Fashion sneak peek: Goodwill goes royal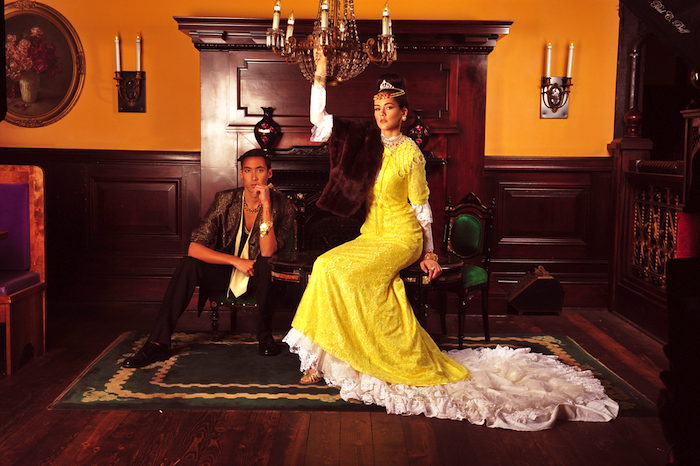 Five years ago, the words 'Goodwill' and 'glam' would rarely be uttered in the same sentence. Over the past three or four years, that all changed. It's pretty much expected now that Goodwill Industries of Hawaii will put on an impressive annual fashion show, followed by a huge pre-sale with major finds.
This year, Kini Zamora of "Project Runway" will produce Goodwill's Royal Fashion Show at the Gala Night, slated for July 16 at the Blaisdell Exhibition Hall. It's part of Goodwill Goes GLAM! presented by Bank of Hawaii Foundation, with Glam Sale Days open to the public July 17-19.
I had a chance to preview some of the looks pulled by Zamora and stylist Therese Wahl during a recent photo shoot at the Old Spaghetti Factory. Seriously, everything worn by the models was pulled from Goodwill stores.
Goodwill is holding a casting call for the fashion show at Hifi (Hawaii Fashion Incubator) this weekend. Here are the deets: