Farmers market finds: Kailua's chill Lokahi Market
Laid-back vibes, lilikoi hot sauce and tiny donuts are reasons to get up Sunday mornings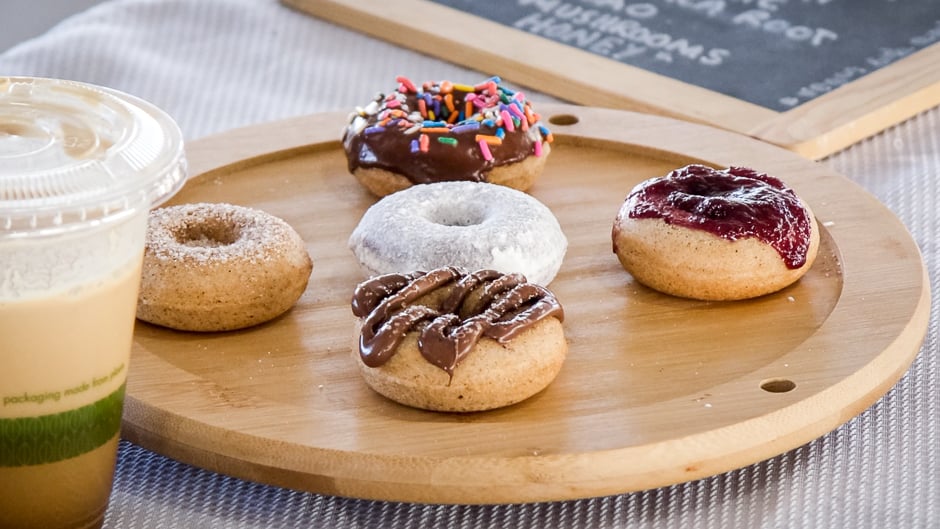 For National Farmers Market Week earlier this month, we took you to Hawaii Kai for Kaiser High School PTSA's bustling market. For two hours on Tuesday afternoons, people converge on the grassy parking lot for chef-driven comfort food, Swedish apple pies and two dozen other vendors selling everything from locally made sausages and garlic boiled peanuts to face masks and soap.
See also: Farmers market finds: Kaiser High School PTSA's amazing Tuesday market
This week I head to Kailua for the laid-back vibes of the Lokahi Kailua Market. It's where you can find emoji-like tiny donuts, cocktail and coffee syrups in local flavors, cut flowers, meatballs, jewelry and more under a shady canopy. It's a much different experience on the windward side, but one I like just as much because the vendors are unique and have the time and space to chat about their offerings.
See also: Why you need to shop at farmers markets now
Farmers markets are an essential part of our local economy — not only are they a food source, the money you spend directly supports farmers, chefs, craftspeople and their families and employees, all of them small businesses. If you want to shop local, farmers markets make it easy.
Lokahi Kailua Market
340 Uluniu St.
Kailua
Sundays 9 a.m.-noon