Farmers market finds: $5 bites from Dean & DeLuca
The upscale deli debuts in Kakaako with affordable surprises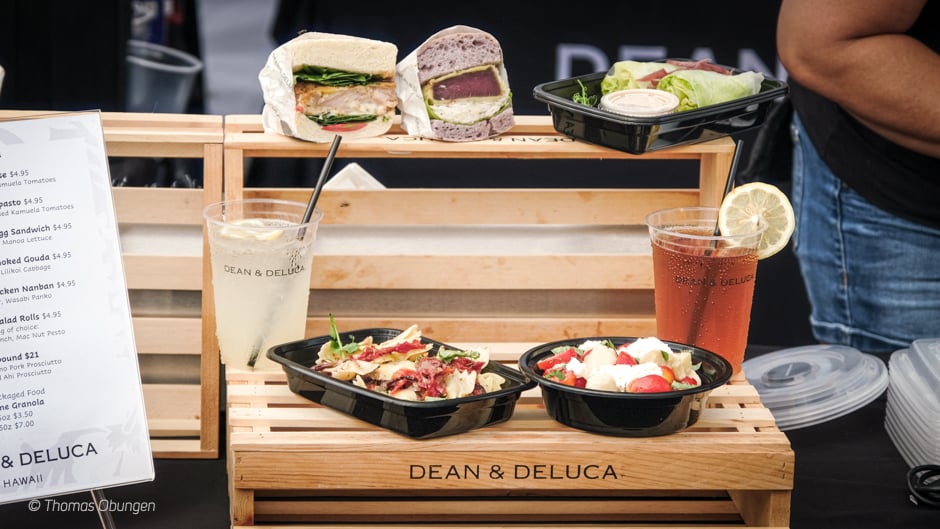 Farmers markets are breeding grounds for food innovation and some of Hawaii's most successful restaurants. Frolic's series spotlights some of these ono finds.
What: Truffle egg salad, chicken namban and ahi melt sandwiches, antipasto pasta, caprese salad
How much: $4.95 each
What market: Kakaako Farmers Market at Ward Village, 1050 Ala Moana Blvd.
Vendor schedule: Saturdays 8 a.m. to 12 p.m.
Instagram: @deandeluca_ritzcarlton
Exactly one year ago (which feels like a decade at this point) specialty culinary retailer Dean & DeLuca was in the process of shuttering its stores across the country. All but the two right here in Waikiki, which are owned and operated independently by Yohei Takahashi. It should go without saying that the pandemic shutdown has severely affected business as of late, and without the Japanese tourists crazy about the brand who lined up outside the doors each morning, both locations have temporarily closed.
Takahashi had planned to open his third outpost in one of the new Ward Village condo buildings by 2023. So in a bid to keep the momentum going and keep employees on payroll, he instead opened a stall at the Kakaako Farmers Market.
See also: Istanbul Restaurant brings unique Mediterranean flavors to Hawaii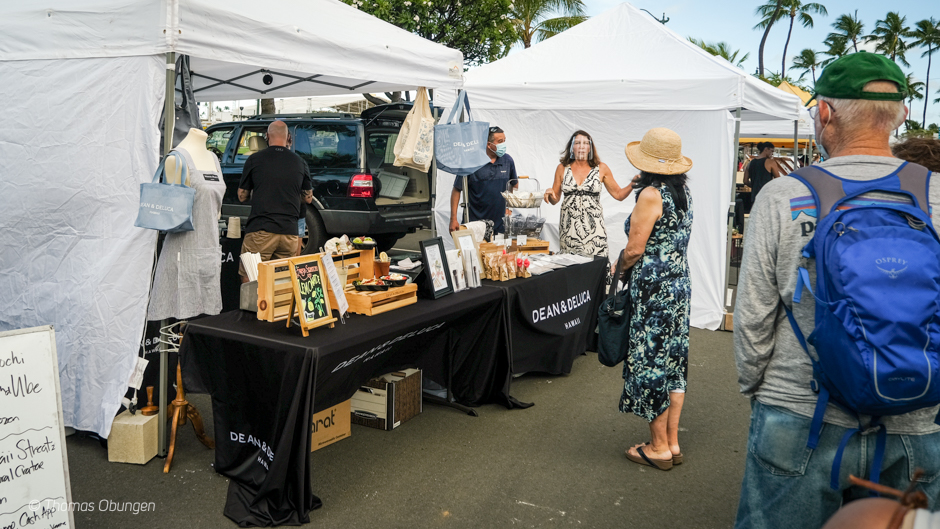 I saw a teaser that mentioned chef Kevin Carvalho's truffled local egg sandwiches, fresh ahi tuna melts and Pono Pork house-cured prosciutto and thought that I might scrape together some change for one or two items. Much to my surprise, all of the ready-to-eat items are $4.95. WHAT? Yeah, just $4.95 each. I had to rub my eyes to make sure I wasn't in a dream.
So what does a fiver get you at the luxe provision purveyor?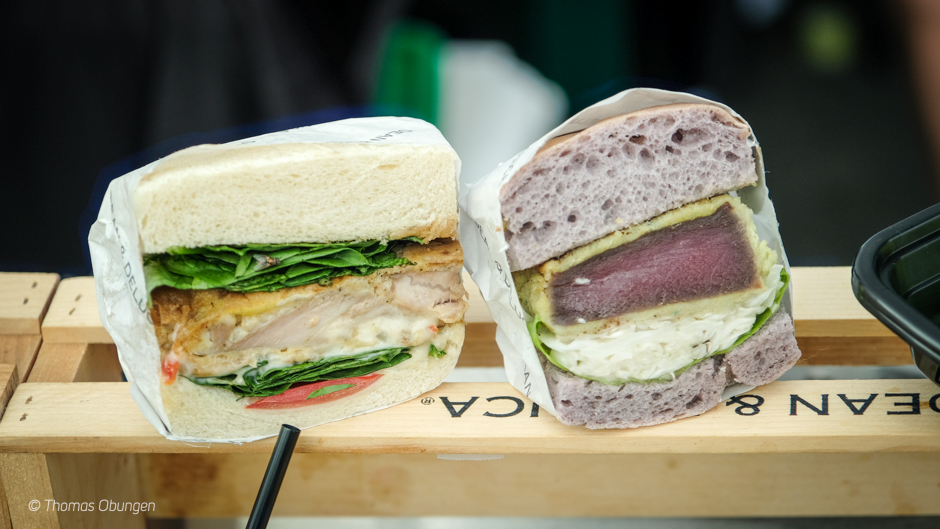 The pickled veggie and chicken namban sandwich on soft Japanese white bread or the ahi melt with gouda cheese on taro bread. The namban is hearty with a thick piece of fried chicken breast and house-made tartar sauce and the pickles add a nice crunch. Both of these sold quickly so arrive early if you want one.
See also: Farmers market finds: Katsu sandwiches at Kakaako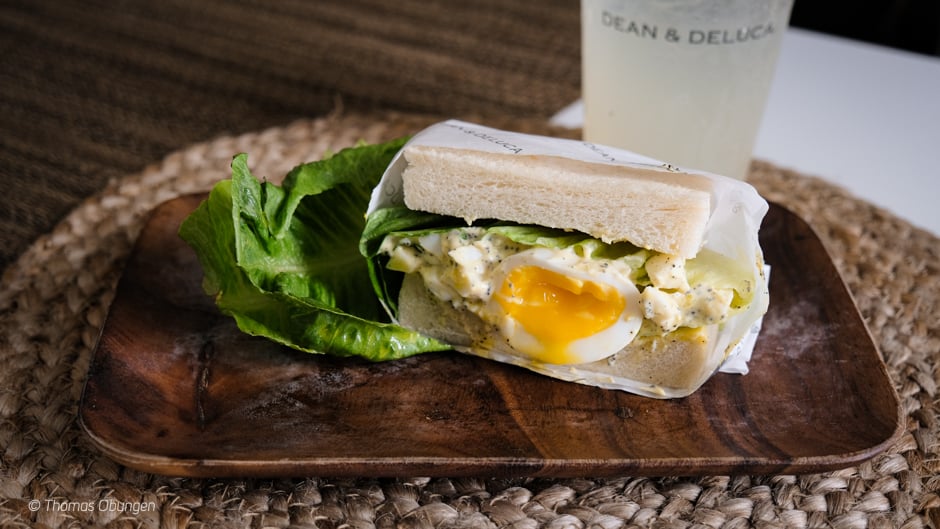 The truffled Petersen Upland Farm egg salad sandwich is a must for truffle and egg fiends. I'm definitely buying two the next time I go because one of these delicious bundles just isn't enough. A romaine garnish adds crunch to the pillowy soft sandos.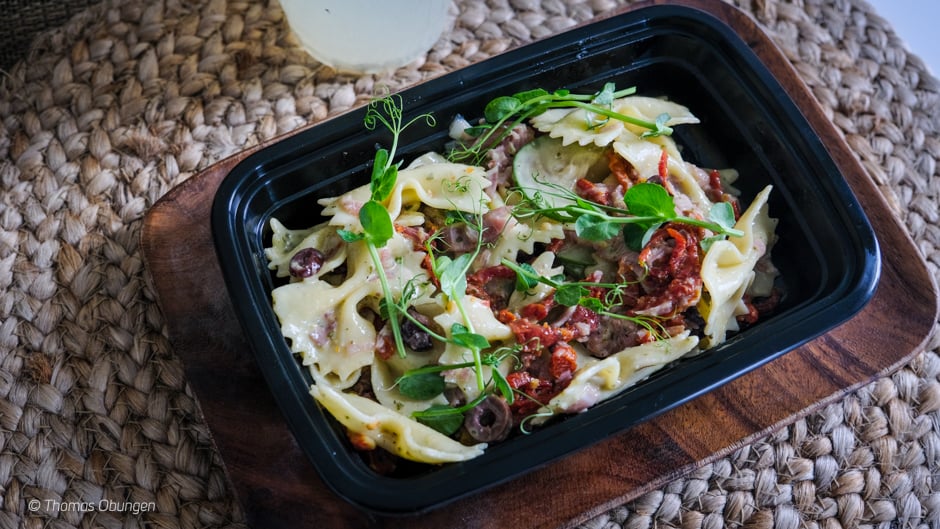 The anitpasto pasta salad is topped with house-cured Pono Pork prosciutto, macadamia nut pesto, sun-dried Kamuela tomatoes, olives and Mari's Garden pea shoots. It's on the sweeter side, so the taste can be cloying if you're expecting something savory. I added some Parmigiano Reggiano shavings at home to combat the sweetness and it was delicious.
See also: Pig and the Lady: Not just a personal addiction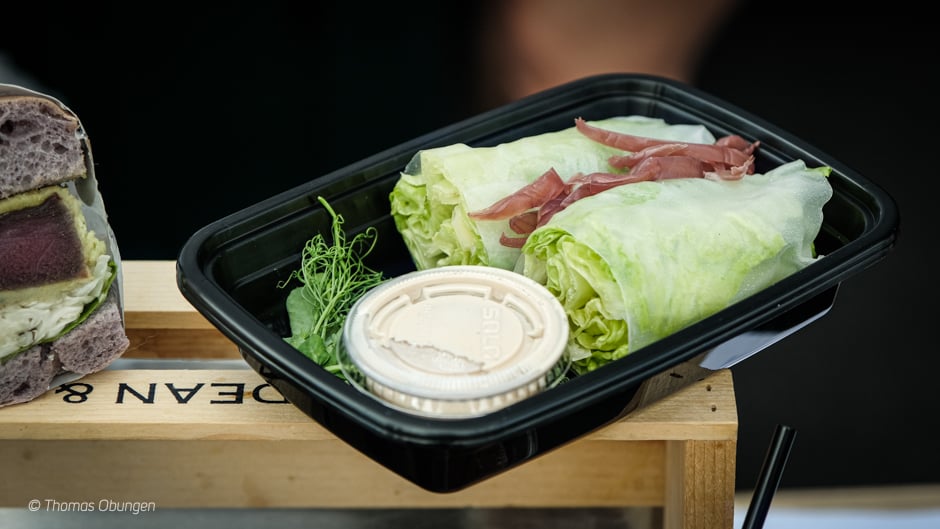 The Mari's Garden salad roll is full of greens and comes with your choice of dressing: lilikoi, balsamic ranch or macadamia nut pesto. It's totally like eating a handheld salad, except much smaller and less messy.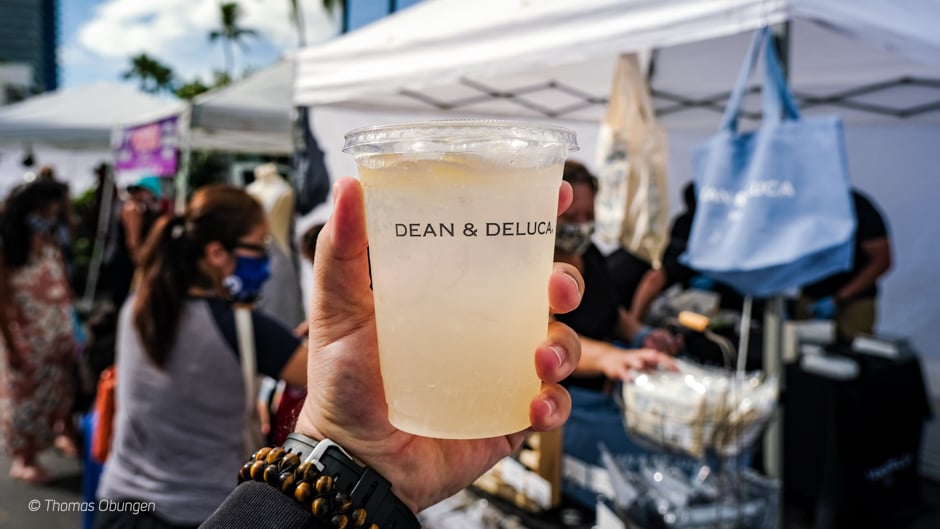 I also got a fresh-squeezed lemonade that hit the spot after waiting in line to order. Dean & DeLuca also sells their iconic shopping totes, lunch bags and aprons which have a cult following in Japan.
Their credit card reader wasn't working but luckily I had cash on me. The four items I purchased totaled $20.52 with tax, which is about what I expected to pay for one or two items. For the size and quality, I think Dean & DeLuca nailed it because, one: The prices allow you to enjoy other items at the market without committing to one big meal; and two: the abundance of local produce and ingredients fits right in at the Kakaako Farmers Market.