'Family Ingredients' goes national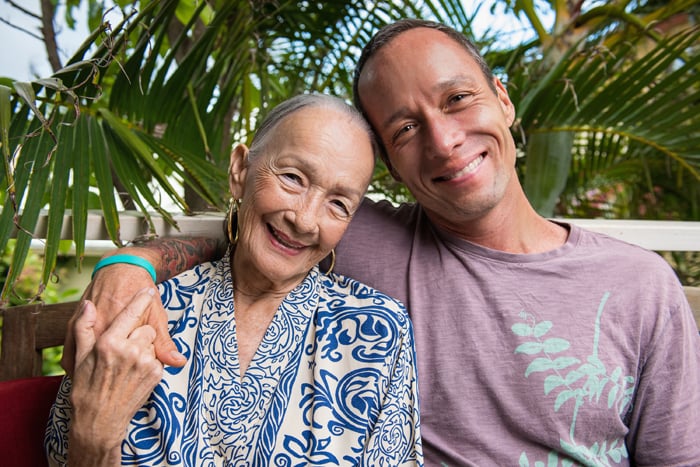 No one was surprised when "Family Ingredients" — the television show hosted by chef Ed Kenney joining local celebs as they trace their ethnic roots through food — won an Emmy. It's a beautiful show about people we know, tracing the history of familiar foods in their country of origin. But now, people across the country can join Ed in his journeys, since the Public Broadcasting System (PBS) has picked it up nationwide.
It's not quite a cooking show, and not quite a documentary. The crew travels to various countries to find the ingredients and unveil the cultural significance of each dish. While they do cook the dish, they also interview people who make it best in each destination.
The show is going to be big; it's gotten confirmed pick up from numerous PBS and Create TV stations nationwide, including New York, Los Angeles, San Francisco, Denver, Chicago, Boston, Philadelphia, Seattle, Portland, Dallas, Austin, Washington, D.C. and more.
If you haven't seen the show yet, you can see it on PBS Hawaii every Wednesday starting June 22 at 7:30 p.m.
Before you set your clocks to watch the show, get to know it through the people behind "Family Ingredients" as told to director Ty Sanga.
Why was it important to create Family Ingredients?
Dan Nakasone: A big part of it is because Hawaii can set an example to the rest of the country, if not the world, that we can all live in somewhat harmony. We don't have these cultural or religious divides. When you're isolated and living on an island, you have to figure out how to live together.
What was most memorable about shooting Family Ingredients?
Heather Giugni: While there were many "memories" the one that sticks out was how producer Dan Nakasone's family story unfolded. While we were heading to Okinawa to do Hisae Uki's story, Dan took the opportunity to learn more about his own family roots by tracking the whereabouts of his uncle, Junichi Nakasone, who disappeared after the war. What we all found out was amazing and worth a documentary!
What was something surprising that you learned?
Renea Veneri Stewart: I learned that every community celebrates who they are and where they come from. All communities we visited wanted to share their stories and there culture with us! They were generous, enthusiastic with what we were trying to do and fun. We visited really cool places only locals knew about, having experiences I will keep with me always.
Who was your favorite character?
Ty Sanga: Alan Wong. During our first episode, we were discovering not only his story, but what Family Ingredients was going to be about.
Dan Nakasone: Kuana Torres Kahele. His sheer talent! Part of it is also the story. Kuana's connection to the paniolo goes way back. I was interested in why he wrote "Na Vaqueros." He said he heard his cousin's boyfriend singing a Spanish song in Waikii, where he was staying. He was intrigued and it inspired him to write. Of course, I love Hisae Uki (I am Okinawan!).
How is this show different from other cooking or travel shows?
Heather Giugni: It is not a cooking show. It is a "reveal" show. It reveals who we are as a people using food as the storytelling tool.
Congratulations to the "Family Ingredients" team! (Be watching for my blogs following my own Emmy Award-winning project.)