Facebooking the EO holiday party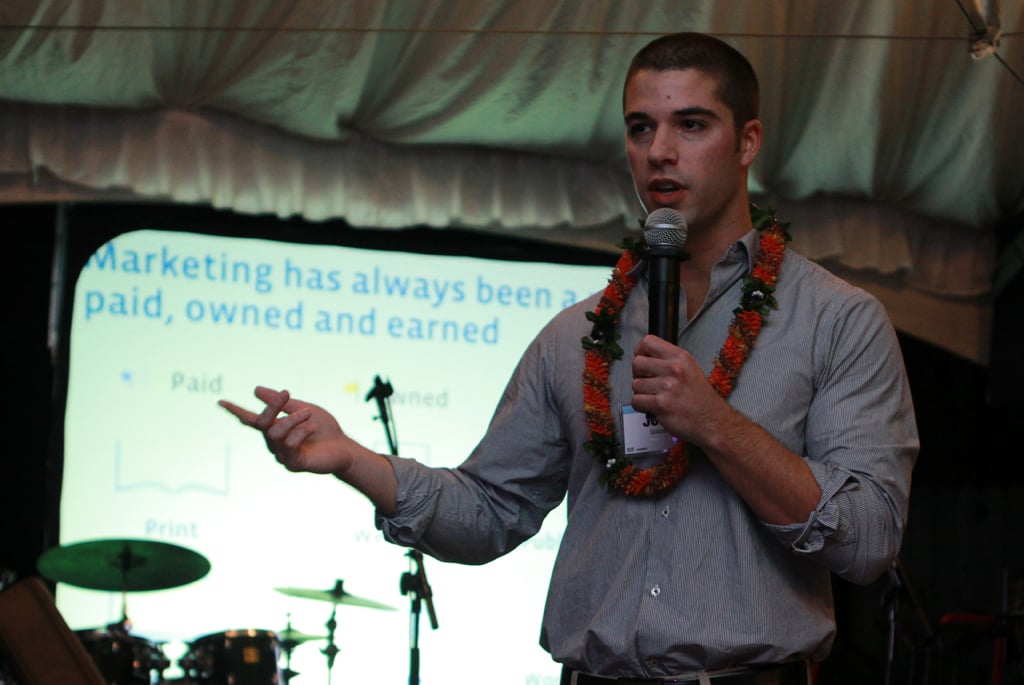 Have you ever heard of the Entrepreneurs Organization (EO)? It's the sister organization to the Young Presidents Organization (YPO), and is a worldwide network of young business owners. The Hawaii chapter recently held their holiday party, and — although not a member — was fortunate enough to attend to cover it.
It was at Tiki's Grill Chef Ronnie Nasuti's home, which was not only a spectacular setting, it ensured the food would be amazing. Believe it or not, I was really there to see Joey Grassia, who is a speaker from Facebook HQ in Menlo Park, CA.
He shared some insights into historical stats, what's new at Facebook, some best practices for businesses using Facebook, and some tips for businesses who are still learning to use it. One of the best tips, which I can't stress enough to my clients, is that the interaction has to be authentic. People will go to your page if you have photos and video, but more than anything will return if you actually respond to them when they post, as if you're a real person and not a faceless brand who only pumps out information. (Same for Twitter and other social media channels.)
Anyway, look for a future blog on a tour of Facebook. In the meantime, here are some photos of the party itself:
Party pics: EO holiday party
And of course, I can't go without posting the fabulous food we ate.
EO holiday party: the food
By the way, are you interested in going to the Sony Open? Let's do a random drawing for two tickets. If you comment on this blog by midnight tonight, I'll draw from the commentors and notify the winner tomorrow!