Exploring Ka Iwi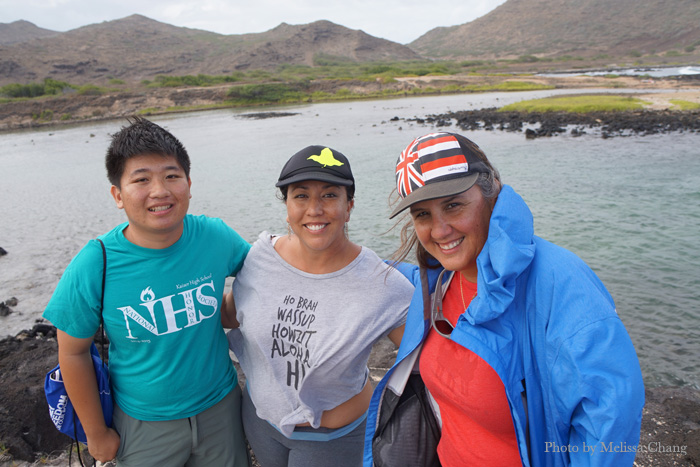 You may have noticed on my social media channels that I've been doing quite a few hikes lately around Oahu to change up my fitness routine. The latest was with a group, the Livable Hawai'i Kai Hui (LHK), that is working with the Trust for Public Land to save the Ka 'Iwi coastline in East Oahu.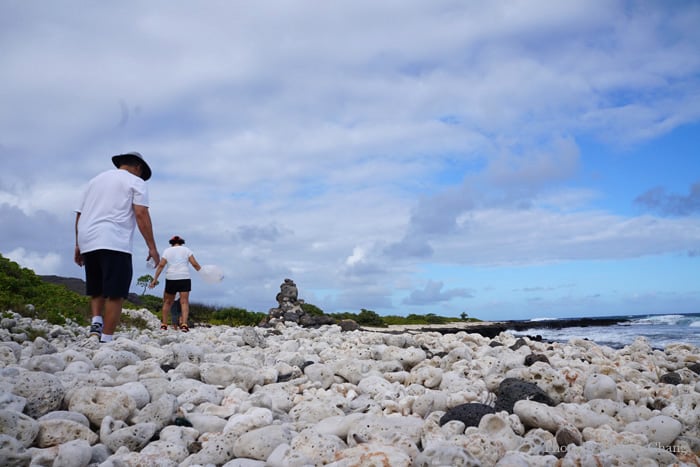 If you've driven past Sandy Beach on your way to Oahu's Windward side, you've seen the vast expanse of open land from mauka to makai, and it's so big that you probably don't see anyone out on either side. It's actually one of the most accessible stretches of wild coastline in Hawaii, home to many plants that are used by Hawaiians for lei, medicine, food and ceremony.
The 182 acres were once proposed for a resort — which would have been bigger than Ko Olina — and now vacation cabins, a private club, and a golf school. It would get too long and complicated to explain the legal details, but long story short, the LHK needs to raise $500,000 by August 30 so they can own and manage that land. Both the City and the State have chipped in for the cause and various businesses and people have raised about $250,000 so far.
Laura Ka'akua of The Trust for Public Land, plus LHK volunteers Ann Marie Kirk and Kendrick Chang, took my group on a nature walk along the coastline, which also enabled us to view the mauka areas that they are trying to preserve.
It was interesting to hear about the history of the area, all the way back to ancient Hawaiian legends. Did you know that Koko Crater's real name is Kohelepelepe? You might laugh at first to hear that it means the "flying vagina," but once you understand the legend and its context to creation of the islands, you get a better appreciation of the surrounding area. We heard a lot of different legends that day, and I tried to capture them on video, but the wind kicked up and forced me to cut out chunks of footage. If you watch what I have left, it's a little disjointed, but hopefully you get an idea of some things we learned on our hike.
Kind of neat, right? I had no idea this area was so significant in Hawaiian history. I should point out that these informative hikes are not provided regularly, but you may be able to arrange for them through the Trust for Public Land website or — more likely — through their volunteer workdays with Livable Hawai'i Kai Hui.
If you'd like to contribute to the cause, there are a few ways you can donate. One is to attend their fundraiser on August 20 at the Olomana Golf Club from 5:30 to 10 p.m. It's $25 and will feature hula, food, music, a silent auction and more.
Another is to get the Malama Ka Iwi cocktail at Cha Cha Cha Salseria in Hawaii Kai. The drink is $10, of which $2 will be donated to the Ka Iwi Coast Coalition. Perfect for summer.
Hope to see you on the trail!