Enter to win tickets to Square Barrels' Locals Only beer dinner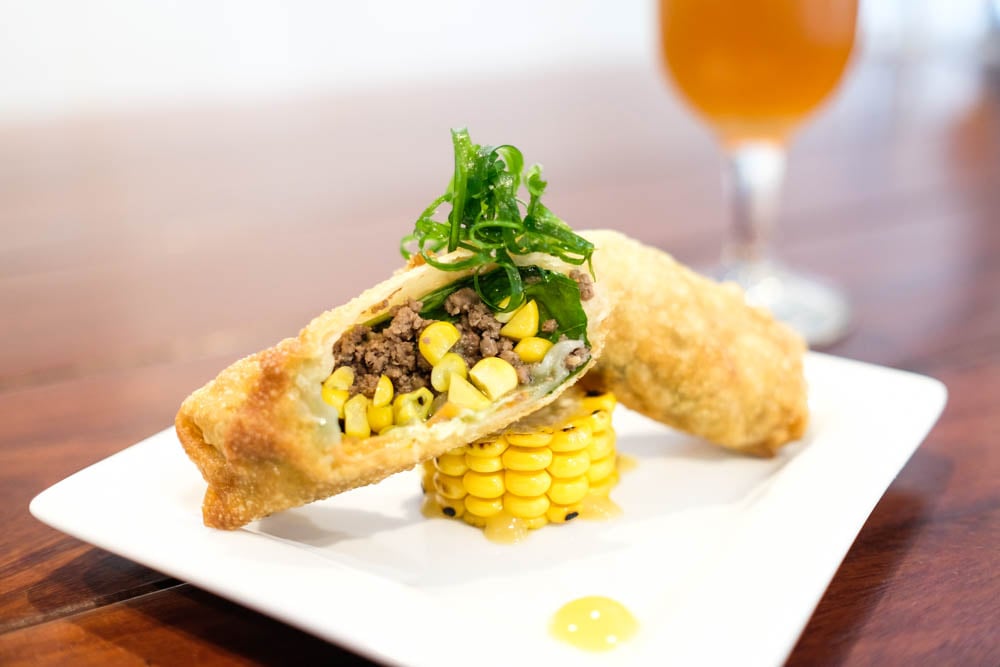 Sponsored
Congratulations goes to Kendrick Chun and Denise Tanaka for winning tickets to Square Barrels' Locals Only beer dinner!
Do you love beer, food and supporting local? You could win tickets to a dinner at Square Barrels this Saturday, Jan. 14 that pairs dishes from five talented local chefs with five very limited local craft beers.
Thomas Ray, a partner at the downtown beer-and-burger bar, is gathering a bunch of local brewing industry friends for the event highlighting Oahu microbrews. Here's a glimpse at some of the pairings:
Square Barrels will be serving up two dishes – one savory and one sweet. Derrick Smith's Bison & Barrel egg rolls with smoked Kahuku sweet corn, carrots and bok choy with a tangy orange Nimbus glaze will pair with Beer Lab Hawaii's citrusy, clean Nimbus 2000 IPA.
Sean McMonigle's coconut pistachio baklava with coconut fig barley coulis will be served with Waikiki Brewing Co.'s First Anniversary Barley Wine from March 2016. The super-sweet coulis balances out well with the bold, full-flavored barley wine.
Microbrews from Lanikai Brewing, Honolulu Beerworks and Stewbum & Stonewall will go with dishes from Brian Nagai of Foodland Farms, Brian Chan of Scratch Kitchen & Bake Shop, and Kaleo Chong of Nico's Pier 38.
Sound like your kind of event? Tickets for Saturday's beer-licious dinner are $99 and available here.
Two lucky readers will each win a pair of tickets to the event. Just fill out the form below to enter the drawing. We'll randomly select two winners on Friday, Jan. 13 at 4 p.m. HST to receive two (2) tickets to the Locals Only Beer Dinner at Square Barrels on Saturday, Jan. 14. The winners will be notified by email.
By entering this contest you agree to be added to the Frolic Hawaii and Square Barrels mailing lists.