Enter to win tickets to MW Restaurant and Friends Reunited 2016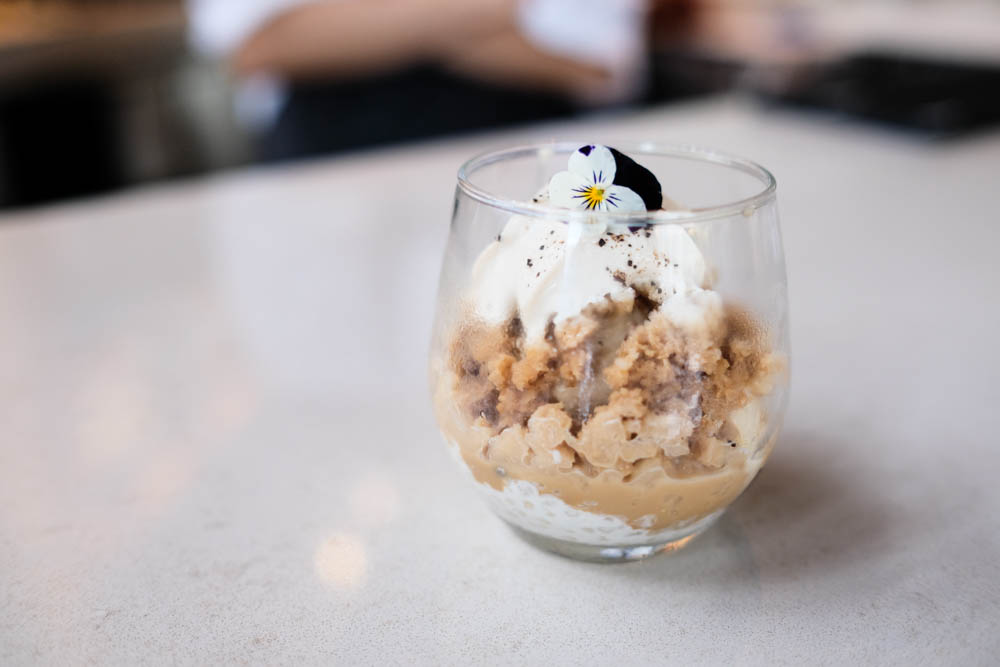 This Sunday, Nov. 27, chefs Michelle and Wade Ueoka will welcome yet another spectacular roster of chefs they've worked with over the years to their restaurant for the second annual MW and Friends Reunited grazing event. With the likes of Jonathan Mizukami, Jon Matsubara, Colin Hazama and even Steven Ariel from W Seattle coming to cook, this is one dine around you'll want to spare some room for over the turkey day weekend.
In addition to their main and private dining rooms, which will be reserved for tables of 10, MW will tent their parking lot to create one huge grazing area. More space for more food? We dig it!
Expect incredible bites, unforgettable sips, and a whole lot of fun reconnecting with your favorite chefs from across town (and the Pacific Ocean), all in one place. We're especially looking forward to Michelle's "Affo-misu" dessert – a crazy mashup of tiramisu and affogato with all the textural nuances you come to expect from the James Beard Award-nominated pastry chef. It was served at this year's Hawaii Food and Wine Festival and was brought back for Restaurant Week's special menu; if you missed those opportunities to taste this delightful coffee-soaked dessert, this is your last chance.
To purchase a table or grazing tickets to this amazing event, visit mwrestaurant.com/events and complete the request form.
MW Restaurant has graciously provided two grazing tickets (a value of $250) to give away to our readers. Only enter if you can make it to MW and Friends Reunited on Sunday, Nov. 27 from 5-9 p.m. by completing the form below. One (1) winner will be drawn at random on Friday, Nov. 25 at 9 a.m. and will be contacted via email and/or phone. Contest open to all residents of Oahu, aged 21 and over.
Contest Closed