'Empire' season finale: The OMG moments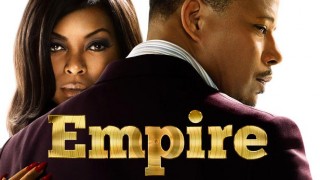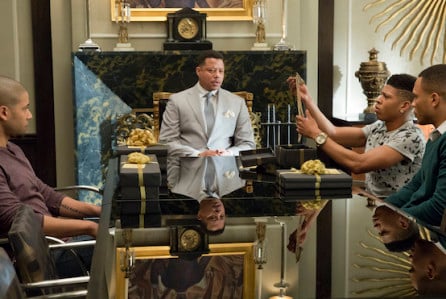 I was hoping for a crazy, over-the-top season finale for "Empire," the water cooler show of the year, and wow, did it deliver. There were so many OMG moments that I gasped, sat up in shock, yelled at my TV and even applauded during the two-hour run time.
Here's a summary of some of the more memorable moments:
Becky telling her boss Lucious to use his inside voice after he yells at her, and then proclaiming to be half-white. She's about as white as Wesley Snipes.
Guest stars galore with Jennifer Hudson, Snoop Dogg and Patti Labelle all joining in on the fun. Talk about ending the season with a bang.
Lucious and Jamal absolutely bring it with yet another hit-in-the-making song. I love how this show makes me bob my head to the beats each week.
Cookie tries to smother Lucious with a pillow after learning that he killed her cousin Bunkie, and then gets a pillow as a "gift" at the next family meeting. Not to mention being cut off from Empire completely after sleeping with the head of security. No one messes with Lucious, honey. Not even you, Cookie.
Lucious is so badass that he's not beyond clocking his son Hakeem in the face for dissing him publicly. Who's your daddy?
Hakeem and Anika try to get back at Lucious by having sex with each other. Eww. That woman was going to be your stepmom, son! And how did they know that Lucious would be walking by exactly at that moment to witness that disgusting scene? What if he hadn't? Were they just going to tell him about it? If so, they could've just done that and not actually have gone through the ugly bump and grind.
Vernon returns to the scene only to become a Clue victim. He was killed in the living room by Andre's pregnant wife with a candlestick! That's right, Rhonda is pregnant. And that apparently trumps any need to call the authorities. Ain't nobody got time for that!
Cookie and Anika finally throw down and it was glorious. It was like Alexis and Crystle Carrington all over again but 10 times fiercer. And if you don't get that reference then you are too young to be friends with me.
Lucious shows Andre that he can influence a gospel music therapist to sell out, proving that he is more powerful than Jesus. And he's right.
The perfect last line – "Game time, bitches."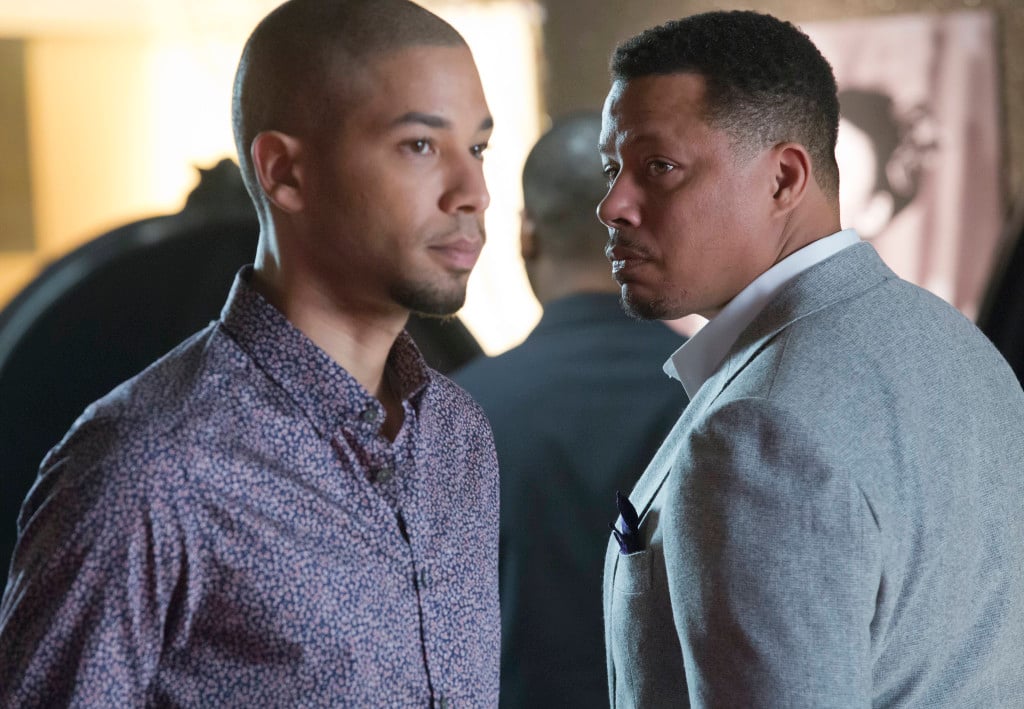 It will be a long wait for Season 2 but as I look back on an amazing Season 1, here are the reasons why I think "Empire" is Must-See-TV.
1) It proves that network TV still matters. With all the recent accolades going to shows on AMC, HBO and Netflix, the standard networks CBS, NBC, ABC and Fox have been largely shut out during the TV award season. Fox's "Empire" proves that network TV still has the ability to be culturally relevant.
2) Yes, minority casts can work! Hollywood has always had a severe lack of significant roles for minority actors, but along comes "Empire" and its all African-American cast, proving that once again minority-led TV shows can be hits. This bodes well for other shows on network TV with lead minority roles such as "Fresh off the Boat."
3) It's singalong TV. "Empire" has had great success melding the music and TV industries. Songs from the show have climbed the charts and the soundtrack just debuted at No. 1 on Billboard's Top 200. My personal favorite? "Conqueror" by Estelle and Jussie Smollett. I love it.
4) Characters are memorable. At first, it was all about the Cookie. Taraji P. Henson's portrayal of the Lyon family matriarch blew me away with her delivery and attitude. That woman deserves some serious recognition come award season next year. But as the season progressed I realized that the entire cast was perfect. Henson already was a star before "Empire," but I predict that Jussie Smollett with his endearing performance as Jamal, the gay black sheep of the family, will be the breakout star of this cast.
5) It knows what it is. I love that "Empire" doesn't take itself too seriously. It recognizes that its characters and story lines are over-the-top and campy. But that's the genius of it. The show isn't afraid to have some fun. Yet it restrains itself just enough so that it never enters ridiculous territory. As long as it can continue to ride that fine line, the show will succeed.