Education Cheat Sheet: What You Should Ask at Parent-Teacher Conferences
It's not just about academics. These now rare opportunities to talk story with your child's teacher face-to-face can provide valuable insight into your little one's personality away from home.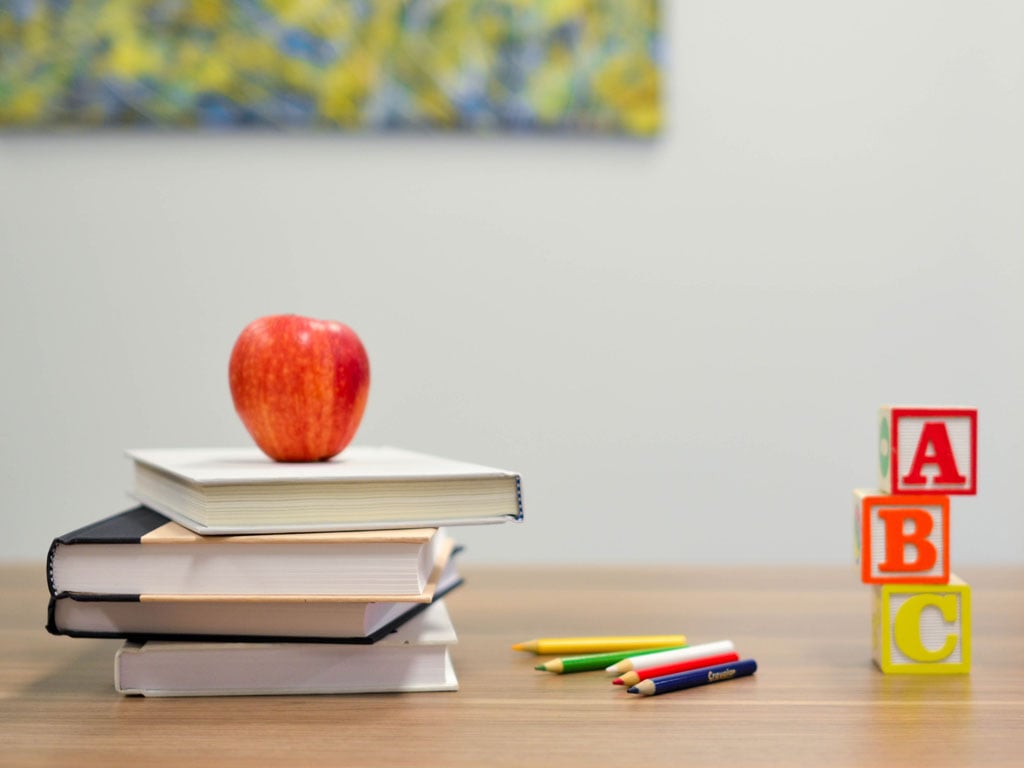 As a young parent, I vividly remember both of my children's first parent-teacher conferences. When my oldest child was in kindergarten, I learned that my sweet little angel at home had a bit of a wild side at school. Conversely, my youngest child, who regularly raised the roof at home, was described as a model citizen. I remained somewhat confused about this until I became a teacher. Then, I realized the phenomenon of "home-child vs. school-child" was real; It was not just my kids. Finding out your child expresses him or herself in different ways in different places is not necessarily a bad thing. In fact, getting to know your school child gives you a unique outside perspective. So, the goal of conferences should always be communication and goal setting. When there is clear communication and shared expectations between home and school, children thrive.
---
SEE ALSO: Education Cheat Sheet: How to Read a Report Card
---
During that first kindergarten meeting, the teacher asked if anything had recently changed at home that may have inspired/sparked my oldest child's rambunctious alter-ego. Having just been promoted to big sister before kindergarten started, we determined she felt a massive amount of self-imposed responsibility at home. School felt like a break, an opportunity to let loose. To help ease her sense of increased obligations at home, my husband and I, based on her teacher's advice, decided to give her extra playtime at home to give her the sense of freedom she felt at school. Her behavior in class quickly improved. That was the first of many collaborations. That understanding is crucial to every student's success.
The connection between home and school is always vital. In a virtual learning environment, this connection is more critical than ever. In a typical year, parents would naturally have more glimpses into their child's school life at drop-off and pick-up for younger students, and at sports and other extra-curricular activities for older students. Even for in-person schools, consistent face-to-face time between teachers and parents has all but been eliminated. Parent-teacher conferences are even more important. Being prepared can help you get the most out of it.
Parent Homework
Before the parent-teacher conference, ask your child:
How they are doing in school.
Which subject they like best and why.
If they find anything challenging and what they do when they are stuck.
What they think could be improved.
Think about your expectations for your child and their grade level. If you have questions about grade level or subject expectations, write them down and take them to the conference.
Things to ask at the conference:
How is my child doing socially? Do they get along well with others?
Do they participate in classroom discussions? If online, is my child keeping the camera on or off?
What are my child's strengths in school?
What areas could be improved?
Does my child ask for help when they need it?
Does my child ask for help before they try on their own?
How can I help or enhance my child's learning at home?
After the conference:
Share what you learned with your child. Make goals together for the rest of the year. For younger kids, this could include consistent tasks that form good habits such as reading every night and packing their own folders and backpacks for school. A chart to show their progress can help encourage them. For older students, the goals should be specific but not necessarily tied to a grade. This can include completing 100% of all homework assignments or increasing scores on tests by 15-20%. It can be more meaningful if your child comes up with the goals and you agree to them, as a sign that you support the tasks but they are your child's responsibility.
Monique Raduziner is the head of school at Navy Hale Keiki School. Next year the school celebrates their 75th year. nhks.org