Editor's Page: The Good Doctor
Real doctors do all the work, TV doctors get all the fame.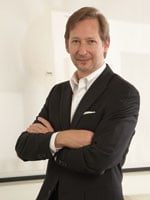 There are three jobs we can't seem to get enough of in fiction: cop, lawyer and, especially, doctor. As we put this Best Doctors issue together, it occurred to me that some of the most recognizable names in medicine are actually TV characters, thanks to medical dramas going back to Doctor Kildare, which first aired in 1961.
A generation of real doctors probably cursed Marcus Welby, M.D. for creating an expectation that doctors would be kindly at all times. The avuncular Welby treated his fictional patients from 1969 to 1976. A lot of such shows have had that kind of staying power. Care to guess how many episodes of General Hospital have aired?
More than 12,000!
M*A*S*H ran for 11 years, almost four times longer than the Korean War it depicted. ER wrapped last year after 15 seasons (and would George Clooney even be George Clooney if he hadn't first played a doctor on TV?) Scrubs has run for nine seasons, and may be back for a 10th this year. House, M.D., Grey's Anatomy and more are still on the air.
I think we're drawn to cop, lawyer and doctor stories because these are the professionals we need when we are most vulnerable. They are the people who hold nature back and prop up this fragile experiment we call civilization. Nature rewards cheaters and killers; cops arrest them. Nature offers violence as the norm for conflict resolution; lawyers help us do something animals don't—negotiate. Nature produces both bacteria and humans and doesn't care which one prevails; doctors give us erythromycin.
Add to that doctor-as-lifesaver role the confines of the hospital setting, the degree of intelligence and talent it takes to be a doctor, mix in a dash of sex appeal and all the social aspects of doctors' perceived wealth and success and it's no wonder we can't stop watching medical dramas.
My own hero TV doctor? I admit it, to this day, whenever I meet doctors for the first time, I'm always a little startled when they aren't like Star Trek's Dr. Leonard McCoy.
I must have been a preschooler when I started watching the show in syndication, so we're talking about a very early impression of what a doctor does for people. What McCoy did for Capt. James Kirk was much more than treat his latest injury. He seemed to be on the bridge more often than he was in sickbay, serving as Kirk's moral compass, leadership consultant and personal psychologist.
All of us should have a McCoy, standing just behind us and to the left, ready to growl out, "Are you sure that's the right thing to do?" as we go about commanding our own little enterprises.
I wish I had a McCoy in my office right now, if only so I could say, "Bones, could you look this article over, tell me what you think?"
Then he could say, "Dammit, Kam! I'm a doctor, not a copy editor!"
That would be awesome.
We profiled three of the best doctor's in this year's list, so you can get to know some real, as opposed to TV, doctors a little better. There are 325 physicians on the list, in 57 specialties. If you do need one of them, I hope you find your real McCoy.
For more of Napier's writing, see his "Off My Desk" blog.