Editor's Page: After Four Years as HONOLULU's Editorial Director I'm On the Road Again
This month, I ended up right back where I started. And I couldn't be prouder.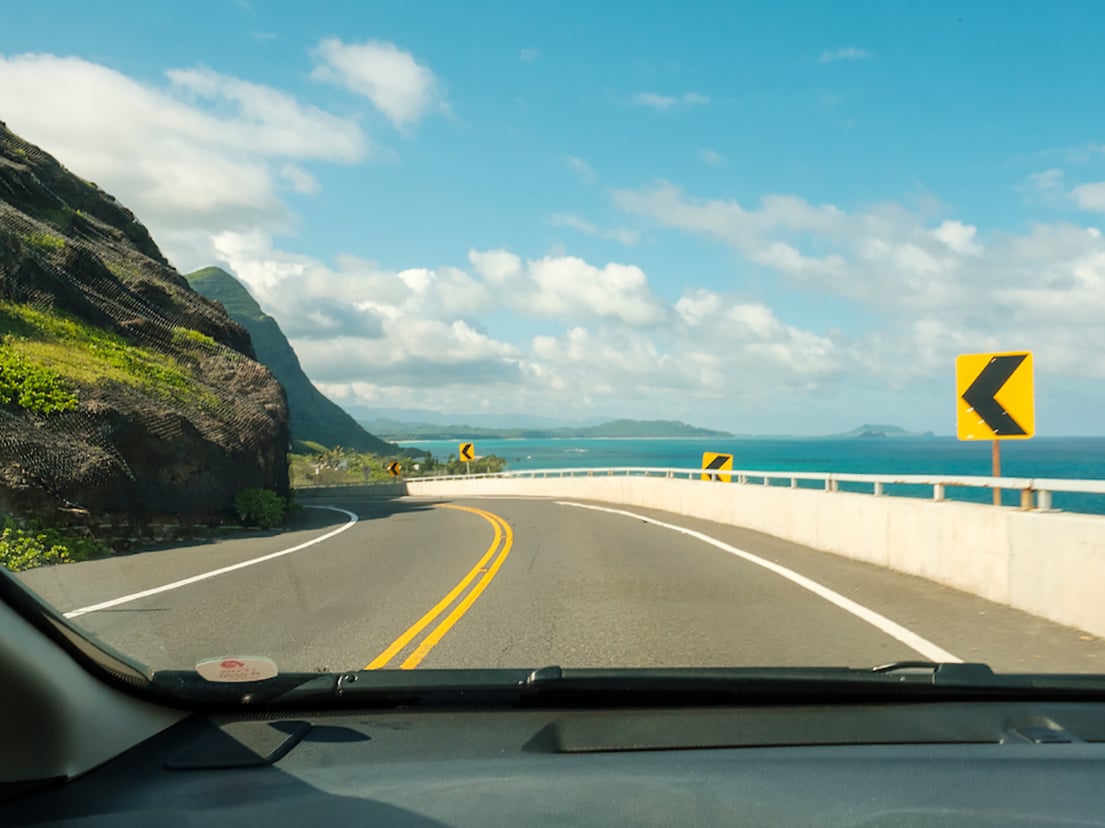 Wading through knee-deep grass on Monday afternoon, as I passed a picnic table with a solitary (and infinitely questionable) milk carton on it—and no one else in sight—it hit me. I had inadvertently broken into a closed state park. I backed away, swiftly raced up the driveway past a person on a mobility scooter and skateboarders, who had also skirted the gate, and headed straight to my car. Exploring Honolulu's neighborhoods for our cover story was proving to be an adventure. But it was one I relished.
My life had gotten quite insular over the past two years, when in-person meetings shifted to on-screen ones and virtually everything happened, well, virtually. Instead of filling up my gas tank every week, for the first time in my professional life, I sometimes only had to top off once a month. As I racked up the mileage driving from Wai'anae to Wahiawā, it was with glee.
When I started at HONOLULU in 2011 as the daily fashion blogger, my car was my rolling office. In those pre-Instagram-driven years, hunting for new boutiques, businesses and local lines required driving around, searching for "Coming Soon" signs in empty storefronts (and often, walking into construction zones to find the owner), stopping in shops to see what was new or just to talk story. When I segued into the magazine's marketing manager, it was more meetings than meanderings, and my four years as HONOLULU Family magazine editor usually involved sending writers out while I stayed firmly in my office chair.
Now, after four years as editorial director, I had returned to the road for my final assignment for HONOLULU Magazine. I was back out on my feet, carving paths through communities, searching for the lesser-known spot, story and inside tips. It is what our team does every day to illuminate the place we love to live and it has been an honor for me to be able to do the same for more than a decade. As I move on to my next challenge, I want to thank you for joining me all along the way. I can't wait to read where the talented team at HONOLULU will take us all next.
Read all of these stories in the March issue of HONOLULU Magazine. Available on newsstands in October, or purchase the issue at shop.honolulumagazine.com. Subscribe to the print and digital editions now.