Eating local: Kuahiwi beef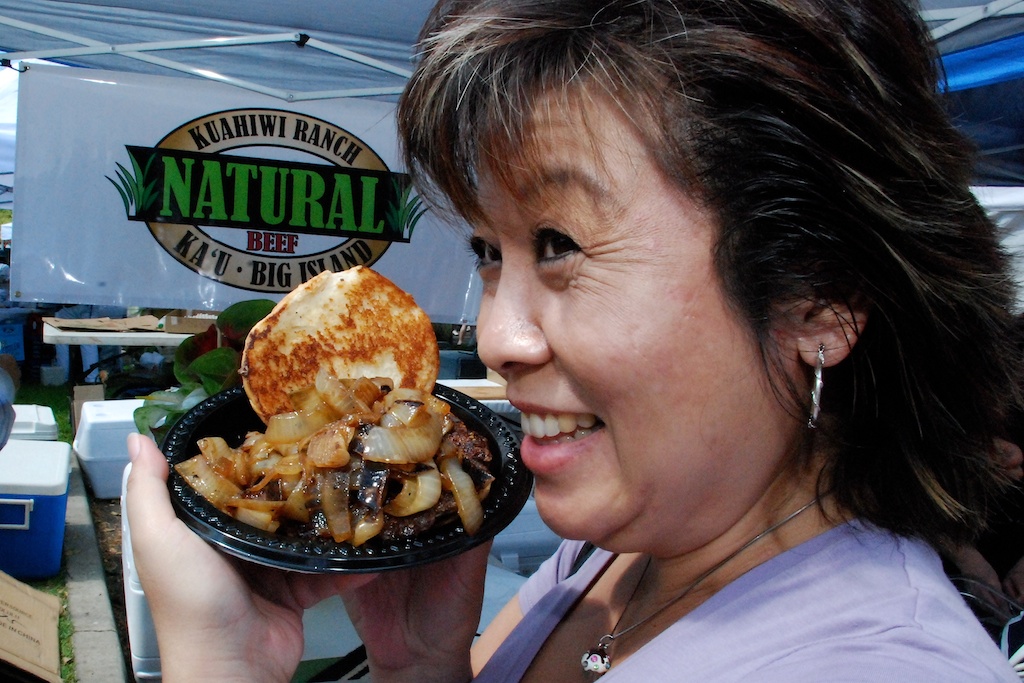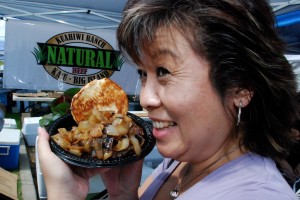 Since we are in the middle of Kanu Hawaii's "Eat Local Challenge," I thought that this would be a great opportunity to share one of my favorite local growers, Kuahiwi Ranch. Located in Ka'u on the Big Island of Hawaii, the Galimba family have been raising cattle on their 10,000-acre ranch since 1993.
I first discovered Kuahiwi beef at one of Chef Alan Wong's farmer's series dinners. The first course was a side-by-side comparison of two tiny hamburgers. One was Kuahiwi beef, and the other, a store bought hamburger shipped in from the Mainland. Unlike Wagyu or Black Angus, which are famous for their fat content, Kuahiwi beef is on the lean side, but the lack of marbled fat does not at all mean that there is diminished flavor. I tried it and have been a fan of Kuahiwi Ranch ever since.
However, for a while, Alan Wong's restaurants was the only place on Oahu that sold Kuahiwi beef. If you could afford it, you could buy a case from Higa Meats (the Oahu distributor), but there was no place where an average consumer could get some. Fortunately for me, a few weeks after the Kuahiwi dinner, I was fortunate enough to get an e-mail from Lisa Asagi from local egg vendor Asagi Hatchery. She said that she was putting together an order to Kuahiwi Ranch and asked if I wanted in. Of course I wanted in! I sent her my order, and a few days later, I had a freezer full of free-range, locally grown beef.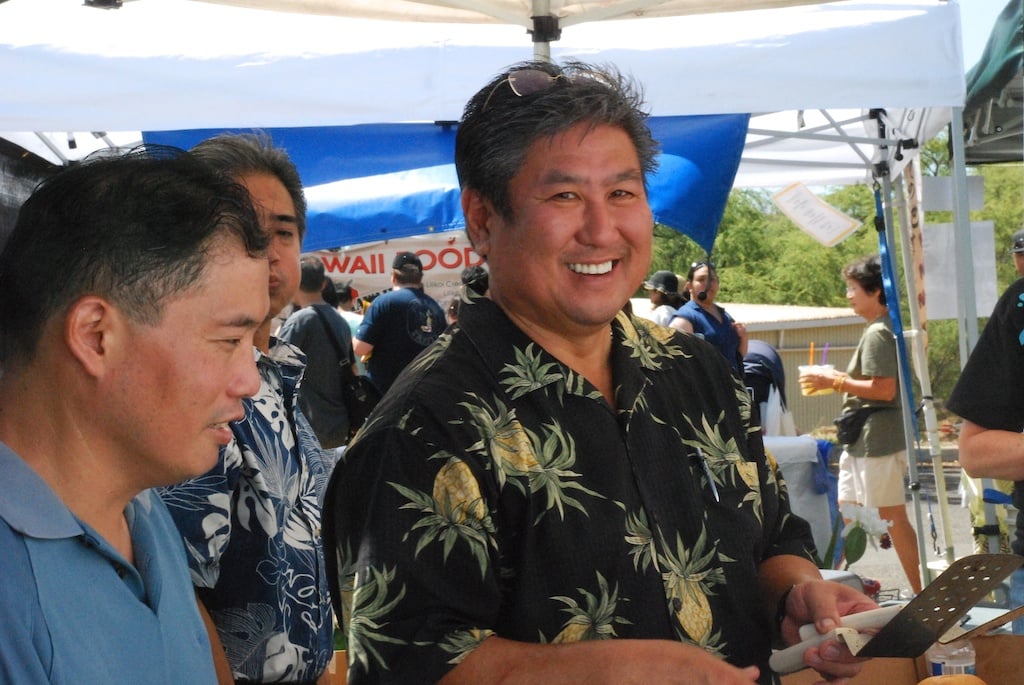 More than anyone, Chef Alan played a big part in Kuahiwi Ranch making the jump to Oahu. After introducing it on Oahu at the farmer's series dinner, other eateries like Town and Halekulani have started using the tasty Big Island beef. The demand for locally grown beef on Oahu eventually reached a point where Michelle Galimba flew to Oahu with coolers of her family's beef to sell at the Kapiolani Community College farmer's market. She sold out within a few hours, and has been making regular trips (about once a month) ever since.
Demand for Kuahiwi beef still hasn't reached a point where Oahu markets have started to stock it. One way you can help is by asking your grocer to carry locally grown Kuahiwi beef. Aside from making good tasting beef available to consumers, you will be supporting local farmers and keeping dollars in Hawaii's economy, instead of sending it to out of state companies. Supporting companies like Kuahiwi Ranch is at the heart of Kanu Hawaii's "Eat Local Challenge." If Oahu markets carry locally grown Kuahiwi beef, then Hawaii would be one step closer to having a sustainable agriculture industry.