Eating healthy at the farmer's market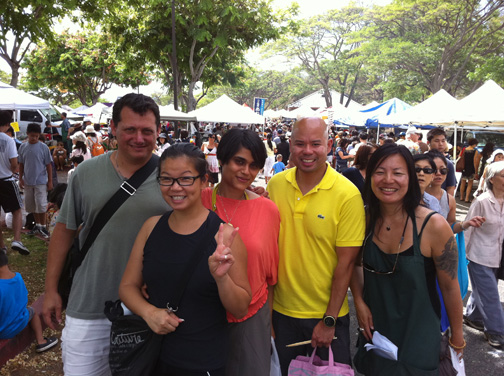 Hard to believe, but I really do try to eat healthy when I can, and it's important that I buy local. One of my favorite things to do in this effort is go to the Hawaii Farm Bureau's farmer's markets.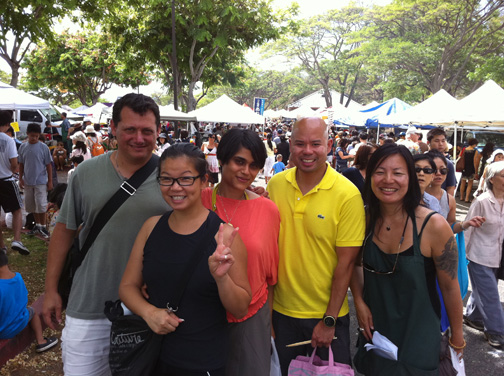 On Saturdays, when I go to Kapiolani Community College's market, it becomes a social event as much as an eating event. I always know I'll see at least a few people I know. (From left, Chris Noble, Christine Lu, Shuchi Rana, John Noblezada, and Lisa Asagi, who manages the markets.)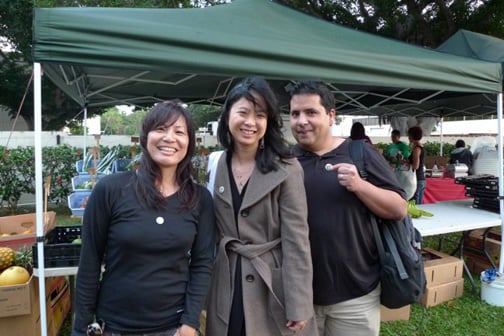 As a condo dweller, it feels like a real community when I see my neighbors—like Dawn and Derek Paiva—at the Blaisdell market on Wednesdays. When they can't make it early, we tweet each other to either pick up the produce they need or get the vendors to hold it for them.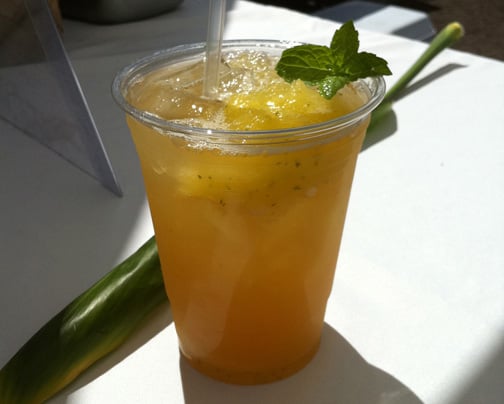 I love the unique island flavors at the market, like pineapple iced tea with a scoop of lilikoi sorbet.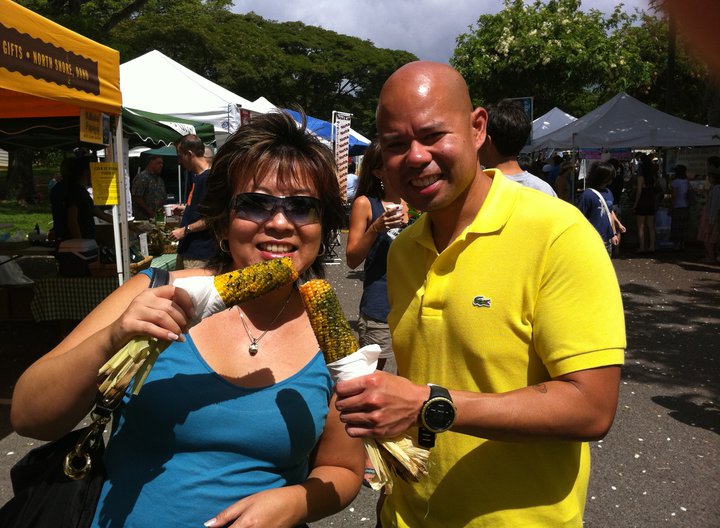 Who else but Hawaii people would put furikake butter on their corn? (Corn with a C.)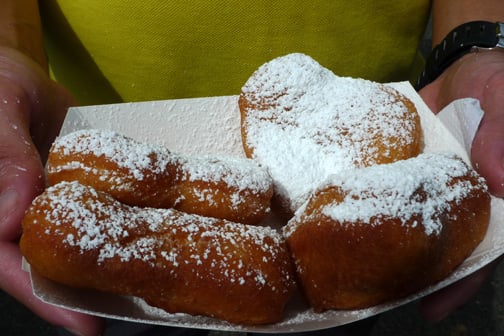 Hawaii-style beignets, served so piping hot you have to wait to eat them. Okay, maybe that's not so healthy. But they're good!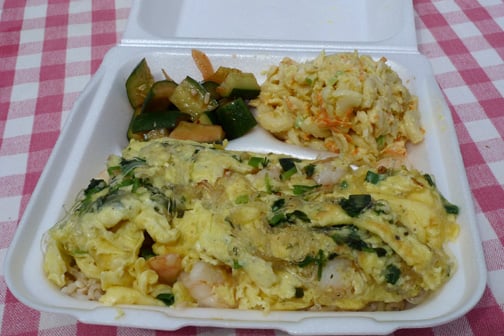 Anyone can make a fresh chicken egg omelette. Why not try a fresh duck egg omelette, as seen in today's Eat This? Blue Lotus serves these up with your choice of toppings, and they're all good.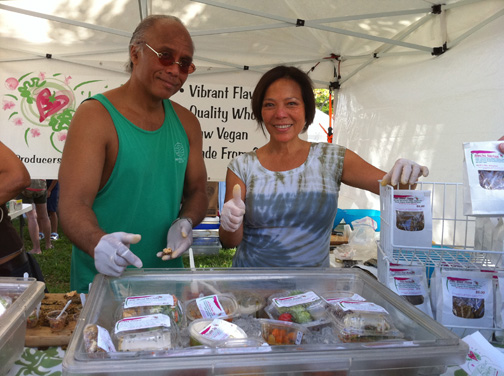 One of my new obsessions: Licious Dishes vegan fare. That's right, vegan. Pete and Sylvia Thompson are evangelists for healthier eating after Pete's heart attack a few years ago. They're in perfect health now, thanks to their lifestyle change.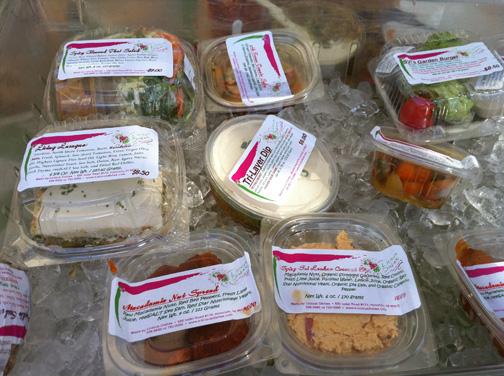 They make "bread" made of onions, cashew mayonnaise, and a variety of meatless wonders. My personal favorite is the raw almond butter topped with agave nectar. I eat it on crackers or bananas, all day. When they were omnivores, Sylvia and Pete were ultimate foodies, so you know they make their vegan fare so tasty that they don't miss anything.
I wish I could show you the Big Island lychee that I buy every week, but I pretty much gobble it up in a frenzy before I remember to take a picture. Trust me, they're sweet, large, and have tiny seeds. Heavenly.
What about you? What are your favorite vendors at the Hawaii Farm Bureau markets?