Eat the Street preview: Bites of cheese & sausage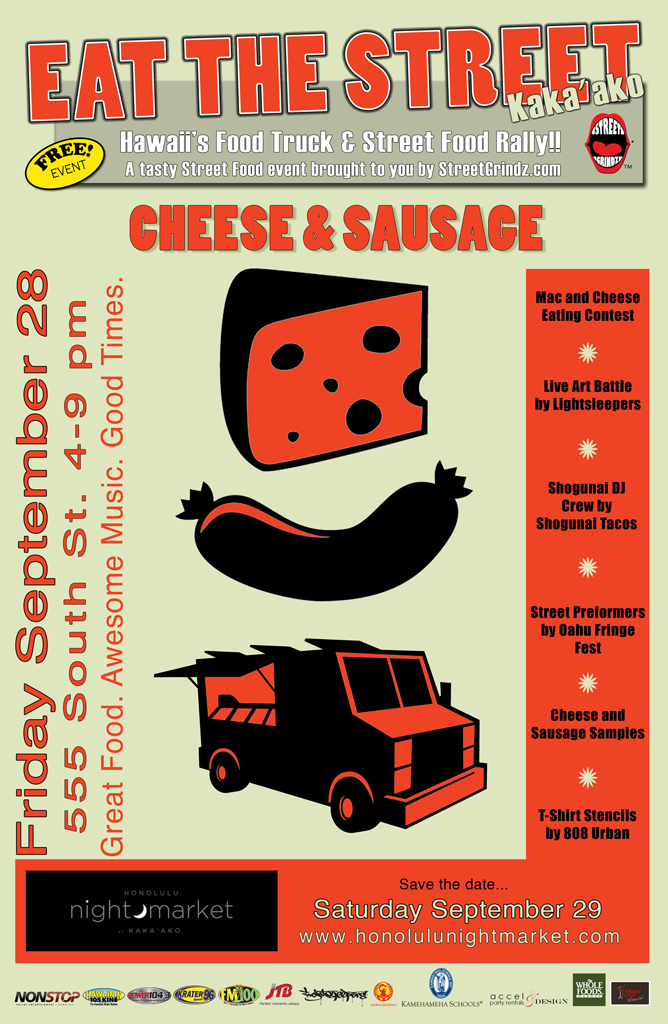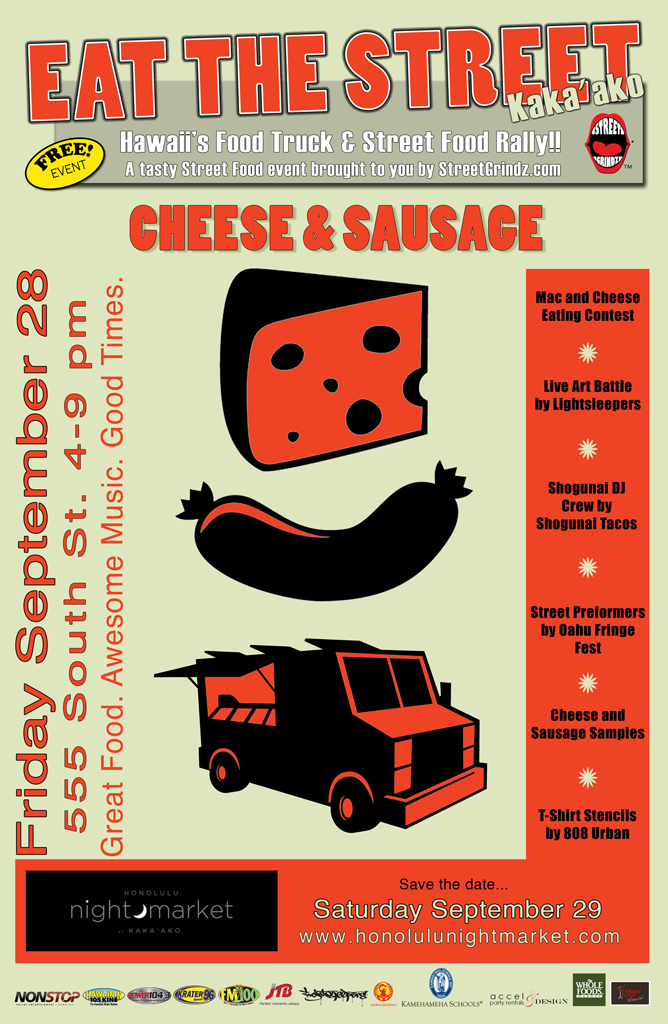 At long last, cheese! And because cheese needs a partner, sausage to boot — just in time for the (slight) chill of autumn in Honolulu. Both gooey, meaty comfort foods prevail tonight on our favorite block in Kakaako, with food trucks and street food vendors serving up nearly everything imaginable.
Mac and cheese contest taking place, people, starve yourself and sign up. Live art, live entertainment, T-shirt stenciling and cheese and sausage samples. Forty-plus food vendors out in force, including the new Kiawe Pizza and Wamos Cookies' Wally Amos, this time with the REAL cookie recipe that made him famous.
Sneak food peek below. But first, your 411:
When: Friday, Sept. 28, from 4-9 p.m.
Where: 555 South St. in Kaka'ako (at Halekauwila, kitty-corner from Restaurant Row)
Admission: Free
Parking: On-site and street parking