Eat the Street: New food to debut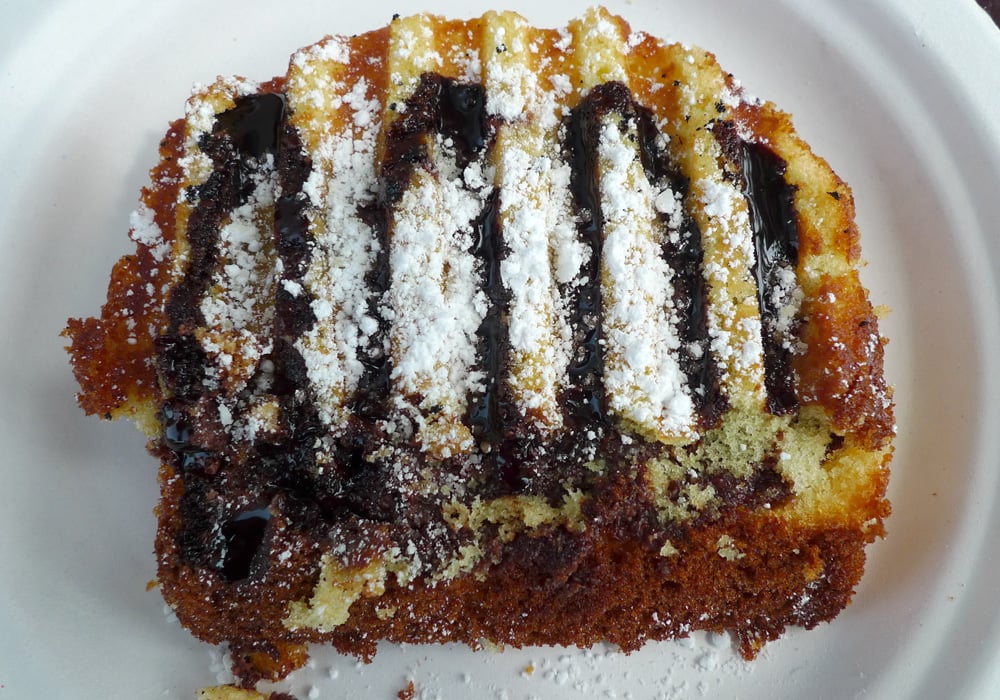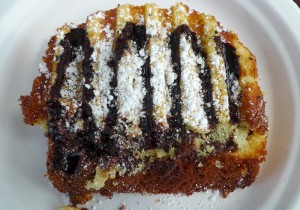 Judging from the huge lines for Melt's duck confit sandwich and foie gras soup at January's Eat the Street, we know a lot of people attending Friday's Eat the Street Kaka'ako will be interested in scoping out new or specialty dishes at the food truck rally.
We included these debut eats in our preview gallery (see below), but we thought we'd make it easy for you to have everything listed in one place, so you can take it with you to Friday's event — 5-9 p.m. at 555 South St. (at Halekauwila) — and use it as a guide.
So here's the rundown of the dishes that will be debuting at Eat the Street:
Camille's on Wheels: Dulce de leche pecan pie
Fairy Cakes Hawaii: Homemade whoopee pies
Hawaii Hot Dogs: Surprise new toppings will be unveiled
Let Them Eat Cupcakes: Snickerdoodle cupcakes
Melt: Surf and Turf (steak melt and lobster bisque)
Onopops: The long-awaited return of Caramel Shoyu
Tacos Vicente: Agua fresca made with fresh fruit and a secret salsa
The Cafe Truck: Chocolate panini
Xtreme Tacos: Fajita-style taco
Other food trucks and street food vendors coming to Eat the Street:
Aloha Ice Cream Tricycles: RB's ice cream
Dixie Grill: Cajun, Southern food
Elena's Home of Finest Filipino Foods: Homemade Filipino food
4 Caterers: Local plate lunch
Gogi Korean Tacos: Korean-Mexican-Asian-Fusion tacos and street food
J & K Local Grindz: Steak
Jawaiian Irie Jerk: Authentic Jamaican cuisine
Kaka'ako Kool: Shave ice and spicy papaya Spam musubi
Le Crepe Cafe: Made-to-order crepes
Lickety Split: Soft-serve ice cream
Malia's Pasteles and Poke: Pasteles, pastele stew, bacalau
Simply Ono: Gourmet pasta, salads, sandwiches, fish
Soul Patrol: Buttermilk fried chicken, BBQ spare ribs, Carolina pulled pork adobo sandwich
Stacy's Laulau and Grinds: Lau lau, kalua pig, guava chicken, beef stew
T.A.S.T.E.: Asian-style tacos
Whys Catering: Local plate lunch
Zsoli's Chimney Cakes: chimney cakes
More details on Eat the Street eats
Eat the Street Kakaako
Picture 1 of 25
Are you ready, people? If you thought last month's Eat the Street was epic, this Friday's food truck rally is going off the charts.
Check out the stats: 26 food trucks and street food booths — nearly double the size of last month. More eats, more desserts, more drinks, more all-new dishes. Plus DJs spinning, Nonstop livestreaming, better parking, more seating, all on a huge four-acre lot. Like we said, this one is going off the charts. Totally.
Here's the 411:
What: Eat the Street Kakaako, Hawaii's food truck and street food rally
When: Friday, Feb. 25, 5 to 9 p.m.
Where: 555 South St., (at Halekauwila, kitty-corner from Restaurant Row)
Admission: Free
Parking: On-site and street parking
Sponsors: StreetGrindz.com, Kamehameha Schools, Kamehameha Schools Malama Card, Nonstop Honolulu
Getting hungry? Click on to see who's coming.