Eat the Street: Middle East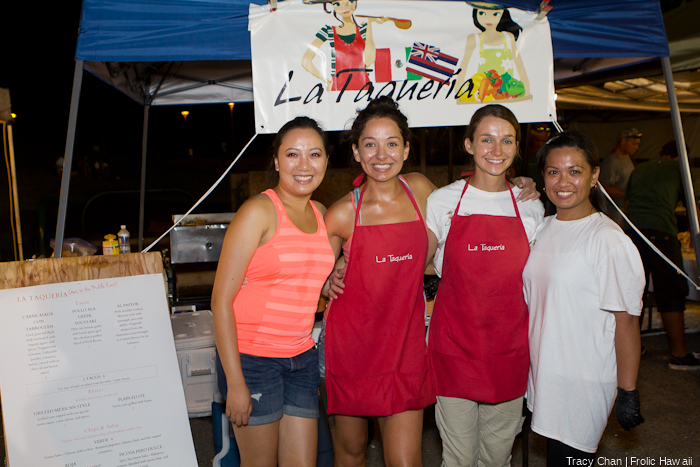 Eat the Street brought a taste of the Middle East to Kakaako Friday evening under a beautiful full moon, with at least a few vendors serving up dishes like Aloha Pops' Moroccan Mint and Hibiscus Flower Pop, Hawaiian Waffledog's Tandoori Chicken Waffle w/ Tzatziki, Hawaiian Twisted Tater's Shish Taouk & Hummus Tater Tray and La Taqueria's Greek style Carne Asada con Tabbouleh Tacos & Pollo.
This month's Eat the Street is the last to be held in the Kakaako Waterfront Park parking lot. Next month, join Eat the Street for an even bigger (60+) gathering of street food vendors and food trucks at their new location at Fisherman's Wharf.
Here are some scenes from this month: