Eat the Street Garlic Fest preview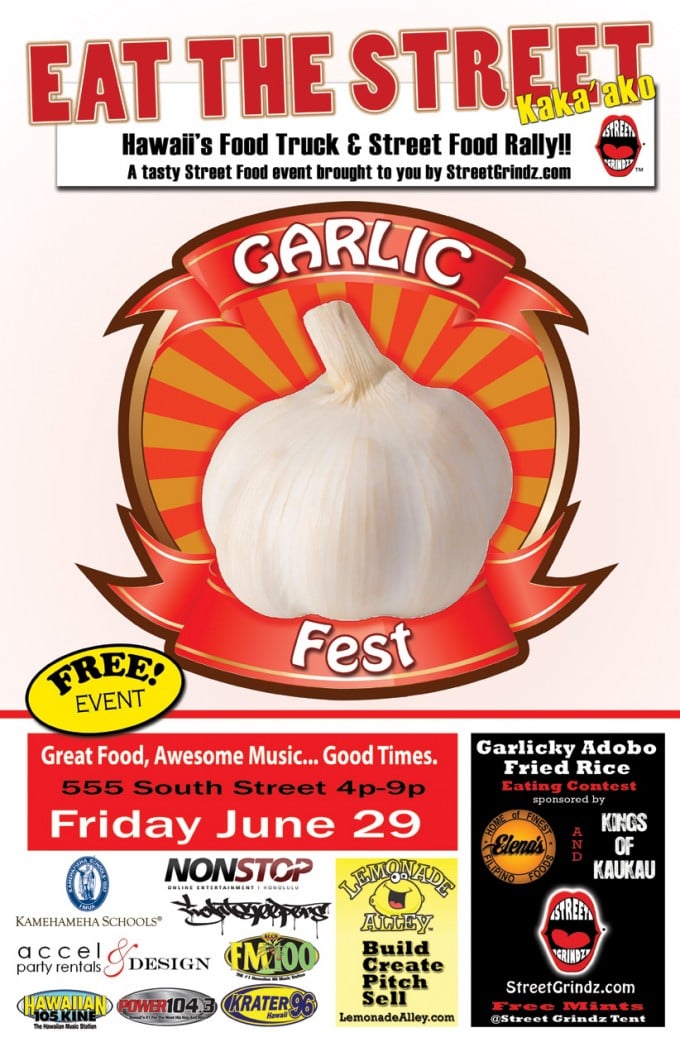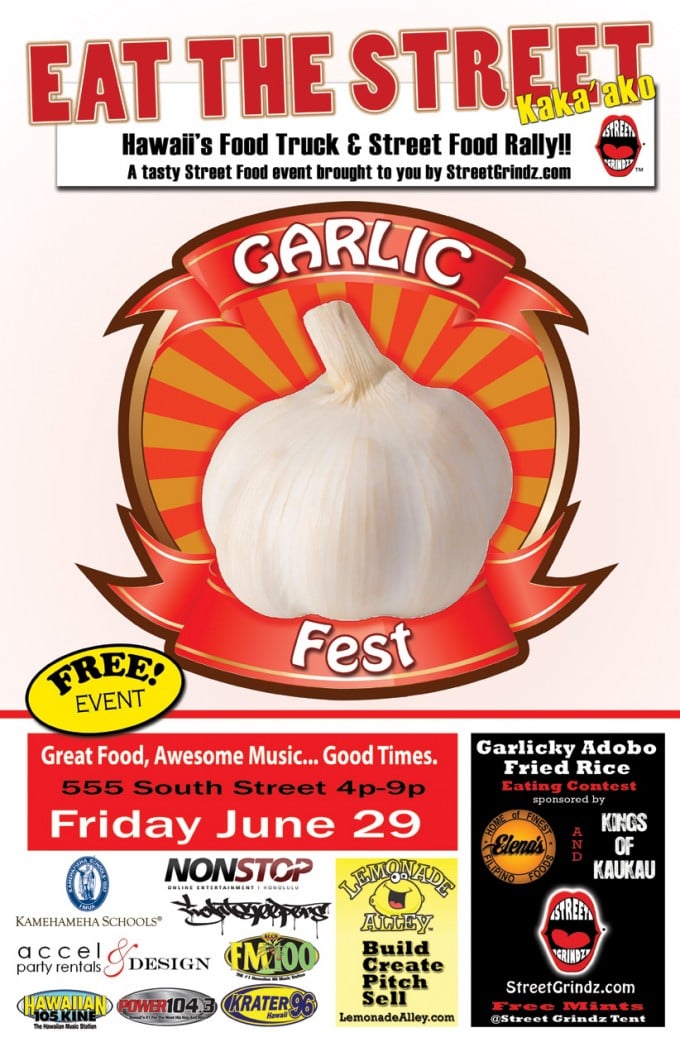 Get ready for major garlic breath, Kakaako: Eat the Street Garlic Fest happens tonight, a record 45 food trucks and street food vendors amassed on one gigantic lot to pay homage to this most redolent of bulbs.
You ETS veterans know what that means. Almost every truck and booth will feature at least one garlicky dish. We're talking garlic popcorn, garlic chicken, garlic shrimp, poke with garlic chips, garlic steak, garlic ice pops, garlic fries, garlic adobo chicken wings, garlic mashed potatoes, garlic gelato, garlic poppers, garlic butter mochi…
For you ETS first-timers, don't worry, there'll be tons of non-garlic options. Oh! And a garlicky adobo fried rice eating contest, mmm!
And some big news: ETS welcomes four newcomers into tonight's mix, plus the return of Da Ala Cart and its famed pork belly sticks, which haven't been seen at ETS in over a year. Here now, your 411, followed by some quick pics of the four newbies + returnee.
When: Friday, June 29 from 4 to 9 p.m.
Where: 555 South St. in Kaka'ako (at Halekauwila, kitty-corner from Restaurant Row)
Admission: Free
Parking: On-site and street parking