Eat the Street debut: Puffettes Egg Puff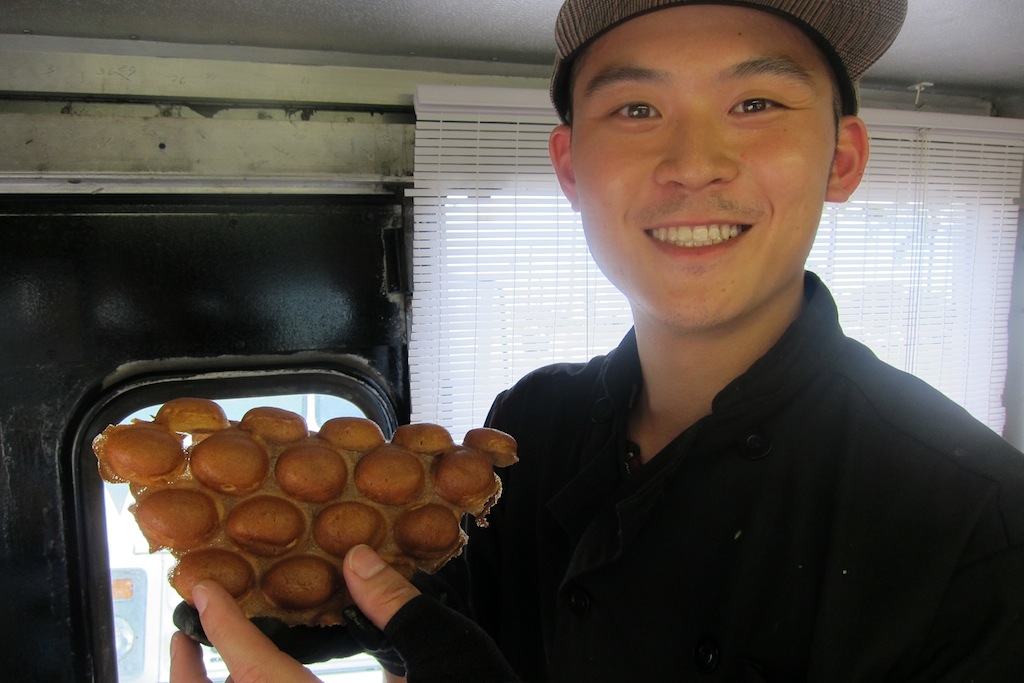 ETS Spicy loads our favorite Kaka'ako block with 38 food trucks and street food vendors tonight, people, and in addition to the expected stars of the Scoville scale — jalapenos, wasabi, Thai spice, Korean spice, Indian spice and the like — you'll see something new.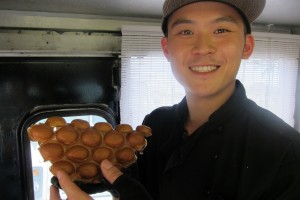 Puffettes Egg Puff truck debuts at the biggest ETS ever, not even one month after it rolled out onto the streets of Honolulu on July 30, owner Kent Lee's birthday. So what's a Puffette? And seriously, what's a cayenne-garlic-sugar Puffette like?
Find out in the video below, and tonight at ETS Spicy.
When: Friday, Aug. 26 from 4-9 p.m.
Where: 555 South St. in Kaka'ako (at Halekauwila, kitty-corner from Restaurant Row)
Admission: Free
Parking: On-site and street parking
Organizer: StreetGrindz.com (Poni Askew), partnering with Kamehameha Schools, Kamehameha Schools Malama Card and Nonstop Honolulu
@Puffettes on Twitter
Puffettes Egg Puff on Facebook
Ward Avenue in front of Sports Authority: Wednesday, Thursday, Saturday, Sunday
Tacoako Tuesday on Ilalo Street in front of UH Medical School
Coral Street by Hank's Haute Dogs: Friday
— Photos by Jeff Ha and Mari Taketa