Eat the Street: Chinese New Year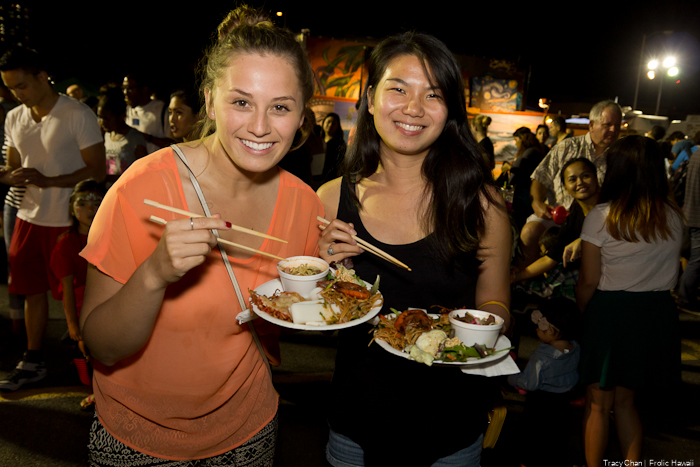 In celebration of Chinese New Year (officially Thursday, Feb. 19, but who's counting?), Eat the Street vendors got out their woks and got creative Friday with themed offerings like lup cheong (Chinese sweet sausage) poppers from Paul's Poppers, Chinese fried rice, a delicious almond-lychee ice pop from OnoPops, Wow Wow Lemonade's brightly-colored Lucky Dragon dragon fruit lemonade and noodles, noodles, noodles! Lion dancers, Chinese incense and live music by female duo Simple Souls added to the festive scene.
Photos by Tracy Chan and Grant Shindo.