Eat the Street Breakfast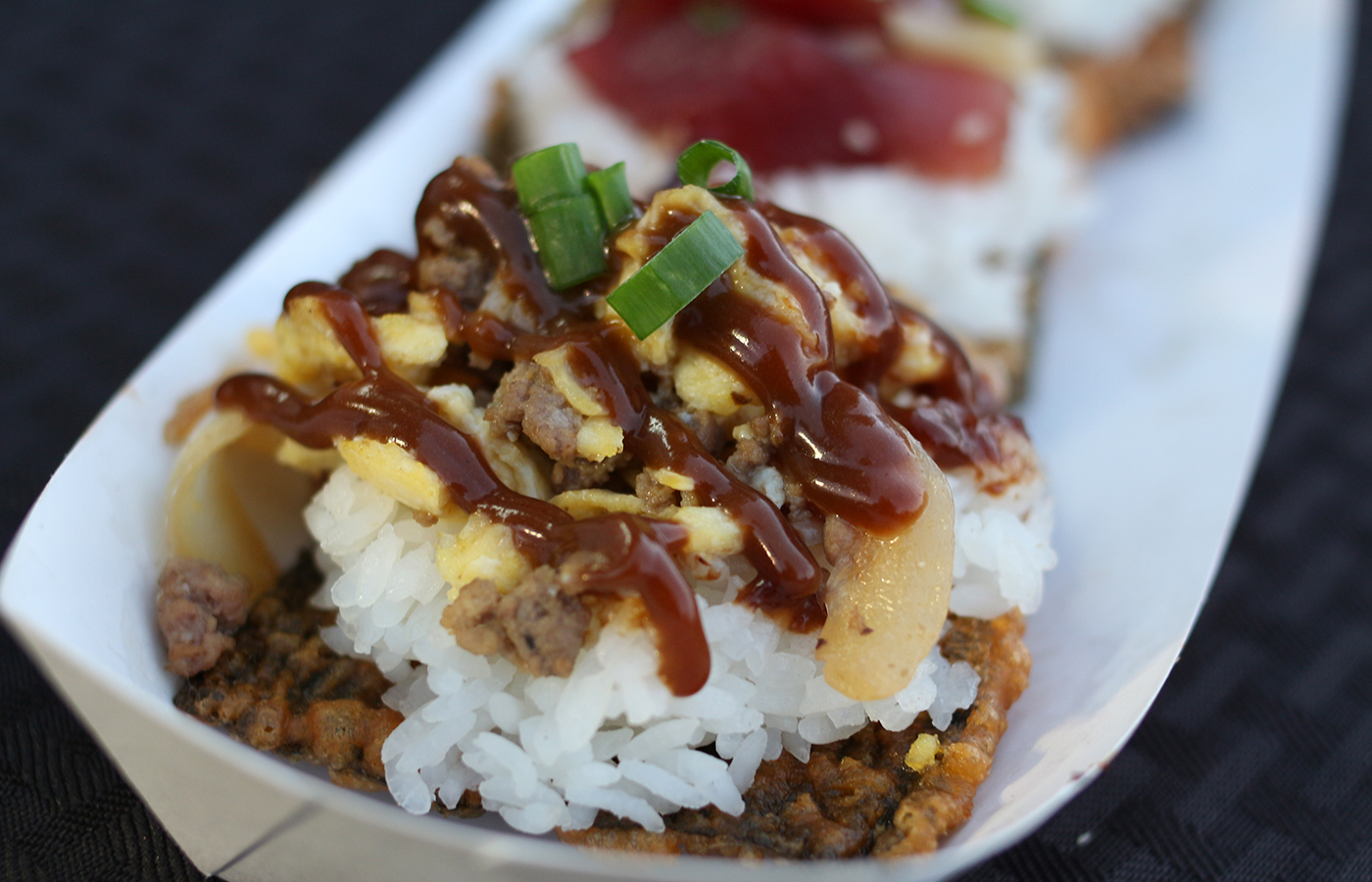 Friday's Eat the Street brought something new to the mix, with a breakfast theme that inspired vendors to get creative with eggs, breakfast meats, fried rice and more. Congratulations to Hawaiian Fresh Farms, who took the prize for Best Pancakes with their buttermilk pancakes and bourbon-infused syrup.
Local firefighters and Fire Department volunteers were also spotted, collecting money for muscular dystrophy in special boots.