Eat Local Tuesdays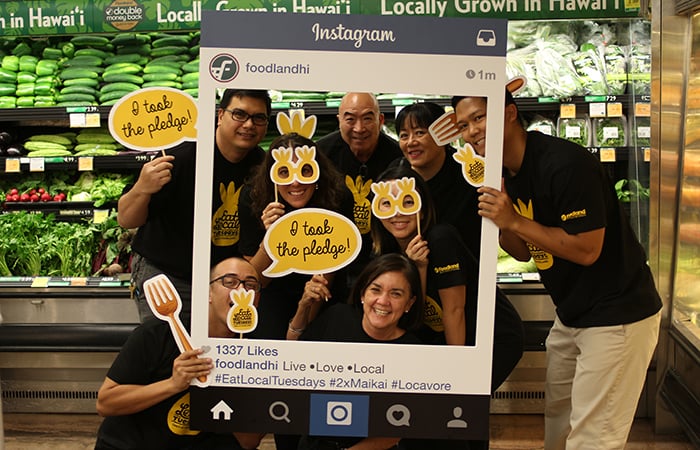 I'm as much for eating local as anyone, but in truth I don't contribute all that much to our food security. Often what stops me is my wallet. So when Foodland invited me to check out the samples at their Eat Local Tuesdays, I jumped at the chance.
Foodland wants customers to make the commitment to eat local one day a week. We import almost all our food, so eating local will help grow our food supply. On Tuesdays from 3 to 6 p.m. or 4 to 7, depending on the store, Foodland will start giving out samples of local food. There'll be a local item of the week, like ground beef, and a local dish, like a Hawaiian plate, plus double Maikai points on local items.
Here's a sampling of our sampling: meatloaf made with island beef, smoked ahi dip, pasta with local tomatoes, Hawaii-grown and -made chocolates and a lot of other tasty bites. Both my belly and wallet, I have to say, were satisfied.