Eat here … or here … or here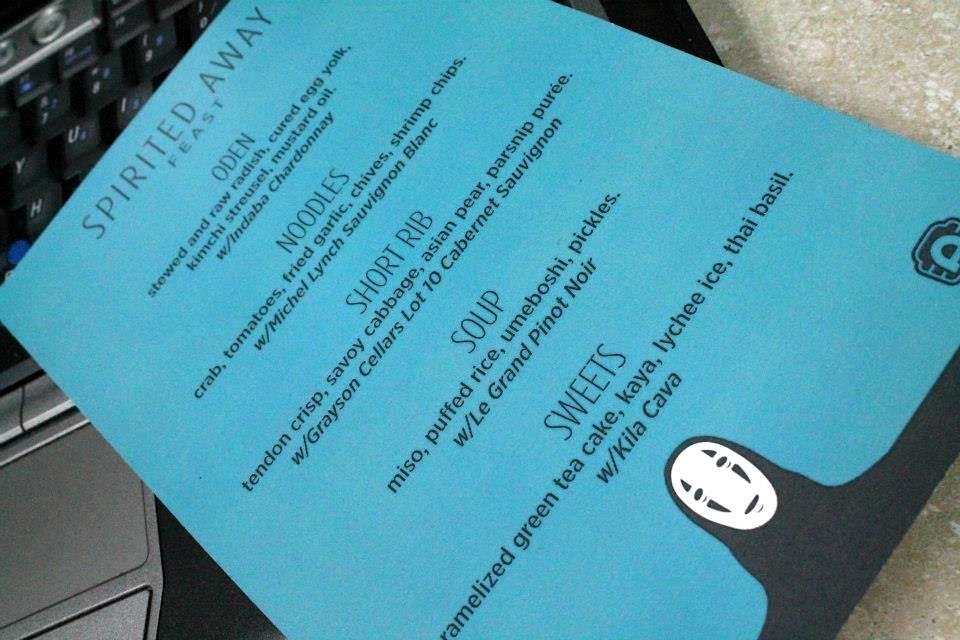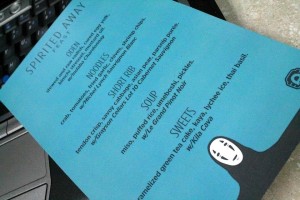 Forgive me if I'm missing something, but dang, these popups just keep coming. I'm in the midst of confirming a spate of three choice popups this week when one more I'm keeping an eye on comes through, as in hot off the Facebook messages, so I'm leading with that:
Pig and the Lady does Studio Ghibli, next weekend
Menu inspired by "Spirited Away," the Hayao Miyazaki anime movie about the little girl whose adventure in the woods turns into a desperate quest to save her parents. This menu, THIS MENU earned Andrew Le a standing ovation from the South by Southwest crowd in Austin, Texas earlier this month. Word is that after Honolulu, Le is taking his "Spirited Away" popup to Rich Table, the San Francisco restaurant where he's been working. Oden (pictured), noodles, short rib, miso soup and sweets — none of it presented in any way you've seen before, at once homey, soulful and fresh.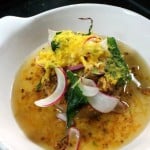 BTW, that SXSW appearance threw off the Pig's twice-monthly Noodle Bar popups, which feature Vietnamese street dishes and have nothing to do with Studio Ghibli. Noodle Bar is back this Saturday night at TASTE, 667 Auahi St.
When: Saturday, March 30 and Sunday, March 31 (if both sell out, also Monday, April 1), 8 p.m.
Where: R&D, 691 Auahi St. in Kakaako
Tickets: $69 online
Morning Glass Coffee does Night Breakfast
Normally a breakfast and lunch place, Morning Glass unleashes its pent-up dinner ideas at this now-monthly popup. That's how you end up with creations like these mac 'n cheese pancakes stuffed with macaroni and aged Vermont cheddar; a breakfast pizza of cheese, bacon, sunnyside-up eggs and herbs; a bibimbap-wich of bulgogi beef, veggies, kochujang hot sauce and an over-easy egg inside a baguette; homemade donuts topped with candied bacon and espresso ice cream, and cereal milk latte. No reservations needed, full menu on Morning Glass Coffee + Cafe's Facebook page.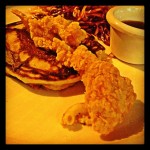 When: Wednesday, March 20, 5:30 to 8:45 p.m.
Where: 2955 E. Manoa Road
Cost: All a la carte
When: Tuesday, March 26, 6 to 9:30 p.m.
Where: TASTE Table at 667 Auahi St. in Kakaako
Totally bananas: Sooriya's Sri Lankan popup dinner
Sri Lankan copper artist Sooriya Kumar traveled overland across India to Europe and back eight times. Now, sourcing ingredients from his organic farm in Waianae, Kumar showcases the banana's cultural, medicinal and spiritual significance in a four-course vegetarian menu drawing from this background. Think papadums with chutney. Coconut and banana stem soup. Green banana curry with lentil dahl and turmeric rice. And sweet fried banana with rice gelato and honey. Proceeds benefit Cubanakoa Foundation, promoting cooperation among the Caribbean, Oceania and Southeast Asia.
When: Saturday, March 23, 6 p.m.
Where: Lemongrass Cafe at 83 N. King St. downtown
Cost: $45
RSVP: laurien@pacificgatewaycenter.org or 258-5117
Naked Cow's lunch at the dairy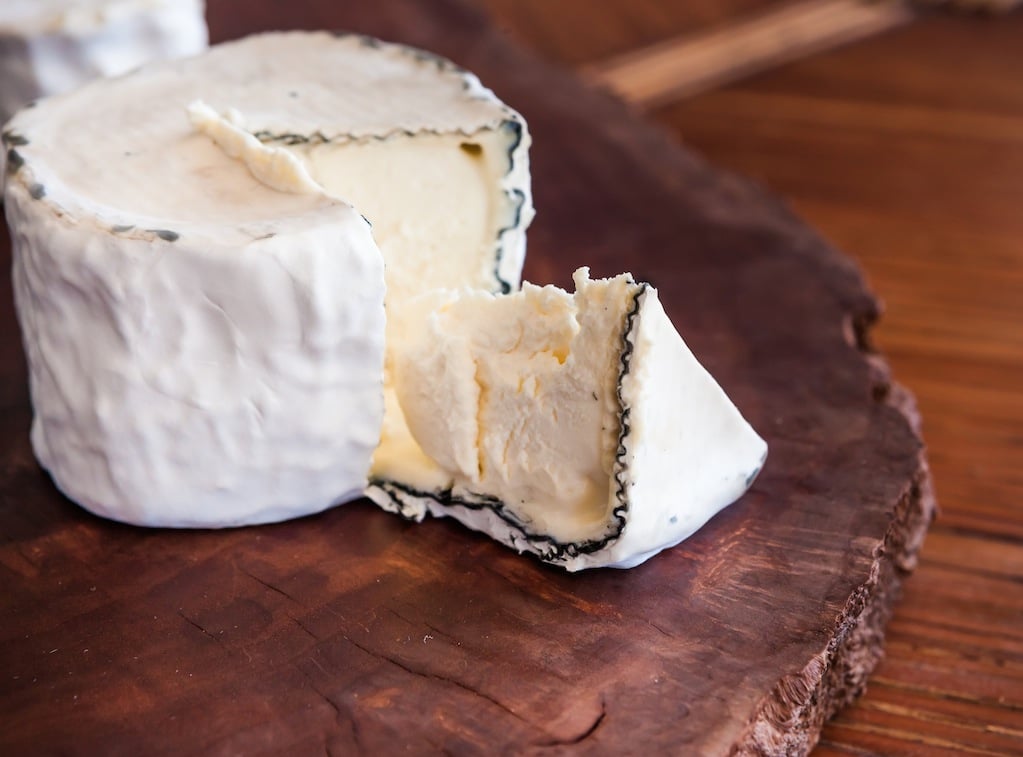 Yup, it's lunch now. Both Friday and Saturday dinners are sold out, but you can still get tickets for Saturday's Greek countryside-inspired lunch featuring Naked Cow cheeses and butters and meats and veggies all from the islands. You'll be eating on a porch in front of the cheese-making room, in sight of the resident cows between their morning and evening milkings, at the back of Lualualei Valley. More deets here.
When: Saturday, March 23, 11:30 a.m.
Where: Naked Cow Dairy, address provided at time of purchase
Cost: $40, BYOB
Tickets: www.eventbrite.com