Eat and do good: Waffles for Wishes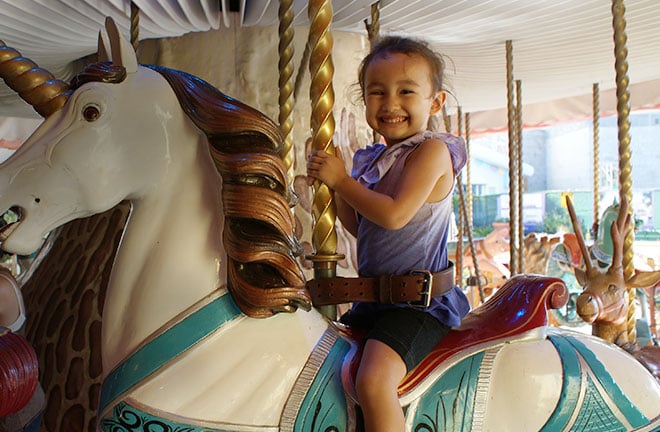 Summer is officially here! As a child on Kauai, what I loved most about this season was spending all day in the sun at Kalihiwai beach, riding my bike around Kilauea town and hanging out with friends. Summer is also the busiest time of year for the Make-A-Wish Foundation: This is when it prepares to grant 500 wishes for children diagnosed with life-threatening medical conditions. Here in Hawaii, 60 children will see their wishes come true. And Make-A-Wish Hawaii also helps to grant 160 wishes a month for mainland keiki headed to these islands.
For years I have been touched by the amazing experiences Make-A-Wish creates for children. I saw the impact this non-profit made on the life of a 14-year-old Waipahu boy who was diagnosed with an inoperable brain tumor. TeeJay lost his battle with cancer on May 11, 2012, not long after a bucket list of his wishes had been granted by good samaritans from Hawaii and across the globe, and most notably by the Make-A-Wish Foundation.
Make-A-Wish does a tremendous amount of work for children and their families, so it's only fitting that there be a special event to help them raise enough money to secure at least two wishes for keiki. That's not easy when fulfilling the average wish costs about $10,000. Waffles for Wishes is a special brunch fund-raiser set for this Sunday at the Ward Village courtyard.
Here, Make-A-Wish Hawaii will launch its newly formed Young Leader's Board of working professionals under 45 years-old. They'll debut their "Heroes for Hope" initiative, proving that anyone can be a hero, especially to a child. "This is one of the most exciting events this year because it's great to see fresh, young new faces showing their commitment and embracing the community this way," said Make-A-Wish Hawaii CEO Siana Hunt. "This is really two-fold as a call to action for our young business leaders to get involved and volunteer." Waffles for Wishes will also welcome grown-up Wish Kids, two of whom will speak at the brunch.
And one more thing: All proceeds this Sunday will go to Make-A-Wish. Waffles for Wishes is an all-you-can-eat and -drink event featuring dishes from:
Bread + Butter
Koko Head Café
Liliha Bakery
Morimoto Waikiki
MW Restaurant
The Pig & The Lady
Whole Foods Market
Kope Coffee Catering Company
Brunch cocktails by Organic Ocean Vodka (Bloody Mary Bar), Market Advantage (Endless Mimosas) and Starbucks.
Here's a sneak peek at some of the dishes:
Come out Sunday and enjoy delectable bites by some of Hawaii's best chefs and relax to the soothing sounds of DJ Anit while sipping a summery cocktail and supporting a great cause! See you there!
Waffles for Wishes
Sunday, June 28th 10 a.m. – 1 p.m.
$85 per person. All proceeds go to the Make-A-Wish Foundation.
Click here for tickets and info.