Early Peek: Bloomingdale's at Ala Moana Center
Fashionistas take note: Bloomingdale's will be making its official Hawaii debut on Thursday in the new Ewa Wing of Ala Moana Center. After an early preview Tuesday morning, what I can tell you is this: It's dangerous.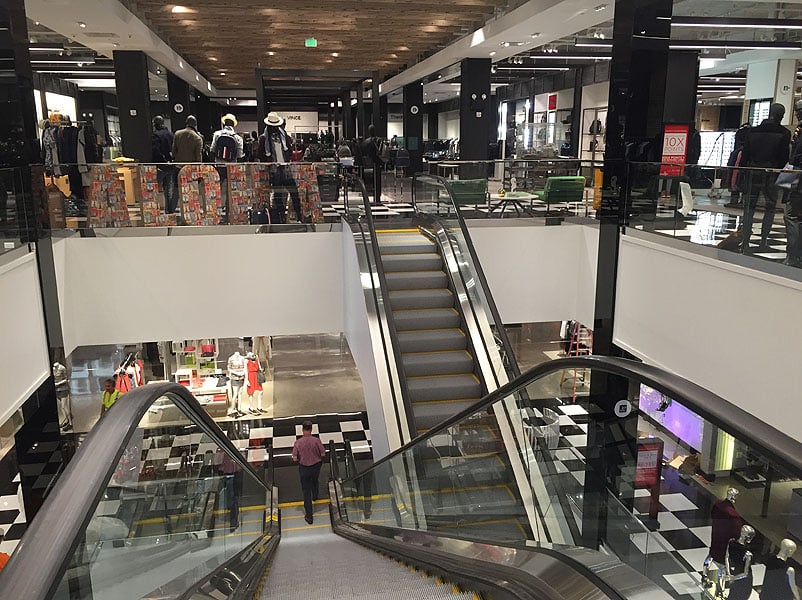 The New York-based department store has lined up an impressive collection of men's and women fashion, shoes, jewelry, home accessories, cosmetics and even children's clothes in its chic, three-level, 165,000-square-foot store. It's an alluring display — an easy way to blow a paycheck or two.
Those unfamiliar with the Bloomies brand may wonder where it falls, in terms of price point and merchandise mix, in the department store spectrum. It's definitely more upscale than Macy's, yet different from Nordstrom with a more cutting-edge, New York flair. It also has a younger vibe than Neiman Marcus, with a range of both luxury brands (Burberry, Chanel, Vera Wang and Versace to name a few) and hip, up-and-coming labels (Moon & Meadow, where everything is $100 or less, and Vitamin A).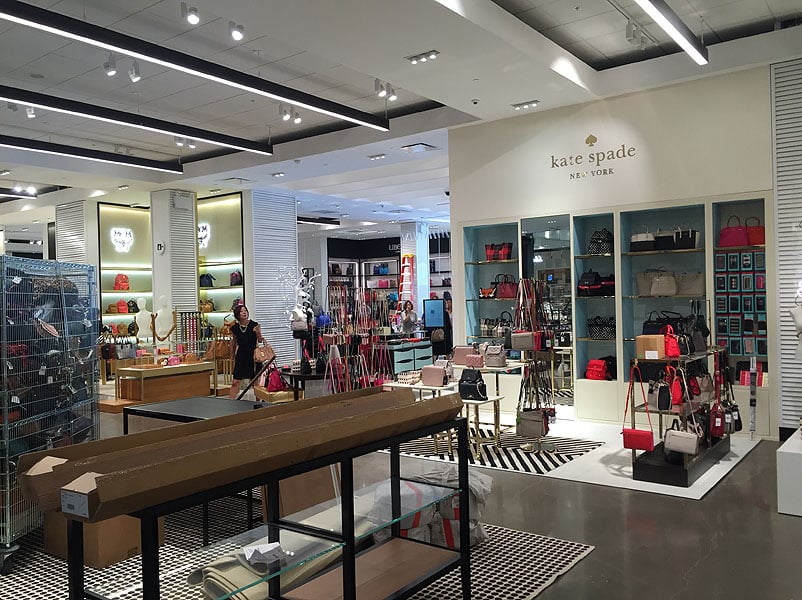 The store-within-a-store concept is clearly what Bloomingdale's aimed for. Ferragamo, for instance, has almost a mini store on the ground floor. And several noteworthy designers having distinctively branded spaces throughout the store.
Some highlights:
• A killer cosmetics section, including a special Korean beauty area called "Aritaum," featuring five top skincare brands. There's also a Beauty at Your Service offerings, where customers who meet purchase requirements can get complimentary facials, using products from any brand in the store.
• Lots of coveted designers represented: Alexander Wang, Sarah Jessica Parker's SJP line of women's shoes, Rag & Bone/Jean, Oliver Peoples sunglasses.
• A colorful, expansive children's section, with a great mix of boy's and girls clothes, seating and fun merchandise.
• A full line of Le Creuset cookware in the home section.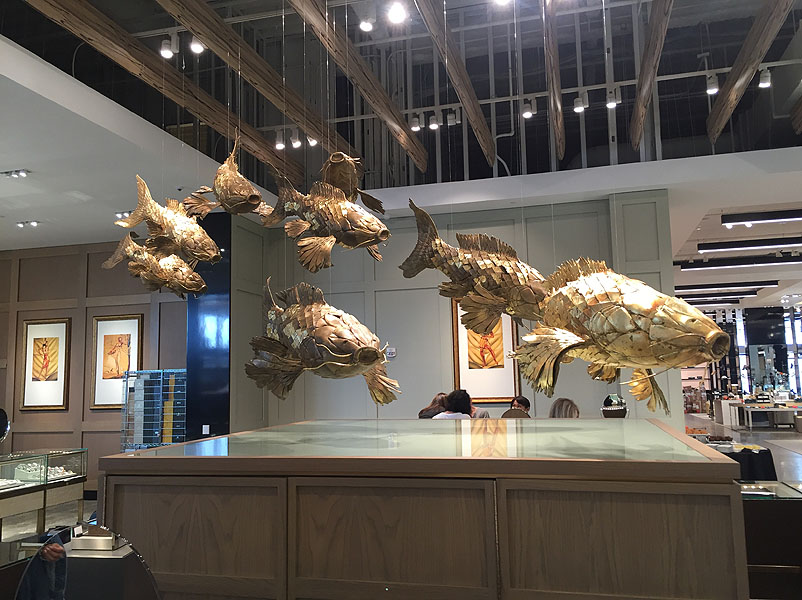 • Although it won't be opening this week, the in-store restaurant Forty Carrots tapped local chef Jon Matsubara (formerly with Azure and Japengo) to create a locally inspired menu in the 38-seat space. Oh, and they'll serve the signature frozen yogurt.
• Modern decor, with cool touches, like an oversized fan hovering above the store's escalators.
• Lots of interesting art, both from local artists and others, like this gold koi display in the jewelry section. Word is local artist John Koga helped introduce Bloomies execs to local artists.
• There's a new parking lot right outside Bloomingdale's makai entrance.
• The Welcome Center will have multilingual staff on hand for visitors seeking assistance.
Here are more shots of the new store: