Droolworthy: Quad drive-thru burger at Square Barrels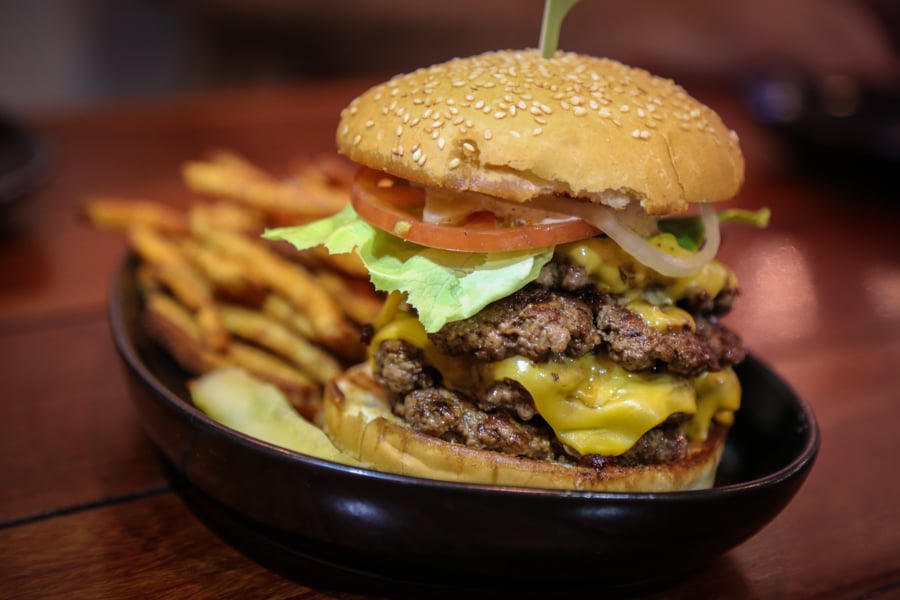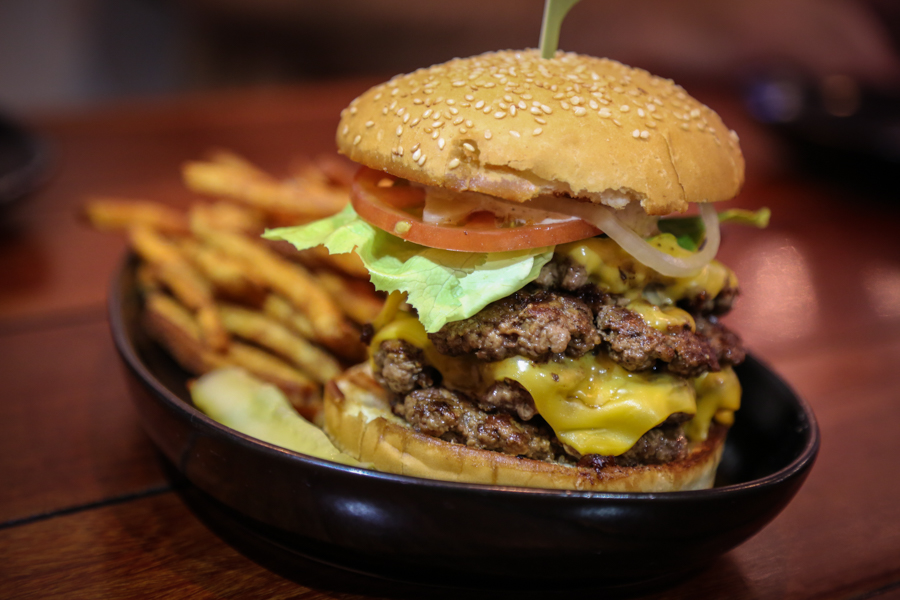 Quad drive-thru burger
Square Barrels
You know that moment when you're eating a cheeseburger and you get toward the end and all your chomping has pushed meat, cheese and sauce to the back for that one most perfect bite? With Square Barrels' quad drive-thru burger, every bite is exactly like that, even the very first. Four juicy beef patties, a mountain of melted cheese, lettuce, tomato, onions and a fried caper mayo are piled high on a sesame seed bun for a gastronomic monstrosity that totally works.
When I stumbled across the quad burger, I was ready for it. I was hangry after a morning of moving office furniture and had decided that my 3:30 lunch would be something substantial. At first the double drive-thru burger caught my attention ($9 during happy hour) but on the very next line, the quad drive-thru burger ($13 at happy hour, $17 regular) stopped me. It turned out to be one of the best decisions I've ever made. The quad is now on my regular roster of downtown go-to items.
Don't worry too much about fitting it all in your mouth. If there's a will, there's a way.
1001 Bishop St. • 524-2747 • SquareBarrels.com