Droolworthy: Poi mochi donuts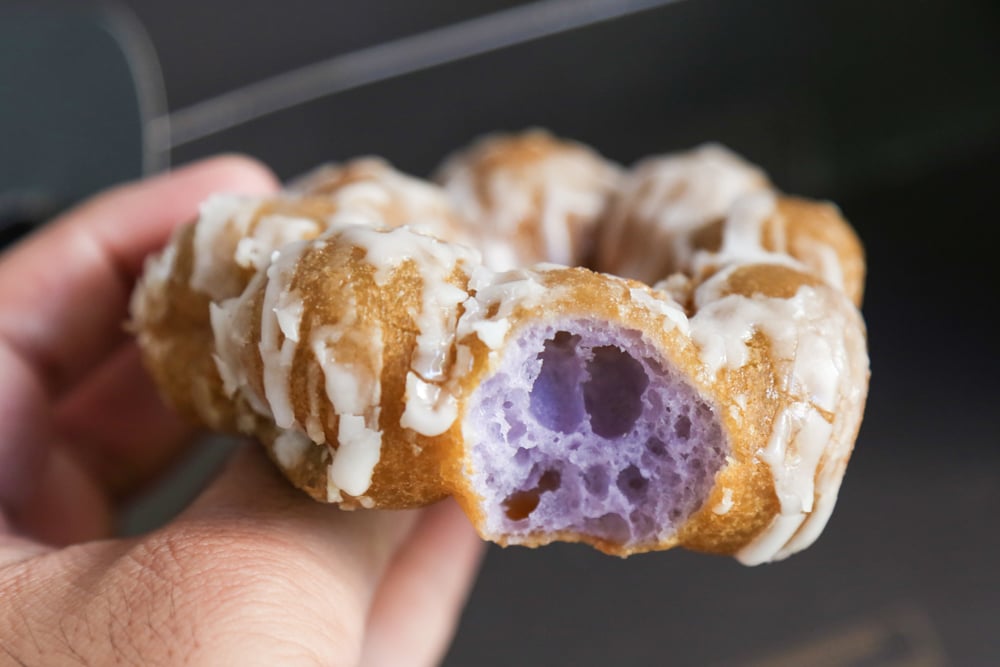 You may have seen these delectable little gems popping up on your Instagram feed in the iconic shape of pon de ring from Mister Donut in Japan.
Liliha Bakery quietly added the poi mochi donut to their bakery case in September and has since become inundated with orders.
Each donut ($1.95) is made of eight, chewy segments that easily come apart making snacking on them a bit too easy. Let's just say there have been times I intended to bring a dozen to a party but on the drive over some of them went missing.
Liliha Bakery
515 N Kuakini St. & 580 N Nimitz Hwy
Lilihabakery.com