Droolworthy: Parfaits at Cafe Lani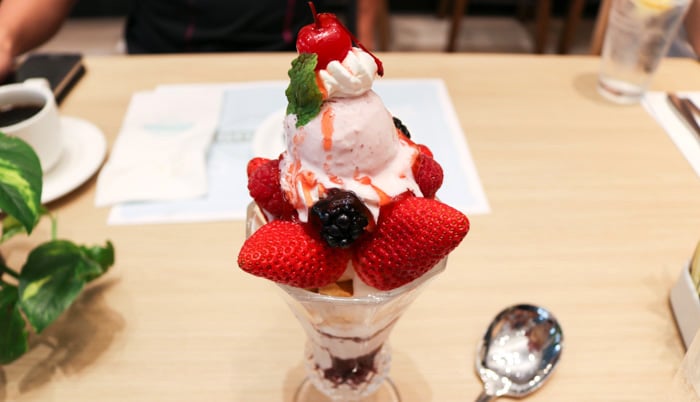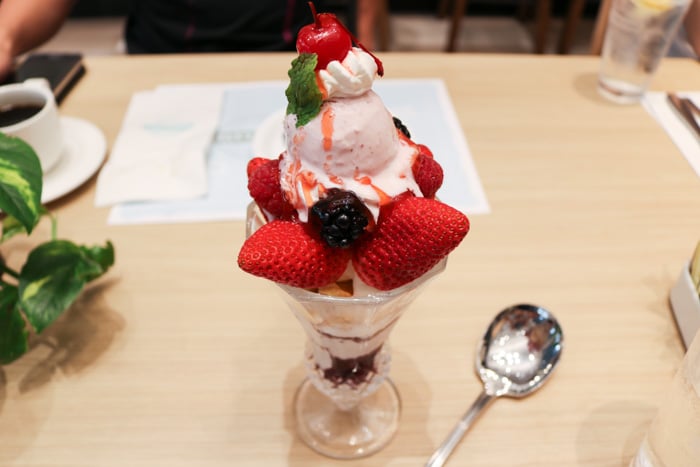 Very Berry Parfait
Cafe Lani
What do you do when your stomach is already stuffed and a big, beautiful dessert calls your name? You open up what the Japanese call your "betsu-bara," or extra stomach, and make some room! My betsu-bara is where I put away desserts like the huge parfaits from Cafe Lani, the likes of which I haven't seen since I studied abroad in Japan.
Cafe Lani offers seven mesmerizing parfaits ranging from $9 to $30 and sized for one to five people, but the Very Berry Parfait ($12) is the one I keep going back for. It's the lightest of the bunch, as light as a towering parfait can be, and has a variety of textures to keep your mouth entertained. Layers of vanilla soft serve, cornflakes and berry sauce fill a parfait glass rimmed with large fresh strawberries, raspberries and blackberries surrounding a scoop of strawberry ice cream topped with whipped cream, strawberry syrup and a cherry. It's a parfait that needs a plate underneath to save fruits from tumbling to the table.
The average eater will need to share, but hands off if you're eating with a dessert lover!
Cafe Lani
Ala Moana Shopping Center, Ewa Wing – Mall Level
1450 Ala Moana Blvd.
955-5599