Droolworthy: Kulu Kulu's new shave ice cake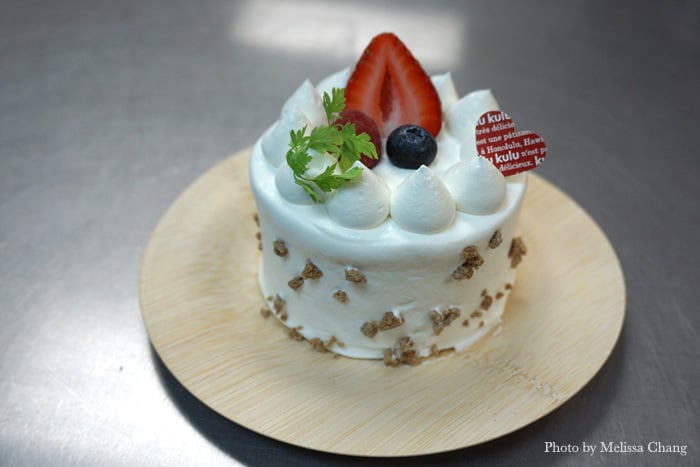 Summer is coming, and everyone will be looking for shave ice for relief. For a different twist, bringing two of our favorite desserts together, Kulu Kulu is launching a new shave ice cake at the Honolulu Ekiden this Sunday that's going to be a big hit.
Chief Technical Patissier Takanobu Horiki brought this creation to Hawaii from a famous shave ice shop in Japan called Sebastián. The shave ice cake is their signature dessert, and Kulu Kulu got the licensing to make and sell it here in Hawaii.
Is it shave ice, or is it a cake? It really is both. The "cake" is just layers of fluffy ice and homemade strawberry syrup, which is more like a sauce, and it's molded to the round shape of a single serving. Taka then expertly covers it in sweetened whipped cream and tops it with strawberries. The crumbs around the outside serve as its crust, giving you a crunchy, carby taste and texture for a magical effect.
But if it becomes a craze, how will they manage the crowds who want it? Each shave ice cake must be made to order, and it takes five minutes to make one. The price may be a deciding factor: Since it's very labor intensive, each shave ice cake will cost $10. Here's Taka at work on my shave ice cake.
Voila!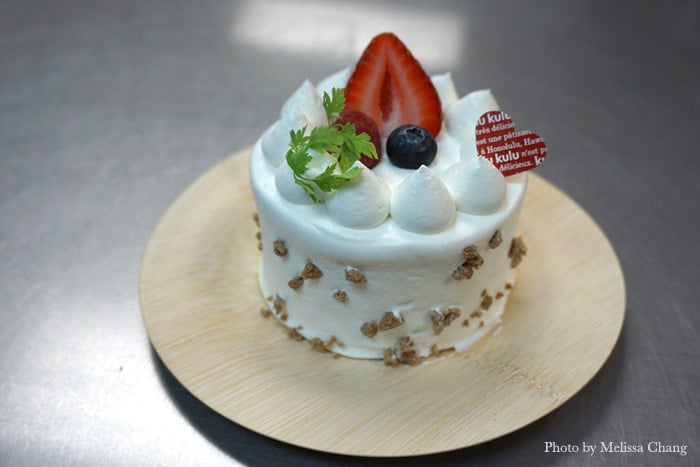 Yumi Ozaki (and her well-manicured nails) demonstrate how to dig in. Was it good? Hail, yes! I love shave ice, and this was a unique way to eat it. Would I eat it again? Probably. Even at $10, it was enough to share with at least one other person, and it would make a novel surprise when I have it with my friends who don't read my blog. (I guess it's going to be a busy shave ice cake summer for me.)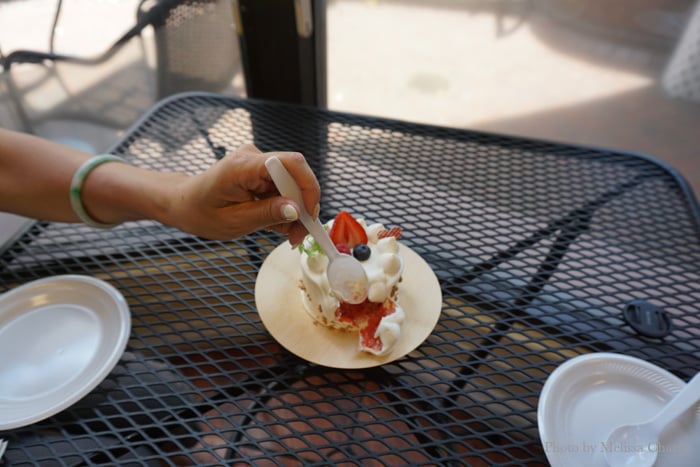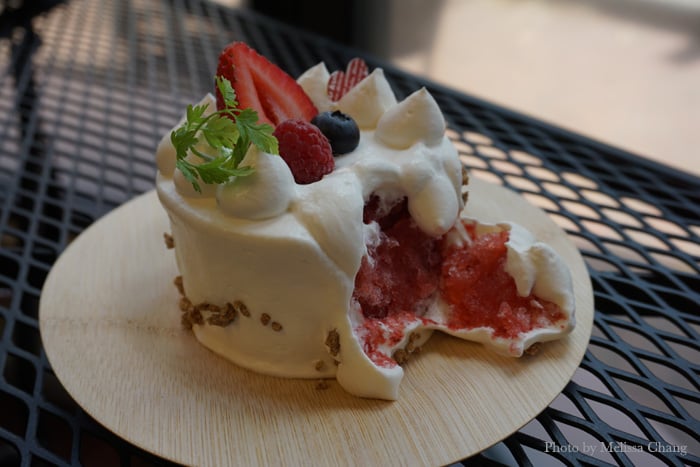 The shave ice cake will launch this Sunday, May 22 at the Honolulu Ekiden & Music Festival at Kapiolani Park. After that, it will be available in limited supply at Kulu Kulu's Eaton Square location from Monday, May 23.
Kulu Kulu
438 Hobron Lane
808-931-0506