Droolworthy: Drink Gazoz
This naturally fruity soda hits the spot in summer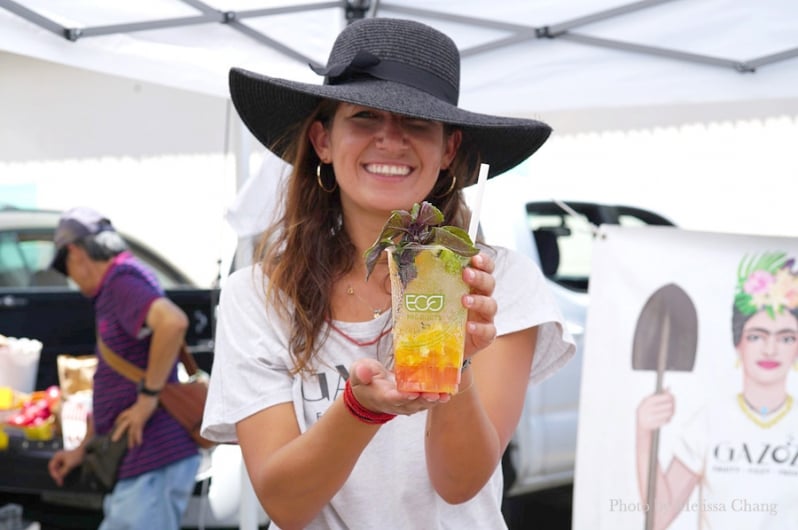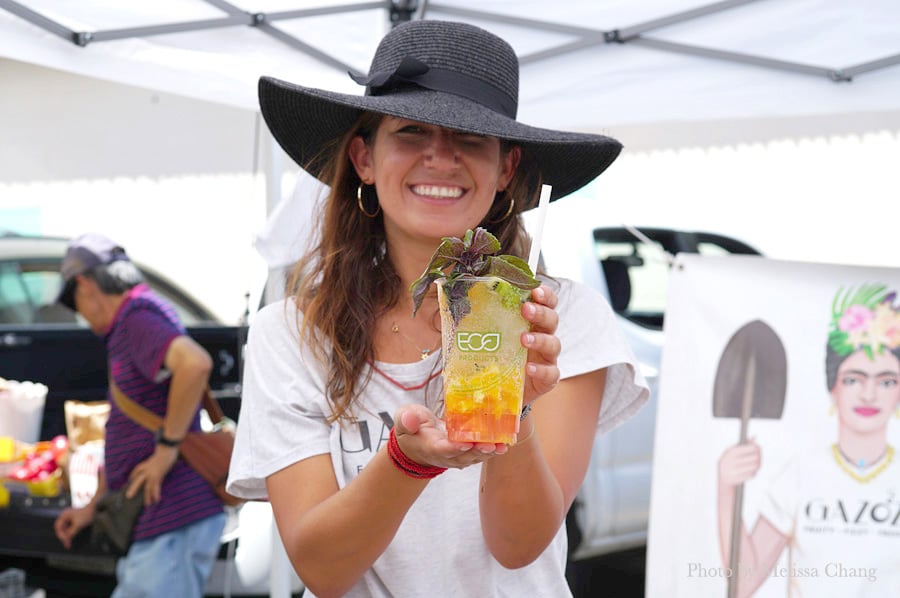 I recently went to the Saturday Kakaako Farm Lover's Market on Ward, next to Ross, when this beautiful, colorful soda caught my eye. It wasn't just that I was withering in the summer heat; this cup full of fruits and herbs looked like it held the promise of health and refreshment.
Owner Danielle Shemesh makes every drink to order: You can choose up to three fruits, which she then mixes with soda water and garnishes with herbs. Many of her ingredients are obtained from the farmers at the market (like Ma'o Organic Farms) or Green Rows Farm in Waimanalo to keep the drink fresh and local. The result is a fizzy, fruity drink that's bursting with flavors and aromas, which Shemesh calls "farm to cup mixology." You can also refill your cup with soda water that same day, so it's best to get Drink Gazoz upon entering the market, shop around, then get it topped off. I like that you can then eat the fruit when you're done, to extend the refreshment.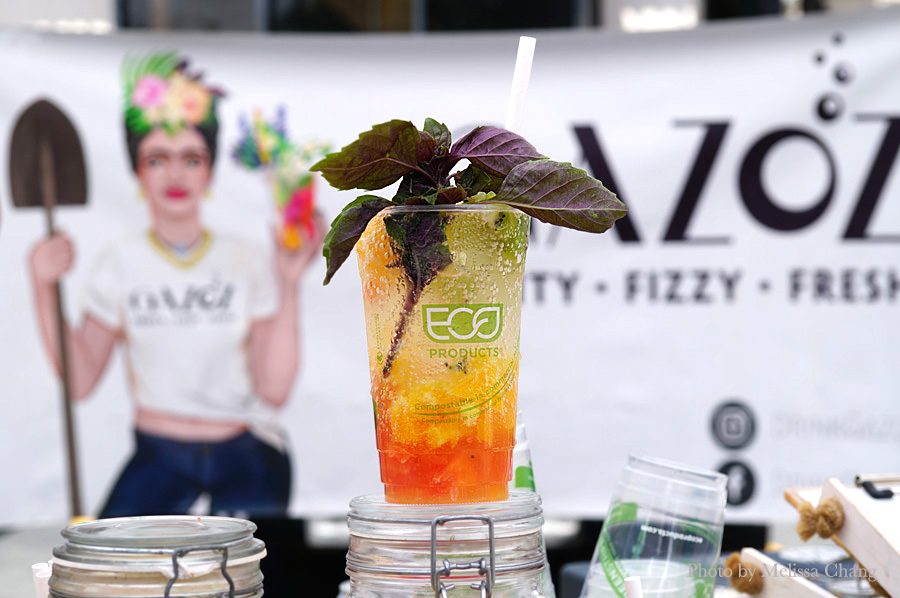 Drink Gazoz is a natural venture for Shemesh, as well, since she's worked with Mālama I Nā Ahupua'a, Paepae o Heeia fish ponds, and Hooulauaina. Shemesh said she's been doing this for more than a year, inspired by similar natural sparkling drinks she's seen in Europe. Gazoz means "sparkling water" in Hebrew, a perfectly unique name since Shemesh is from Israel.
You can find Drink Gazoz every Saturday at the Kakaako Farm Lover's Market from 8 a.m. to noon, or at the polo matches in Waimanalo on Sundays. Drinks are $7.
Drink Gazoz
Kakaako Farm Lover's Market
333 Ward Ave.
808-260-2757