Drool, ramen lovers: 'Tampopo' is playing at HIFF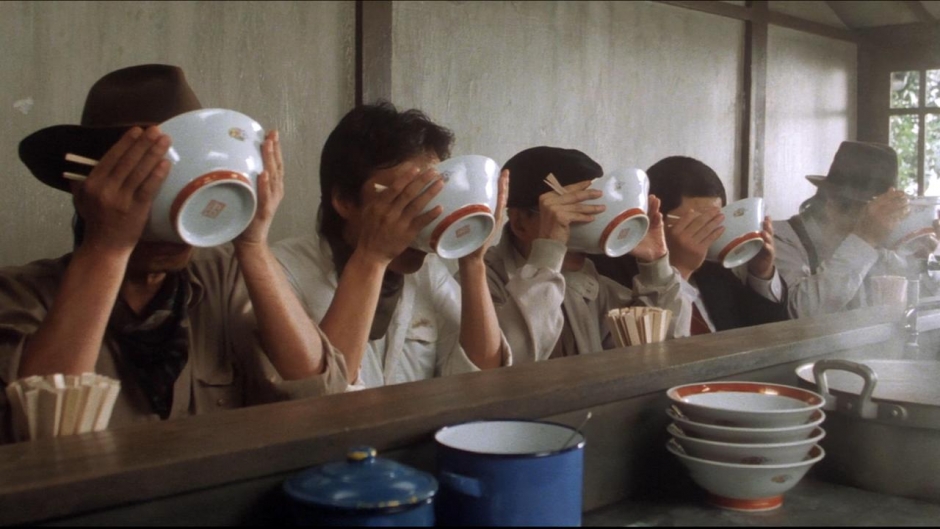 There are many who take their food far too seriously. I admit to doing that on occasion myself. "Tampopo," which makes a return engagement at the Hawaii International Film Festival, exposes the ridiculousness behind the many food fetishes we have.
The main story arc follows two truck drivers, Goro (played by Ken Watanabe) and Gun (Tsutomu Yamazaki), who come across a struggling ramen shop owned by a woman named Tampopo (Nobuko Miyamoto).
The hijinks around the trio's mission to make Tampopo's ramen shop a success would be entertaining enough on their own. But the film takes a satirical turn with a series of non sequitur vignettes interlaced throughout.
This film keeps you on your toes as the action is often hijacked from the main story line, like when the camera leaves the title character mid-scene to follow a group of businessmen into a French restaurant.
The ensuing scenes are reminiscent of something you would expect in a Marx Brothers or Mel Brooks film. Each sets up a situation in which people can and do take food too seriously, and then deflates it to reveal the absurdity that it is.
Comical tangents aside, at its core "Tampopo" is about the pursuit of the perfect bowl of ramen, and that is more than enough to satisfy (or whet) the appetite of any ramen lover.
April 1, 3:00 pm at Regal Cinema Dole Cannery 18
2017 HIFF Spring Showcase presented by Halekulani
March 31 – April 9
Regal Cinema Dole Cannery 18
735 Iwilei Road
hiff.org