Doko Ga Hokkaido: discoveries outside the city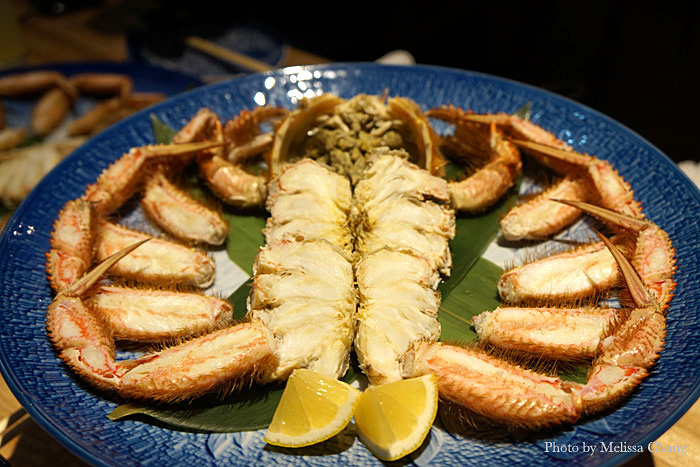 The big city of Sapporo is great, but I highly recommend you take day trips to outlying areas to get a better sense of what Hokkaido is all about. There are nice, interesting spots just 30 to 60 minutes outside of the city, and well worth the trip.
The port town of Otaru is known for their seafood, shoyu, chocolate and … glass? Indeed, as Venice has Murano, Hokkaido has Otaru with many glass artisans. We stopped at Taisho Glass Palace, located south along the landmark Otaru canal, which offers a wide variety of glass items and hands-on bead-making classes. Since they could only take two people at a time and we were short on time, we just had Deb Aoki and Olena Heu make beads for Doko Ga TV.
Taisho Glass Palace
1-1 Ironai Otaru City, Hokkaido
Phone: 0134- 32-5101
Open daily from 9 a.m. to 7 p.m. (open til 9 p.m. in July and August)
One of the places that Deb and I wanted to visit was the Nikka Whisky Distillery, which surprisingly, Pali at Doko Ga TV had never done. Japanese whisky has risen in popularity in recent years and this is definitely a name brand player in the industry. When you visit Yoichi, you'll find the distillery isn't just the factory and warehouses; it's an entire cultural park, with a museum and building replicas to tell founder Masataka Takatsuru's story — including that of his Scottish wife. It's actually very fascinating.
Thomas Obungen already did a nice blog about Nikka, here, so I won't rehash it. But you can watch our Doko Ga episode on December 4 on KBFD at 11:30 a.m.! See how bundled up we were? This was in October, when it was starting to get nippy. At winter's peak, they sometimes have snow covering the entire area, three feet deep.
The end of the tour is the best part, where you get to sample three of their whiskies.
There aren't any samples of the other whiskies in the gift shop, but maybe it doesn't matter. They sell a lot of unique whisky that's not available in the United States — many not even outside of Yoichi. So you'll find yourself, as I did, lugging a lot of bottles to take home.
Mahalo to our esteemed guide, one of the executives from Nikka!
Nikka Whisky Yoichi Distillery
7-6 Kurokawa-cho Yoichi-gun
Yoichi-cho 046-0003, Hokkaido
We circled around to head back to Sapporo, and stopped at Fukidashi Park — one of the ideal spots to view Fuji Ezo, Hokkaido's big mountain. It's a gorgeous park with a field that is used for concerts. While the main open field is something to see, you actually want to go around to the waterfall in back.
But first, a snack: Hokkaido soft serve is a must, but don't miss the croquette stand next to it! They have beef or corn croquettes, both very tasty and stuffed with ingredients. My favorite was the corn, especially since it was from Hokkaido.
Around the corner is a beautiful mineral water lake and an adjacent waterfall. About 80,000 tons of water from Mount Yotei gush out per day, the result of 70 years of melted rain and snow filtering underground.
I recommend you bring an empty water bottle or hydroflask so you can fill it with the famous mineral water and drink it all day. They sell empty bottles and jugs nearby, too, since Japanese residents come here to fill up on it. If you're like us and have no bottles, you can still cup your hands to taste it. The water is very fresh and icy cold, and very clean tasting; it's no wonder this was named one of the 100 famous mineral waters of Japan.
Back in the city, we ended our long day of touring with a huge dinner at Osakana Bistro Tabu in Seafood Market, hosted by the Love Hokkaido TV team.
I get the straightforward sign, but why do the fishermen wear cowboy hats?
It's a market, all right. They have cooked foods, but the highlight is picking your fresh seafood from this table.
We had a LOT of food for dinner, but the table was long and I wasn't able to capture every dish before it got desecrated, so here are just a few of the many fresh and seasonal dishes we had.
Yumi and Deb, who have eaten some of these fish in Tokyo, noted that the seafood is dramatically bigger in Hokkaido.
You absolutely have to have hairy crab in Hokkaido — the meet is much sweeter than regular crab, but no less rich. This restaurant helps take the work out of eating it by cutting and displaying it perfectly.
Shirako (male cod sperm sacs) two ways: raw, and tempura style. Don't knock it til you try it! It's mild and creamy, and considered quite a delicacy in Japan.
To your health! Deb had to order their special kale beer. Let's just say, it was good for beer drinkers who also want to feel healthy.
If you watch Doko Ga TV (doko ga means "where is.."), you know that Pali films all over the country. This tour, however, was provided by Hawaiian Airlines and the Hokkaido government to tie into his being named Hokkaido's "Smile Ambassador" from Hawaii as they work to promote a sister state relationship. Hawaiian Airlines offers direct flights from Hawaii to Sapporo every other day, so it's pretty easy for us to hop over there and see what Hokkaido has to offer. Mahalo to Hawaiian Airlines for flying us there; and mahalo to Love Hokkaido television and the Hokkaido government for their help in getting us around.
Up next: What's in Ebetsu?
If you want to see all of the photos from this trip, click here.