Do you believe in 11/11/11?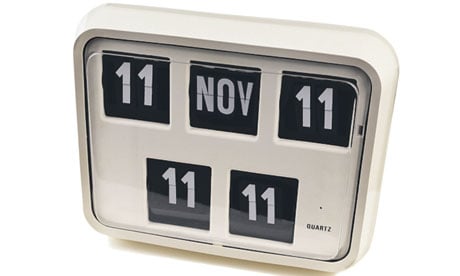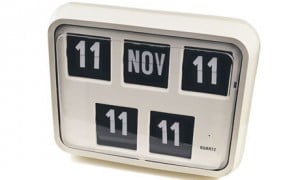 I dropped into Cake Works yesterday to pick up some cupcakes, and I ran into the owner Abigail Langlas.
She said business was good. And Friday — today — would be particularly busy.
"Why?" I asked her, thinking she would be busy catering for APEC this weekend.
"Weddings," she said. "Everyone wants to get married tomorrow."
Today — Nov. 11, 2011 — is supposed to be the most magical day of the year.
According to some reports, 11/11/11 is like three doorways — an extra powerful significance that won't happen for another 100 years. "If you envision a doorway and walk through in triplicate on that same day, you can imagine what you want and achieve it in a more potent and imaginative way," said Tania Gabrielle, a practitioner of numerology in Los Angeles, to the Associated Press.
And one way to commemorate this kismet kind of day — not to mention it's easy to remember — is to get married. And Langlas, who runs a fairly small operation, is making cakes for 16 weddings today. Sixteen.
In Las Vegas — the wedding capital of the United States — more than 3,200 marriage applications were filled out — more than three times the normal number.
I have friends who are planning to do something special today. One is taking the day off to surf. The other is proposing to his longtime girlfriend.
I plan to surf, go to pilates, hang out with my favorite people, take the dogs to the beach, bake something, Skype with Derek, read a book and write. Those are some of my favorite things to do.
What are your 11/11/11 plans?