Dive in: MW's Chocolate Cafe popup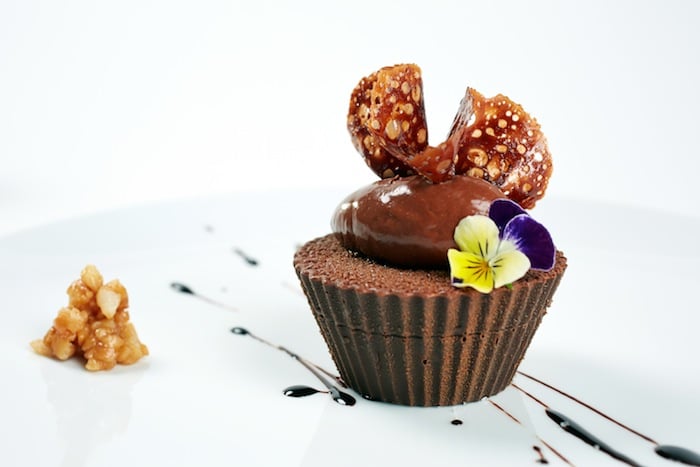 "We're gonna do a vertical tasting of different chocolates," MW Restaurant's Michelle Karr-Ueoka was saying.
That was it. Vertical tasting of anything, I'm in. But chocolate? By a James Beard-nominated pastry chef? She had me.
"Through this thing I want people to realize that a 70 percent dark chocolate from Waialua's David Murdock Estate will be different from a 70 percent by Madre—and even Madre's chocolates will each be different."
Karr-Ueoka's talking about her first Chocolate Cafe popup featuring chocolates from around Hawaii, this Sunday at MW from 4 to 8 p.m. Cafe, as in you walk in, no reservations required or accepted, choose what you like from a menu and either sit down and eat it there or take it home.
Unless you get the vertical tasting of ice creams made with different chocolates from around Hawaii. Or the mousse trifle, which will be made to order. Or the donuts and fondue. Which may be hard to get home. Or the hot chocolate with housemade marshmallow.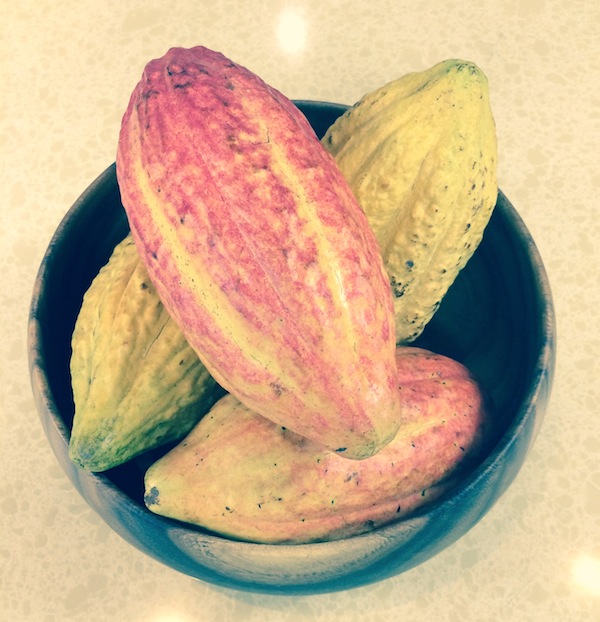 That's not even half of it. Karr-Ueoka's idea is not just for side-by-side tastings of different chocolates from Original Hawaiian Chocolate Co., Madre Chocolate, Waialua Estate chocolate and possibly others, but tastings of different stages in the life of chocolate, from pulp to pudding. So the rest of the lineup:
Fresh cacao
Chocolate pudding
Bon bons
Bread topped with chocolate tapenade, pesto or tomato, bruschetta-style
Foie gras with chocolate
I think there's more—I saw the words "mole" and "pork" and "BBQ" on a draft menu—but this is all I can wrap my brain around. All of it will be from $3 to $18.
"It's like wine," Karr-Ueoka is saying now. "For example, Waialua chocolate is grown on former pineapple, sugar cane and coffee fields, so the taste to me is more acidic, very bold and up front. I'm not saying it's better than another. It's for each individual to taste."
MW is planning monthly cafe-style popups like this, but only January's will focus on chocolate. Cheese fiends, you'll want to stay tuned: February is for you.
MW Restaurant Chocolate Cafe
Sunday, January 25
4 to 8 p.m.
MW's private dining room
1538 Kapiolani Blvd.
955-6505