DISH DOES EUROPE: Paris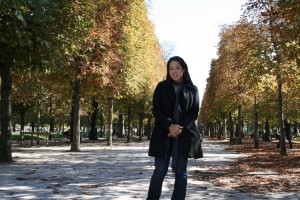 I had heard so much about Paris — good and bad — I actually didn't know what to expect.
People have said it's dirty, it's romantic, it's expensive, the people are rude. Some have touted its vibrant cultural and art offerings; others have dismissed the food. Some have warned me about the bad service; others have been surprised and humbled by how nice Parisians are, despite the stereotype.
I feel like I've heard it all.
I figured the city would be a mix of historic icons — Eiffel Tower, Arc de Triomphe, Montmartre — and typical urban life — dirty alleys, stretches of retail shops and restaurants. And I also expected the people to be as varied as the rumors. Some, like the hotel staff here and the folks who work in the museums, are warm and friendly; others, like the guy who ran a crepe stand on the Champs-Elysees, aren't.
It's like any city of more than 11 million people. You have the good, you have the bad. But in this case, Paris has the Eiffel Tower — and a whole slew of reasons millions trek here for vacations. Here are a few reasons why I'm planning to come back — and soon:
Morning in Paris
***
To read all of Cat's blogs, visit www.nonstophonolulu.com/thedailydish. Follow Cat on Twitter @thedailydish or send her an e-mail at cat@nonstophonolulu.com.
RECENT BLOG POSTS
DISH DOES EUROPE: Leaving Avignon
DISH DOES EUROPE: Avignon
Dish Does Europe: Almost there!
I'm no fast-food snob
'Grounded in fact or 'Phiten' for cred?
Fighting Nuts cooler than 'Five-O'
Dish does Europe, terrorist threat and all