Discovering Hilo's gravy burger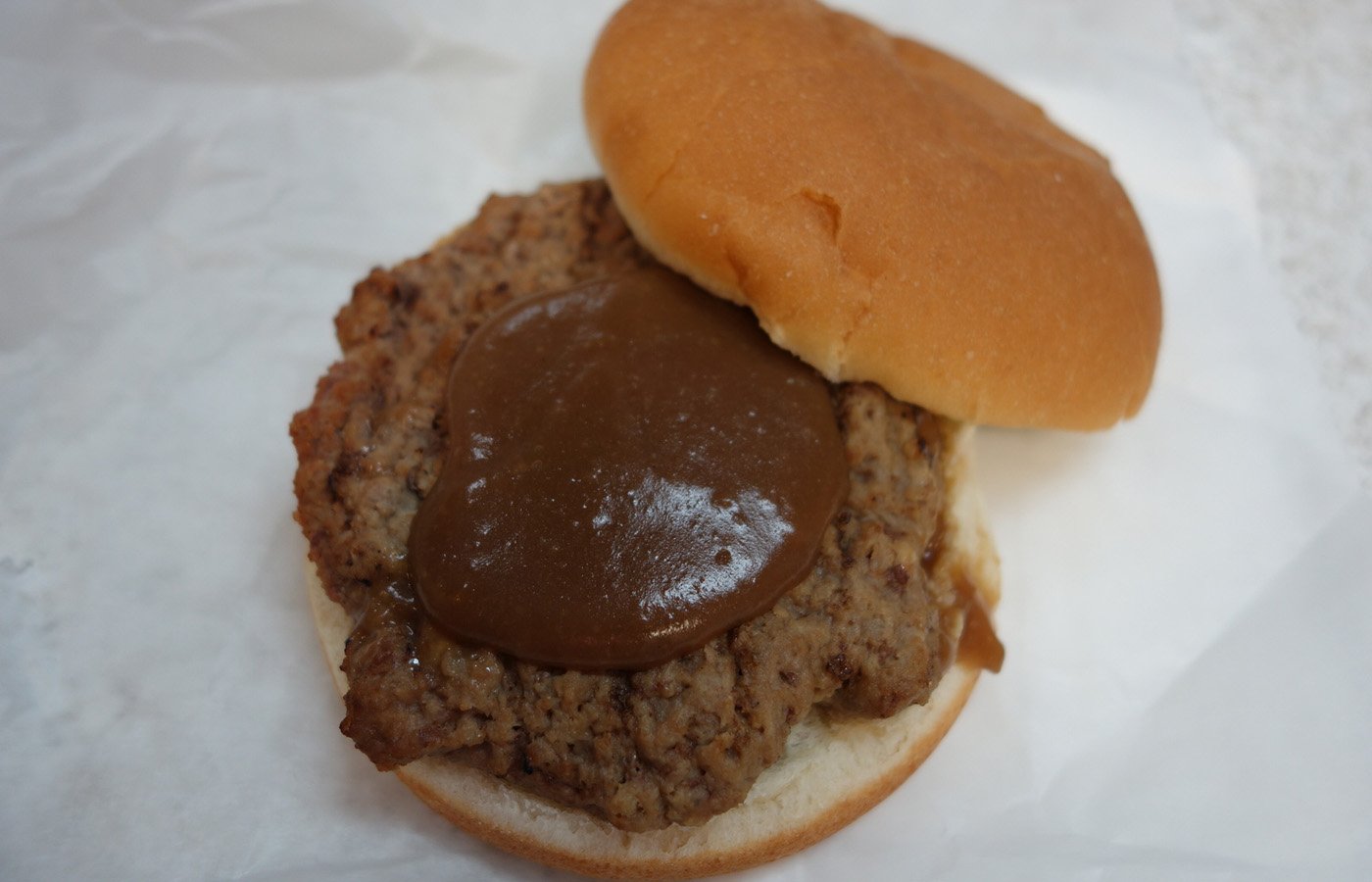 If you're From the Big Island (FBI), you're either reading this in disgust because I'm so late to the party, or getting a hankering for one of your favorite meals (or snacks, depending on how much you eat). Yes, I finally discovered the thing that Hilo residents have been eating for generations: the famous gravy burger.
I was on assignment this week and stopped in at Verna's to help Olena Heu get a photo of their shoyu chicken plate for her Top 5 blog. I Instagrammed a photo of the sign, and it set off a storm of posts commanding me to get a gravy burger. A what?
Remember, FBI peeps are the ones who gave the world the loco moco, that belly-busting meal (or snack, depending) comprised of rice, burger patty, brown gravy and egg. This is like that. It's a burger patty in a bun, smothered in gravy. Some places have the burger swimming in the gravy until it's served, too. Amazingly, it wasn't as messy as I thought it would be. To be fair in my research, I bit two.
Verna's III
Picture 1 of 5
If you're from Hilo, you know Verna's. Some people say the gravy burger is their favorite thing there. You can get a gravy burger, gravy cheeseburger, double gravy burger, or double gravy cheeseburger. And then I guess you can say goodbye to your arteries.
Verna's III (1 and Too are in Kona)
1765 Kamehameha Ave.
808-935-2776
I understand there are several places in Hilo that feature the gravy burger, and have for decades. Okay, okay…I hope to try them someday. Now, can someone please tell me who invented the gravy burger? And why do Hilo people like to gravy-fy everything?
Mahalo to Sherrie Holi from Big Island Candies for buying me the Kawate gravy burger!