Discovering Banff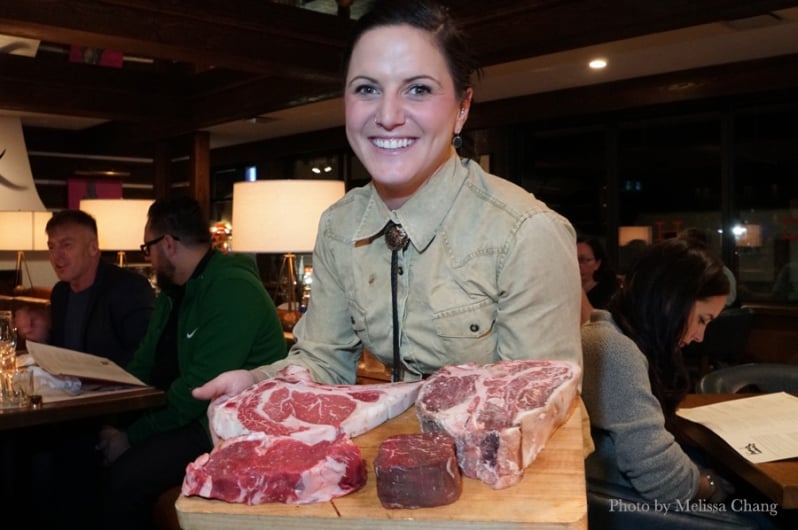 If you find yourself in Calgary, be sure to take a side trip to Banff. It's one of the most beautiful places in Alberta, year round, and it's just a 90 minute drive from the city.
When we got there, it was already snowing. Squee! I've heard this place is gorgeous in summer, but I was here to see a winter wonderland (in October). The first thing we did was head straight to the Fairmont Chateau Lake Louise for lunch with a view.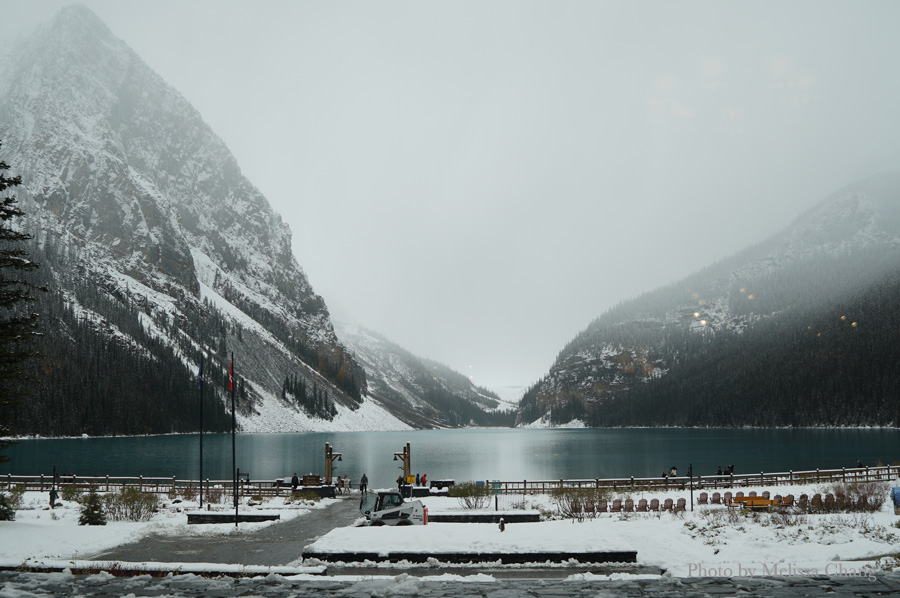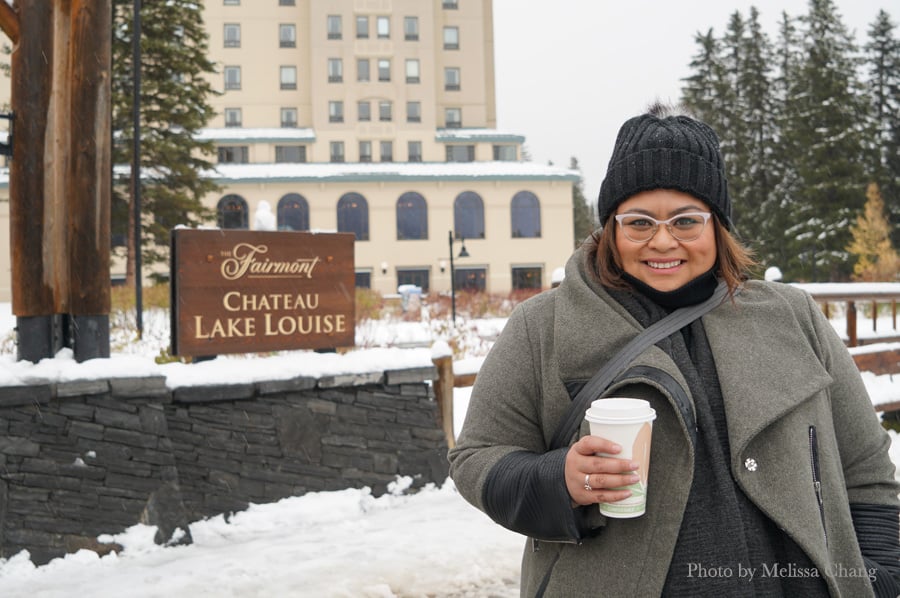 Get a seat at the Lakeview Lounge, and go early or at an off hour so you can get a seat as close to the window as possible.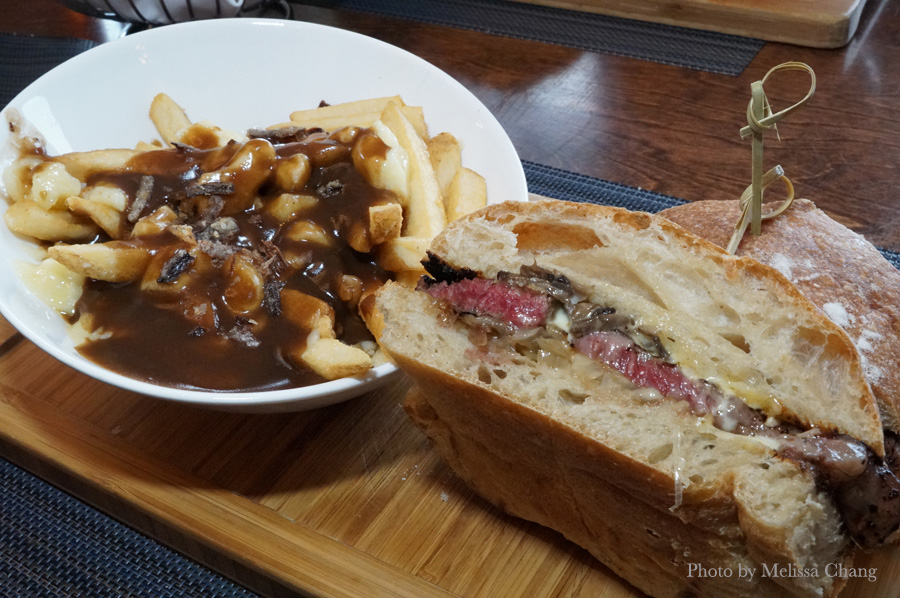 Lakeview Lounge at the Fairmont Chateau Lake Louise
111 Lake Louise Drive
Lake Louise
Alberta, Canada
T0L 1E0
From there, we did a little sightseeing. We had to cover a lot of ground quickly since we were only there for the day. You can stop in downtown Banff, but it's really geared toward tourists, so you might as well take in the more scenic, historic sights that won't cost you anything to see.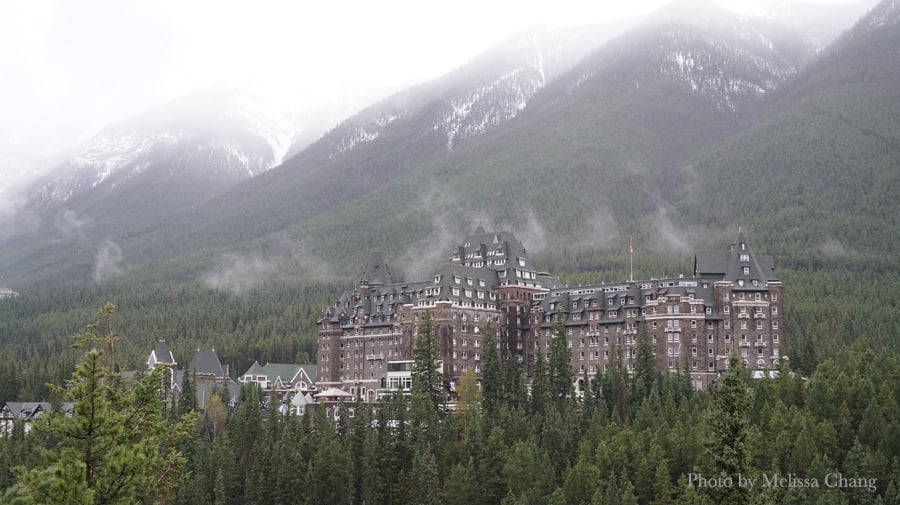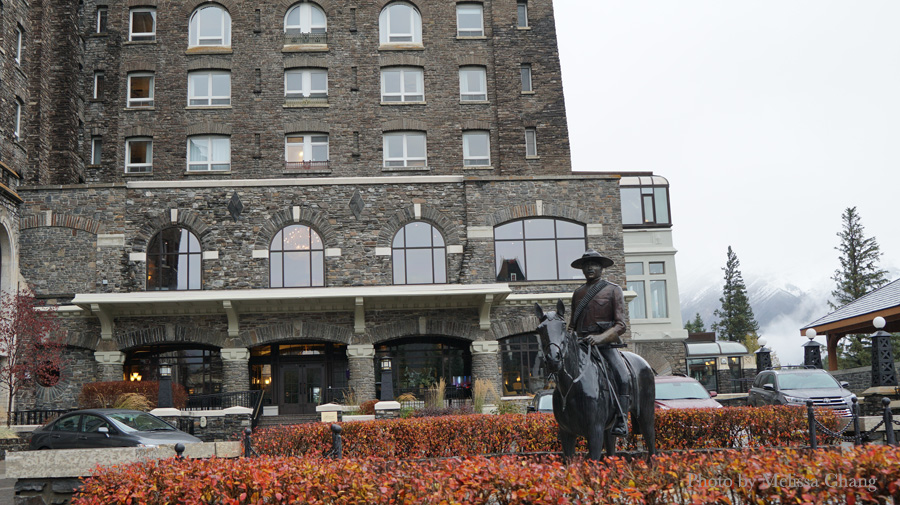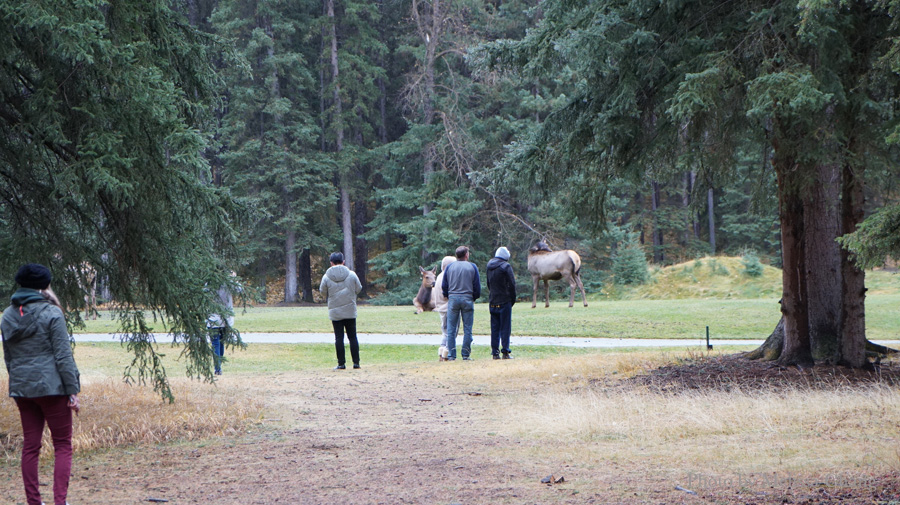 For a real taste of Alberta beef, we went to Chuck's Steak House (no relation to the Chuck's Steak House in Waikiki). Owner Mike Mendelman explained that the big difference between Canadian and American beef is the feed: Americans use corn because it's cheap, whereas Canadians use high-quality barley. In some cases, the ranchers might use a high-quality, homemade blend to take that beefy flavor to a new level. You can read more about Alberta beef, here.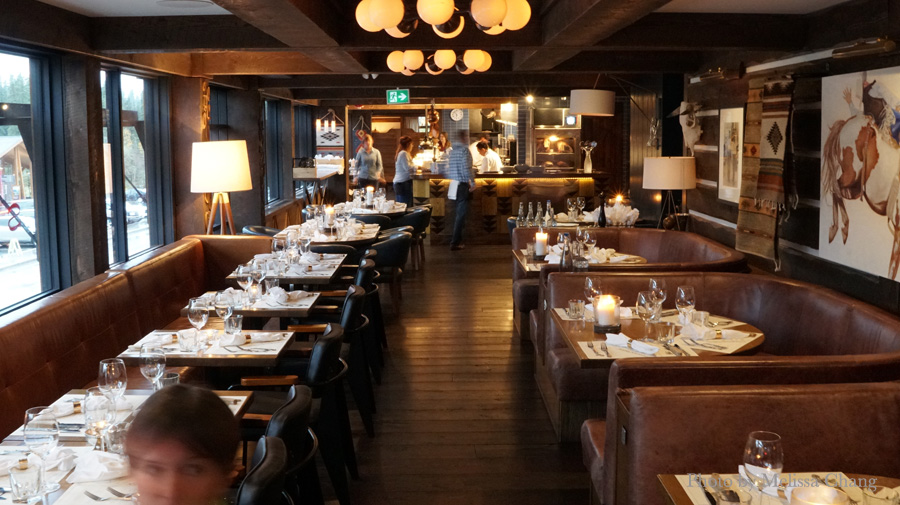 I'd recommend going to Chuck's for an early dinner, while it's still light out, so you can still catch a little bit of view. Here are some of the items that we had; while you will be here for the steak, the salmon was also very good. Go hungry, because the portions are pretty big. Mahalo to Mike for dinner!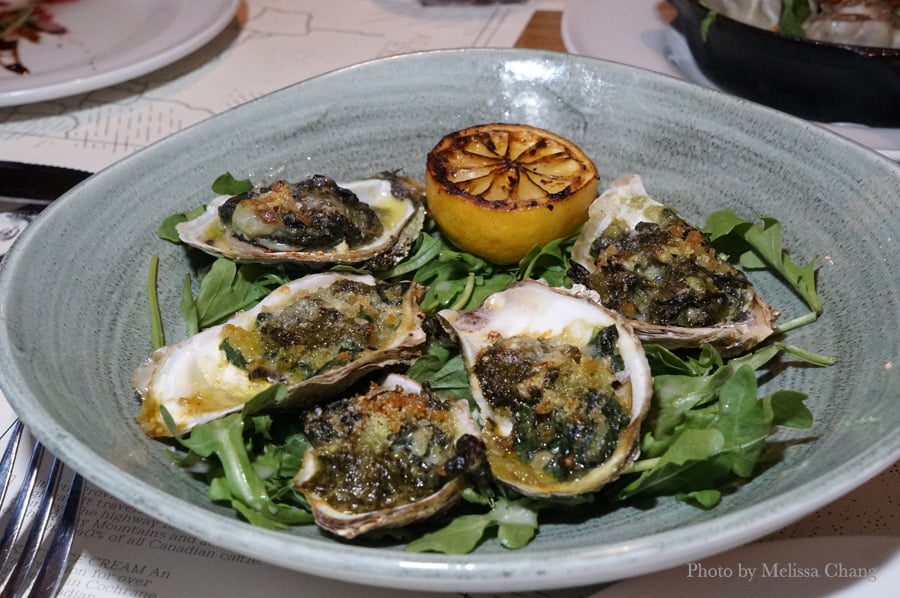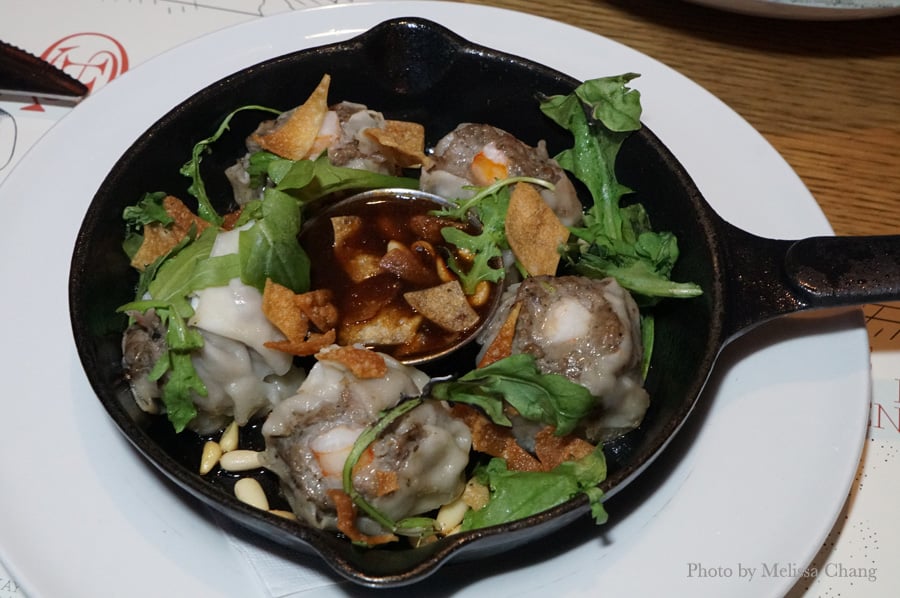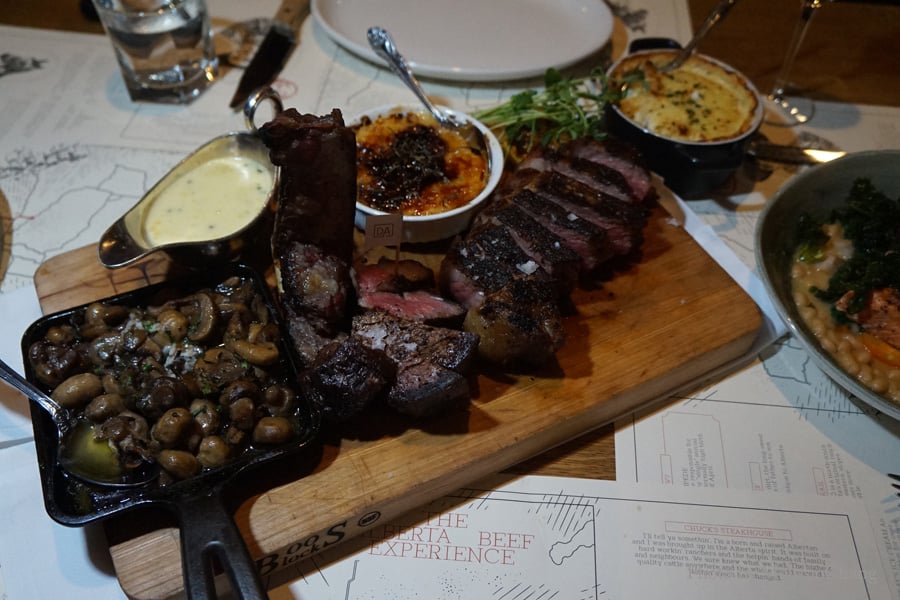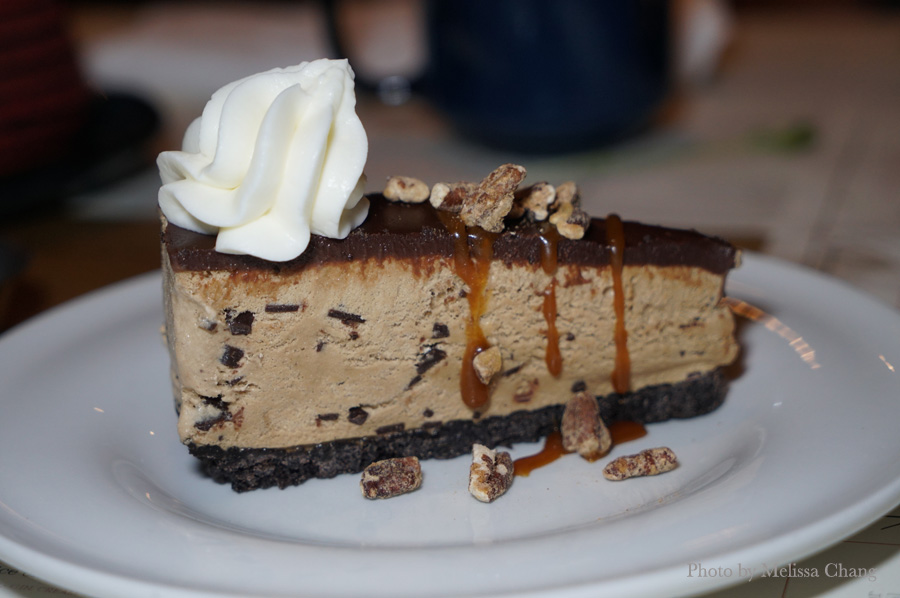 Chuck's Steak House
101 Banff Avenue, Box 1356,
Banff, Alberta T1L 1B3
403-762-4825
The next day, we headed to downtown Banff just to see it and grab some coffee for the ride home. It's still very picturesque, even with all the buildings!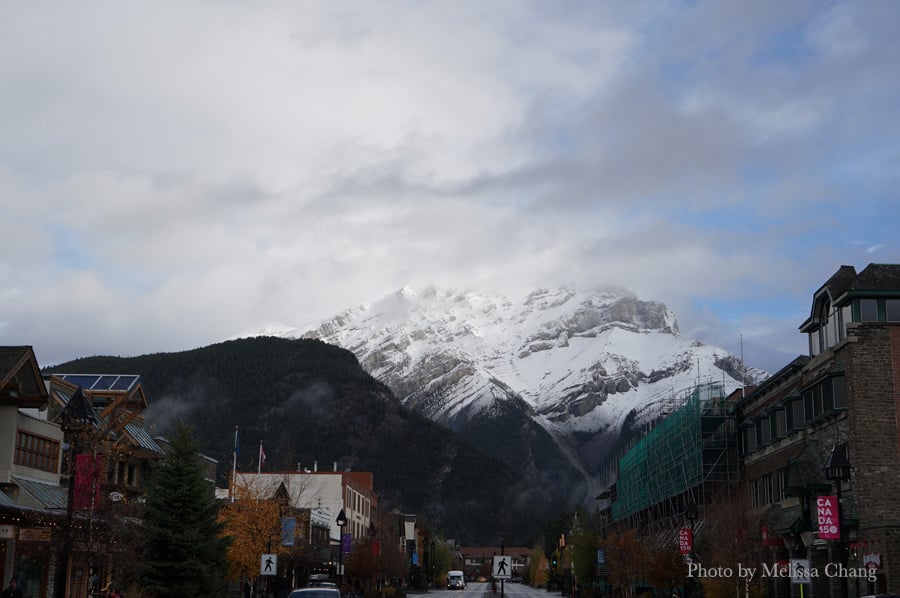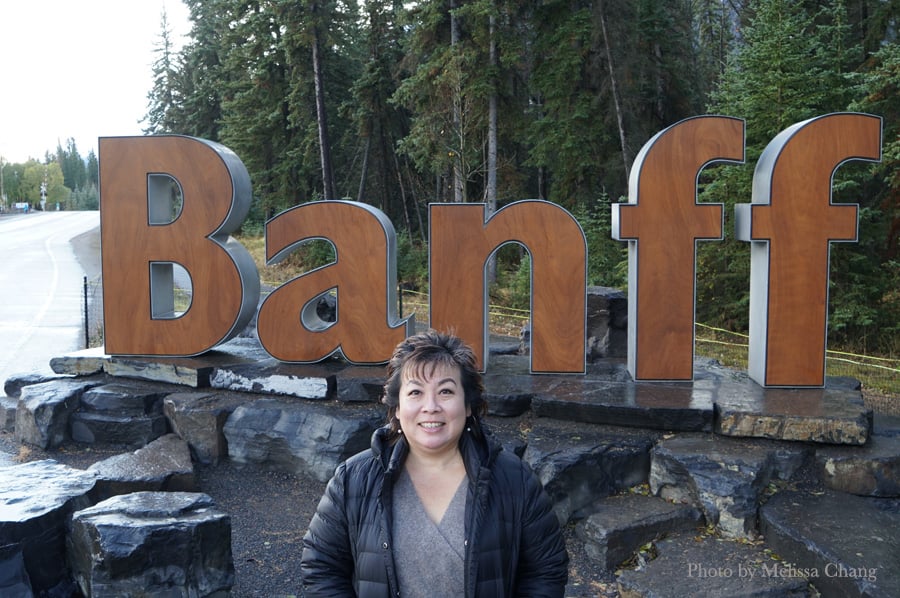 I took way more photos than I could show here in my blog. If you go to Banff, be sure to clear space on your camera's SD card or on your phone, because you will be taking a lot of photos and video. To see all of my photos from this trip, click here.
Just two more blog posts to go: An exquisite hidden restaurant, the big Italian market, and one last modern hotspot! (Jessie had us on a rigorous eating schedule.)