Discover Yourself in "Shelter," a New Art Installation by Zachary Angeles
Step into this immersive art installation inside the Mirror Room at the Hawai'i State Art Museum.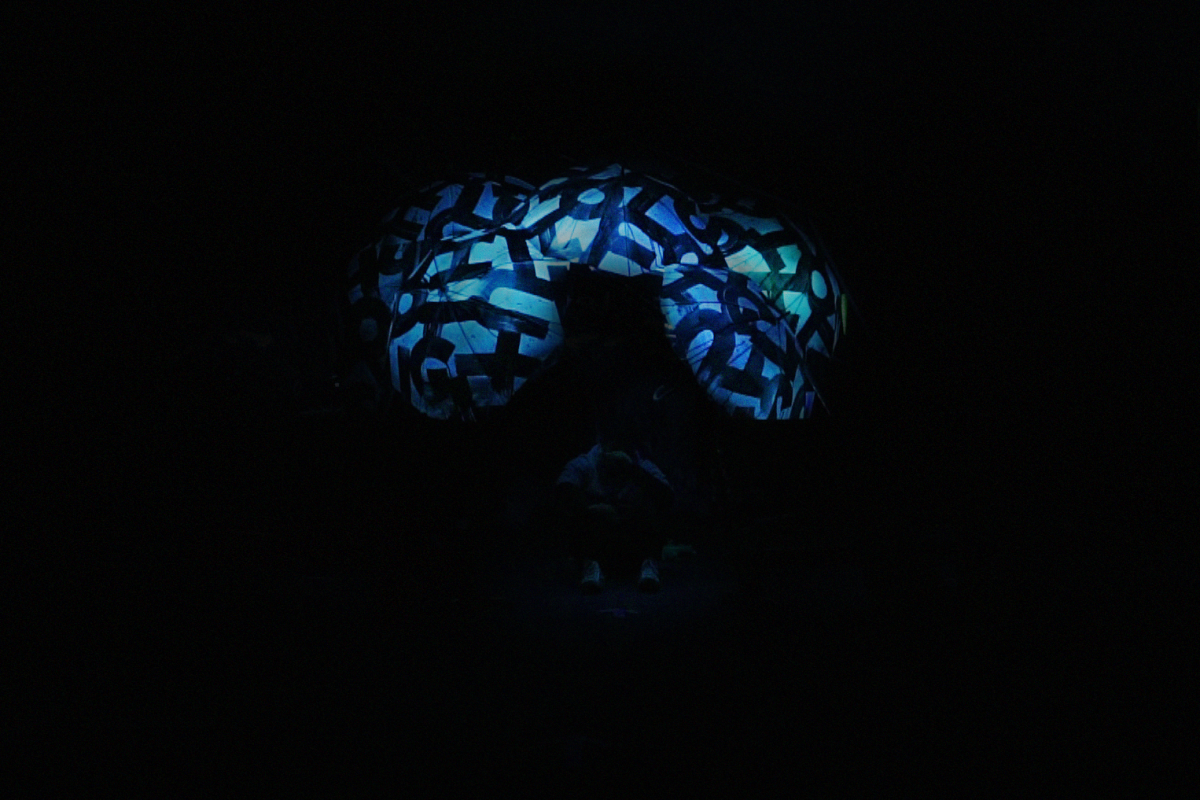 Editor's Note, Feb. 1, 5:49 p.m.: Shelter will open Friday, Feb. 4. The story below has been updated to reflect the change.
Editor's Note, Dec. 28, 11:20 a.m.: The opening of Shelter has been postponed until February. The story below has been updated to reflect the change.
---
The new year is the perfect time to refresh and reassess ourselves before taking on the days to come. Multimedia artist and art teacher Zachary Angeles is all about self-reflection and self-discovery with his new art installation, Shelter, which opens in February.
Shelter was inspired by the shelter-in-place lockdowns of 2020. Angeles says: "I want people to reevaluate their 'shelters.' I want people to understand that shelter can be found in many places, but finding shelter in yourself is more valuable than you realize."
SEE ALSO: HONOLULU Magazine Launches a Free Virtual Mental Wellness Series "Life Interrupted: Navigating What's Next"
Used as a dance studio and gym in the building's past life as a YMCA, the Mirror Room is an incredible space to experience live musical performances and art installations. Just go past the bathrooms on the first floor, look for the circle marks on the floor and follow them all the way down the long hallway until you reach the Mirror Room.
View this post on Instagram
The artist himself will be present to guide you on your journey inside this transformed space. In case you're wondering about the mysterious symbols repeated throughout his artwork, those are actually letters. "I take affirmations and poetry I write, dissect the letters, and repeat them over and over and over again," Angeles explains. His art practice has a special focus on mental health, and the use of letters is a new direction that evolved from his experiences during the pandemic. "As an extroverted creative, I thrived on the energy I absorbed from going outside and watching the world," he says. But during the lockdown, "I had my first panic attack in three years and it really threw me through a loop. I began to write affirmations over and over and over again until I believed them."
"Everyday blooms something beautiful.
Everyday blooms something beautiful.
Everyday blooms something beautiful."
SEE ALSO: Isolation, Financial Troubles and More Than a Year of Anxiety Strained Our Mental Health
Months later, when it felt like the world was opening its doors more, Angeles decided to share those affirmations with the world. "I realized that as much I needed these affirmations, I knew someone else out there needed to hear them, too."
Using firsthand experiences as sources of strength and knowledge, Angeles created tools to teach others how to work through their personal challenges. "As a teacher, I teach 2D and 3D contemporary art to all ages with the intention of introducing wellness, methods of coping, and self-discovery through creativity. All of my curriculums and programs are run through the Mental Health America of Hawai'i organization. I am not certified to diagnose any student but I am connected with the resources to help students find the empowerment they need through art."
The new year brings an abundance of exciting opportunities for Angeles, including a collaboration with the annual Hawai'i Chamber Music Festival and a summer residency as the featured artist for Passion On Display at HiSAM. "One of the biggest pivots I will be making this coming year is reaching out to more schools, organizations and people to get my teaching curriculums out there. I want people to utilize art like how I utilize art, as a tool for self-discovery and mechanism for healthy coping," he says. "I believe that developing a more self-aware society only betters the state of living of its members. So if anyone has a need for student-based social and emotional learning practices, I would love to be your guide!"
The Mirror Room will open First Friday, Feb. 4, from 6 to 9 p.m. Registration through HiSAM's Instagram is highly encouraged. See the installation throughout the month on Mondays, Fridays and Saturdays from noon to 4 p.m., organizations and larger groups by appointment on other days. The last day will be Feb. 26. Follow Zachary Angeles on Instagram: @zachj.angeles
Hawai'i State Art Museum, 250 S. King St.
---
Lisa Shiroma is a correspondent for HiSAM and is an artist and art educator. Lisa is the former owner of the HiSAM Museum Gallery Shop, which she ran with partners Aly Ishikuni-Sasaki and Travis Sasaki from Mori by Art + Flea from 2017 to June 2020.