Dinner at The Grove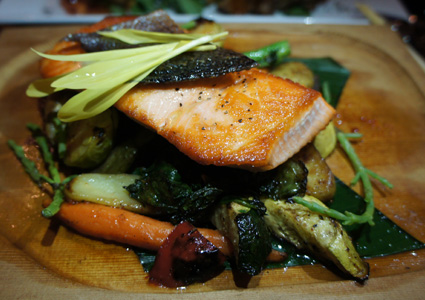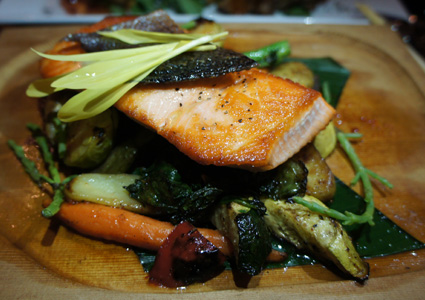 I'm probably one of the last people in town to have tried Fred DeAngelo's newest venture, The Grove, in Kailua. My Twitter friend Jay Terauchi (@Chef_Jay) was visiting from Los Angeles last week, eating his way through the island, so it seemed like a good excuse to finally try it. Having dined at Sashi in L.A. with him and my travel buddy, D.K. Mashino (@DKmomus), it was a good little dinner reunion.
I need to disclose that we went to dinner intending to pay, but at the end, chef DeAngelo hosted us. Dining around with one of the "Top 10 Chefs using social media" certainly has its moments.
Dinner at The Grove
Picture 1 of 14
The Grove is in the old Lucy's Grill and Bar spot in Kailua, but it has been reworked so that there's nothing old about it. The decor is contemporary and the layout is modern, but they've done it so that it's casual to match the Kailua lifestyle. It must be working: we were there on a Tuesday night, and the place was packed, inside and out. Many of the patrons are regulars, as 60 percent of their business comes from right there in Kailua.
The Grove Kailua
33 Aulike St.
808-262-2898
http://grovekailua.com