Did this: Streets of Asia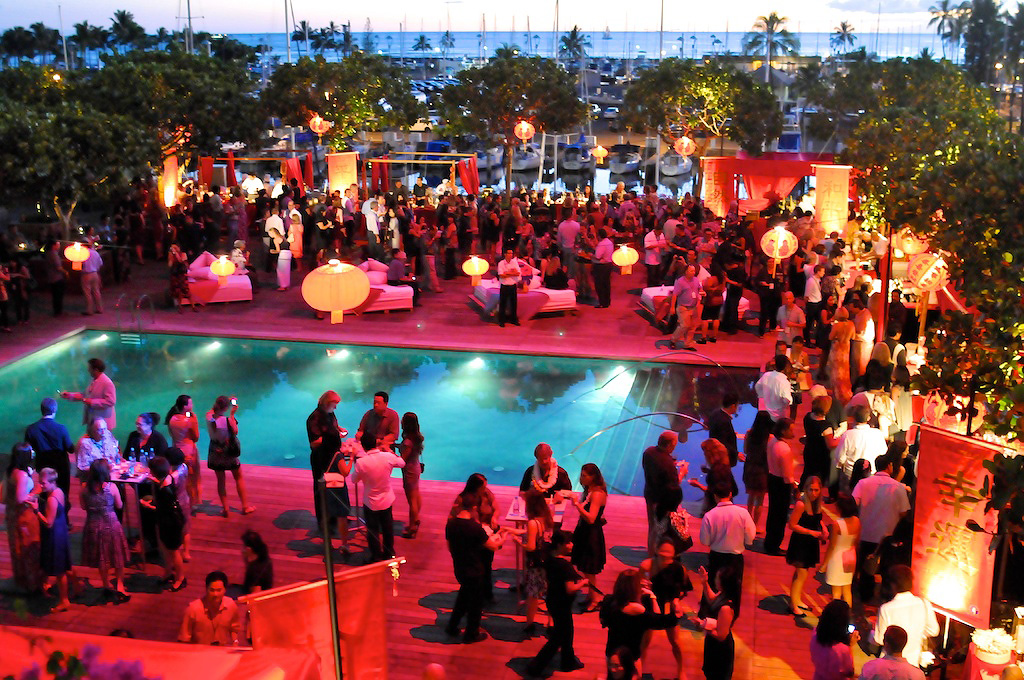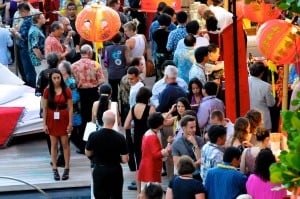 Hundreds of people braved Waikiki construction traffic Thursday evening and paid $200 a head to attend the first night of the Hawaii Food & Wine Festival. The first event of the three-day festival was Streets of Asia: Morimoto and Friends. This Asian-themed dining party featured star chefs from around the world, including Masaharu Morimoto, Edward Kwon from Korea, Justin Quek from Singapore and Guy Rubino from Canada, as well as other chefs from Honolulu and San Francisco.
The unique dine-around experience, held at The Modern Honolulu hotel (formerly The Edition), even attracted chefs Hubert Keller of Fleur de Lys, Celestino Drago and Marcel Vigneron of "Marcel's Quantum Kitchen." The evening started out with a meet-and-greet with the chefs in one of the hotel's ballrooms, with a sushi station manned by Chef Morimoto and his sushi chefs. Then at 6, a taiko drumming performance called guests out to the pool, where the food stations were set up.
Party pics
Chef Morimoto at work