Did this: Rustic wine supper at The Grove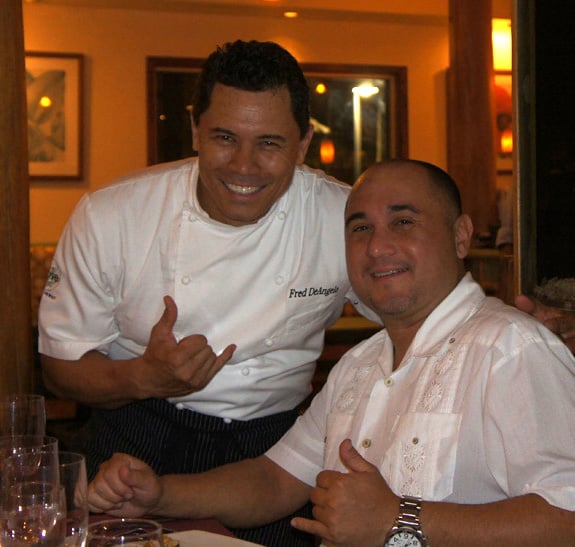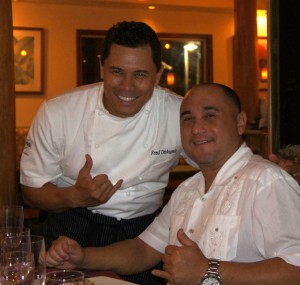 The Grove's chef/owner Fred DeAngelo (@GroveKailua) recently collaborated with DJ/cigar aficionado/wine aficionado Lanai Tabura (@LanaiTabura) on a wine dinner featuring local products, Kahea wine, and, of course, Lanai's "Look Me in the Eye" wine. It was the first of what the duo hopes will become a regular offering for the Kailua restaurant — yet another event that is making the sleepy windward town a dining destination for its denizens.
The "rustic wine supper" was presented as a tasting menu, and despite being small bites, it added up to a very full belly by the end. I was especially impressed with the way the dishes were creative enough to satisfy people looking for something new, while maintaining an uncomplicated, unfussy flavor experience for those who don't like surprises (or things too exotic).
Here's what we ate. Big mahalo to Fred and Lanai for the invitation!