Did this: Red Dress Gala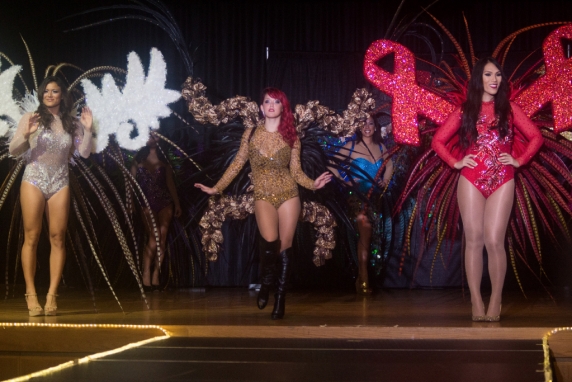 The first annual Red Dress Gala, a benefit for the Life Foundation, took place this past Saturday at Blaisdell Exhibition Hall. The Life Foundation has provided life-saving HIV/Aids services to the community for more than 30 years.
The evening was filled with vibrant performances by 24-7 Danceforce, Magic by Kaulana, Manoa Valley Theatre's cast of "Rent" and Hawaii's hottest drag stars. The fashion presentations were a feast for the eyes, including a Celebrities in Red fashion show and a showcase of Andy South collections. The gala featured the highly anticipated 3rd annual Cure Couture fashion competition with emerging fashion designers showcasing designs inspired by the Red AIDS Ribbon. Kyle Woolsey won the competition and other designer standouts included Camille Mori, Elizabeth Chang, Twisted Cuts by Nicky Q., Amy Azada and Alex Propois.
The show-stopping segment of the evening was Couture Creations by Calvi, who said after the show that the hard work was worth every second. He hopes his designs inspire people to have fun and live their dreams, even through challenging times.
Photos by Mark Ramelb