Did This: Maui Ag Fest 2015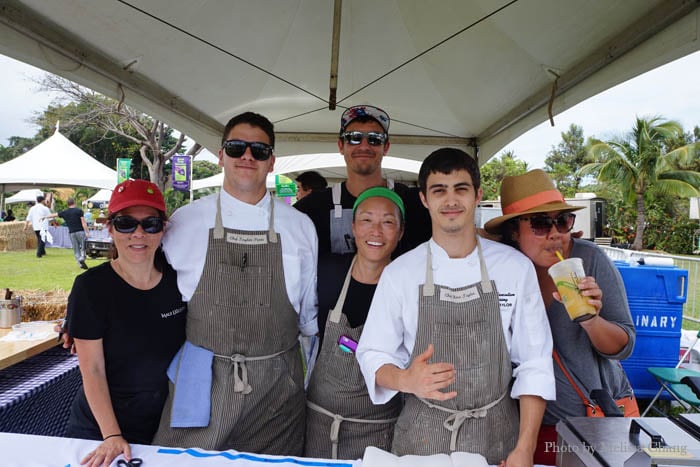 Hundreds of people flocked to the annual Maui Agricultural Festival this past weekend in Waikapū, the biggest event on the island by the Maui Farm Bureau. It's probably one of my favorite events on the Valley Isle, and I was lucky that Dania Katz of Edible Hawaiian Islands magazine (whom I also write for) invited me for the day.
If you've never been to the Ag Fest, it's comparable to Oahu's Hawaii State Farm Fair, except it's one day and has a huge chef component to help show off the possibilities of Maui's abundant agricultural scene. They have a cooking challenge, where teams of chefs squared off Iron Chef-style using all local ingredients and tabletop burners; and a Grand Taste Education event, where 12 Maui chefs were paired with 12 Maui farmers to create exquisite little plates. This part of the event was $40, and quite worth it — especially if you are trying to get a taste of certain chefs' talents or want to try ingredients you didn't know were produced here.
This year the Ag Fest brought in many mainland bloggers and San Francisco chef Richie Nakano to add to the star power of the event. But for those of you who saw my instagrams, you know the real stars are the (hot) chefs and farmers on Maui, the ones who are the pulse of the island's culinary scene 365 days a year. Visit Maui any time, but meet them up close at the Ag Fest. You can also grab the latest copy of Edible Hawaiian Islands magazine to see the hottest ones showing off their body ink.
For more photos, click here.