Did this: Mahi'ai Matchup 2015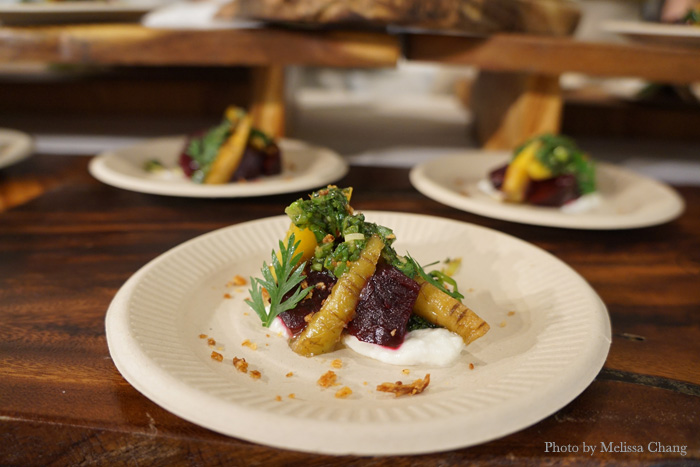 As you saw when I toured Hawai'i Island a couple of years ago, there's a lot of exciting things happening in agriculture around the state, thanks in part to the programs Kamehameha Schools has in place for their 365,000 acres of land — 98 percent of which is in ag and conservation. They don't just serve as a landowner; they use some parcels to provide business incubators for people who have promising business plans that will help build a more sustainable Hawai'i.
The Mahi'ai Matchup is an agricultural business plan contest for farmers, aspiring farmers and other agricultural producers interested in growing food for Hawai'i. Each year, teams submit a business plan to Kamehemeha Schools and the Pauahi Foundation, and a panel of judges determines up to three winners. The winning teams receive an agricultural lease for up to five years of waived rent from Kamehameha Schools and a prize pool totaling $40,000 in business start-up money from the Pauahi Foundation to increase long-term chances of a sustainable success. (Mahi'ai, by the way, means "farmer" in Hawaiian.)
The winners are announced at an annual gala that showcases some of the agricultural industries on Kamehameha Schools' land, plus local chefs who show what amazing dishes can be made with the ingredients.
Mahi'ai Matchup 2015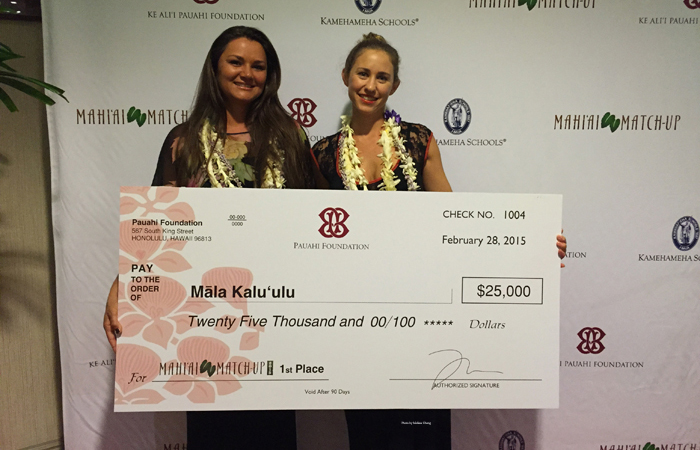 Picture 1 of 22
Since the event is done, I'll start at the end: This year's Mahi'ai Matchup winner was Māla Kalu'ulu, a business in South Kona growing mainly 'ulu (breadfruit) and 'olena (turmeric) using innovative farming principles developed by early Hawaiians. They won $25,000 for their business.