Did this: L'ulu 2011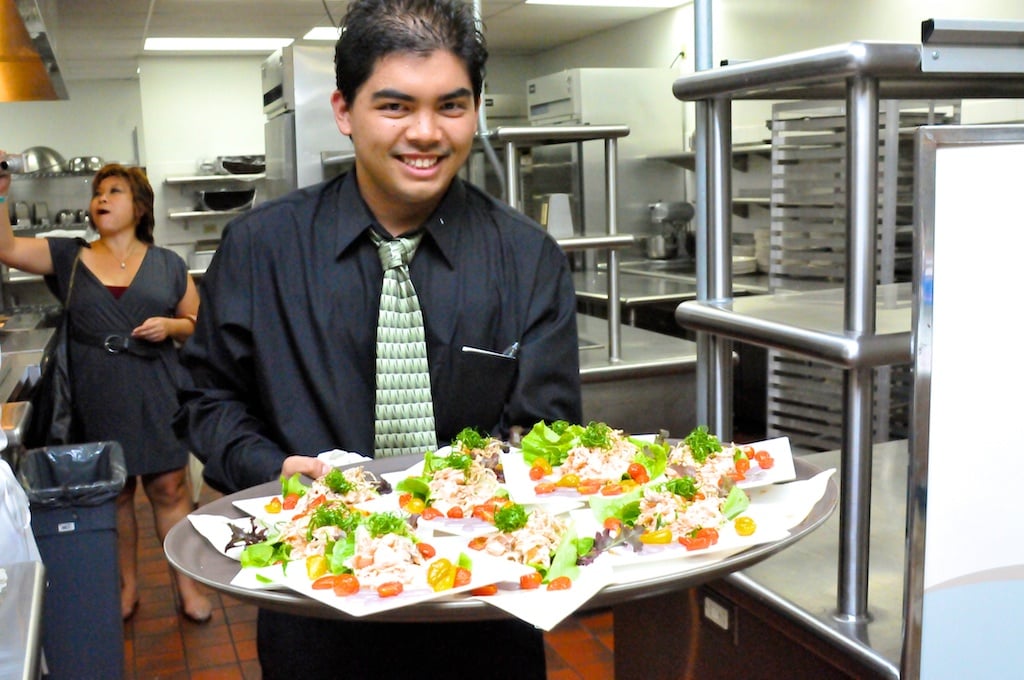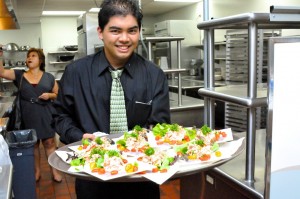 Last night was Leeward Community College's annual culinary arts gala, L'ulu, which featured 13 of Oahu's most notable chefs cooking up creative small plates using fresh, local products.
Since it was a fundraiser for LCC's culinary arts program, the students worked with the chefs to cook, plate and serve the dishes to an eager crowd. In one room, VIP sponsor tables got hand service and the guarantee of a taste of the 13 creations, plus wine, coffee service and a cognac cart. Around the perimeter, regular ticket holders grazed, socialized, watched the students cook, and met the chefs and farmers behind the event, including Elmer Guzman, Ed Kenney, Alan Wong, Philippe Padovani, Fred DeAngelo, Dean Okimoto and more.
Despite the weather, it was a fun, enjoyable event. Here are the highlights of what we ate (and what we missed):
Chai's Island Bistro
Picture 1 of 12
Shrimp and scallop ceviche with avocado mousse and kaffir lime powder.
It was crisp and clean with just the right amount of fat added by the avocado. We loved the hint of tartness from the kaffir lime powder, but the thing that really made this great was the jalapeno garnish, which added a slight spiciness.
Photo by Ed Morita
Here are some of the people behind the scenes and on the scene: