Did this: Kaanapali Fresh 2014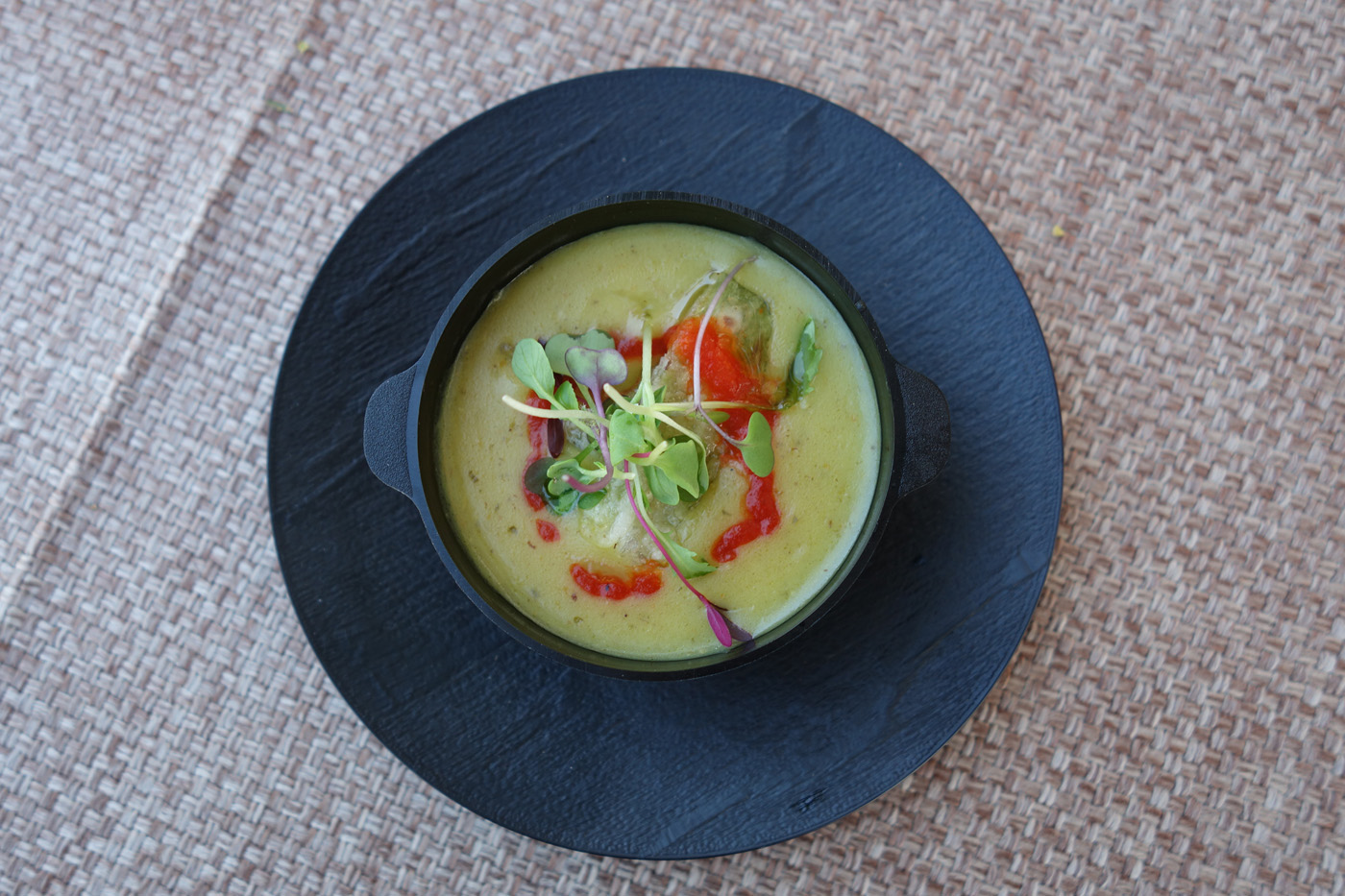 The highlight of Kaanapali Fresh is their Saturday, a day filled with food, drink, and fresh products to bring home so you can create yourself.
The day started early with their special farmer's market at Whaler's Village. This was open to the public and parking is always free during the event. Farmers from around Maui brought their fresh or locally-produced items to sell; I went a little crazy with the exotic fruits.
Kaanapali Fresh 2014
There was a short break, then we headed to the Sheraton Maui for the KFresh mixology class, featuring Chandra Lucariello of Southern Wine & Spirits and Freddie Sconfienza of the Westin Maui. My favorite cocktail of the day was Sconfienza's Hokulani, and you can find his recipe here. I'm not going to lie, there's a lot of booze at this lunch event, and the crowd gets louder as lunch progresses. There's an ample lunch buffet, too, so for $44 this is a very good deal.
Kaanapali Fresh 2014: MIxology
The final event was their signature dine-around, where chefs were paired up with farmers to create fresh, exciting dishes using local ingredients. Wineries from all over the country also brought bottles to sample, and master sommelier Roberto Viernes was on hand to explain some of them. Maui grown Ocean Vodka, of course, had a station turning out exotic summer cocktails. In the interest of time — this blog entry is very full — I'm not going to describe every dish in the captions. If you are interested in one, however, please let me know in the comments and I can answer you. My overall favorites were both by Kaanapali Beach Resort's Tom Muramoto: Won bok bisque with fried okra and white truffle oil, and his lamb.
Note that the chefs were also given the ability to use whatever disposable dishes they wanted to make their dishes even more beautiful. You'll see some very dramatic presentations in the following photos, and it's amazing to know that the plates and bowls were all plastic.
If you're not on Maui but interested in attending Kaanapali Fresh next year, I recommend you book as early as possible since it leads up to Labor Day weekend. If you do live on Maui … well, lucky you! It's a great event that showcases the products and creativity from the Valley Isle.
Disclosure: travel was provided by the Kaanapali Beach Resort Association.