Did this: Honolulu Ekiden and Music 2014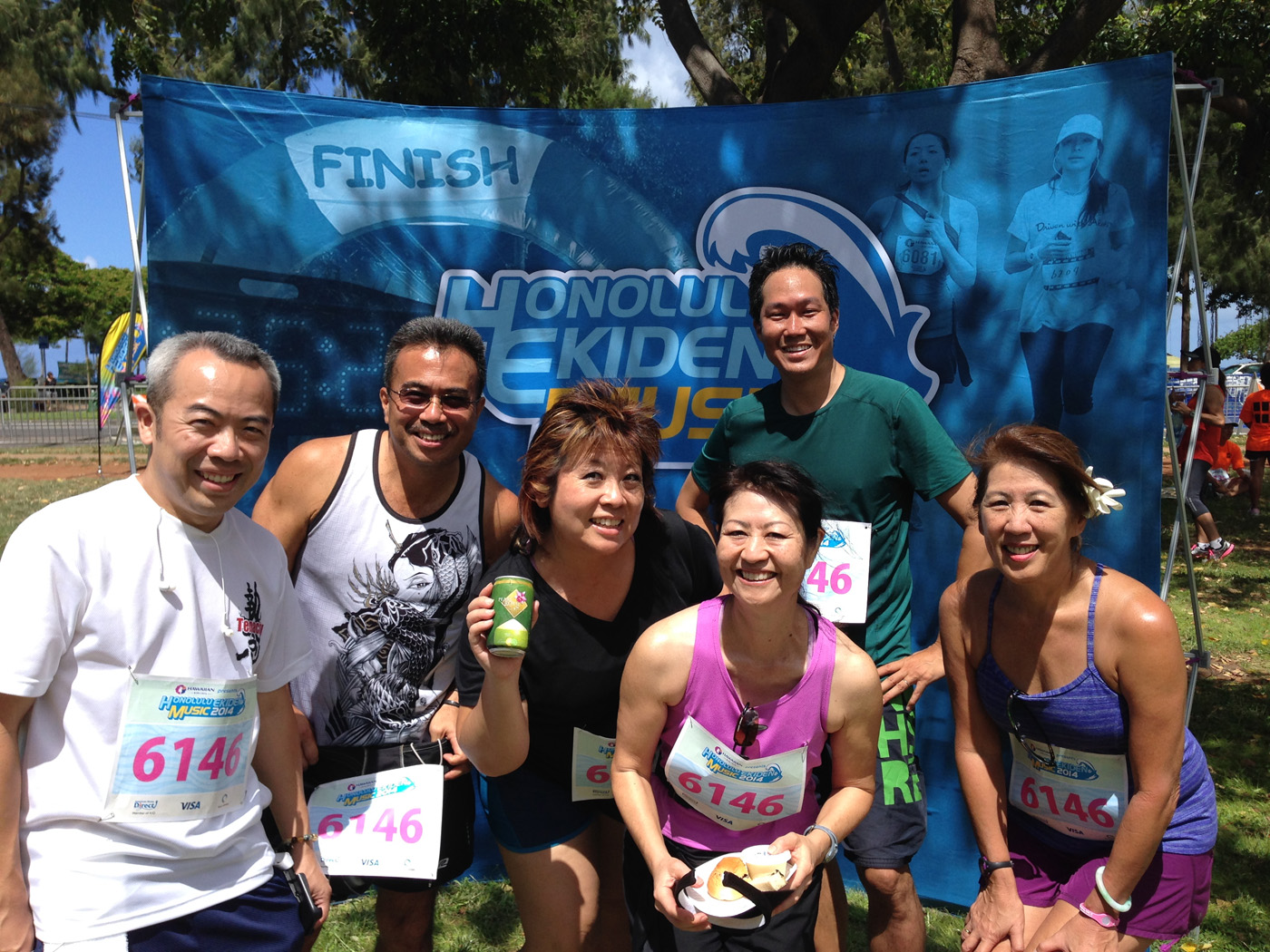 More than 300 relay teams — about 100 more than last year — from Hawaii and Japan participated in yesterday's Honolulu Ekiden and Music festival, put on by travel company H.I.S. The course was the length of a marathon (26.2 miles), with six legs stretching from 3 to 6 miles each.
Despite being out of shape, I was on a social media team with Toby Tamaye, Jason Nishimura, Lynda Takara, Kyle Unten and Val Ogi. Now, if you are a J-pop fan like Toby and Jason, this is definitely for you, as they were starstruck by the presence of Japanese rock band Scandal and famous fashion model Jessica Michibata, who ran in the race. The rest of us were in it for the camaraderie and a way to change up our running routine. Okay, well, if you are a serious runner, this race also gives you a chance to win a trip to Japan, so think about getting a team together next year to compete for it.
The field was relatively small — at any given time, there were only about 300 people running — so you don't get overcrowded. If you are competitive like my team mates, this also means it's easy to see the people that you can methodically pick off during the race. One of the best things, however, is the food at the aid stations and the finish line. Most Hawaii fun run aid stations will give you a cup of water and maybe a banana and pretzels; the Ekiden stations give you a mini-buffet. Check out some scenes from the race and, of course, the food at the end:
Honolulu Ekiden 2014
The second part to the day was a concert, featuring Japanese rock bands Scandal and Kimaguren. Photos were not allowed at the concert, but it was a well-attended, high-energy event.
If you want to participate in next year's relay, bookmark this page.