Did this: Hawaii Fashion Month kickoff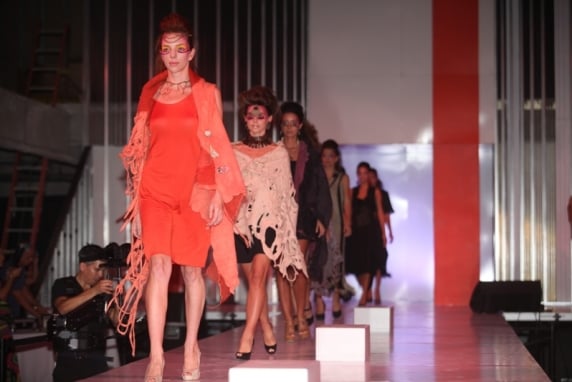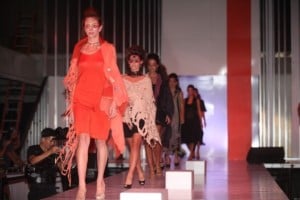 at Ward Centers. New designs from Akihiko Izukura — a world-renowned natural fiber and textile artist who descends from a prestigious line of master silk weavers for the imperial family of Japan — were unveiled during the runway show. Twenty of his pieces will be showcased in a gallery installation next to the runway for public viewing Wednesday and Thursday during OUTFIT: Hawaii Fashion Designers Market. Kauai-based accessories designer, Sonya Monique created all of the accessories, complementing Izukura's designs featured in the fashion show.
Izukura's creations are born out of his eco-friendly, "zero waste" textile concept, which takes the traditional process of fiber forming, dyeing, weaving, cutting and sewing without creating any waste or throwing anything away. His philosophy is based on the traditional Japanese way of living, which is to appreciate the precious life from nature. Four different methods of fiber forming have been used to create each piece from scratch by hand: Netting, braiding, weaving and entwining.
The production team was led by Malie Moran. Niche models were exclusively featured in the show, styled by designer Feliz Salas with hair and make-up by Paul Brown Hawaii. Taimane, The Pushoverse and DJ Toma performed for the crowd, while REAL a Gastropub and Kakaako Kitchen provided the food.
Photos by Lyle Amine