Did this: Hard-core natto dinner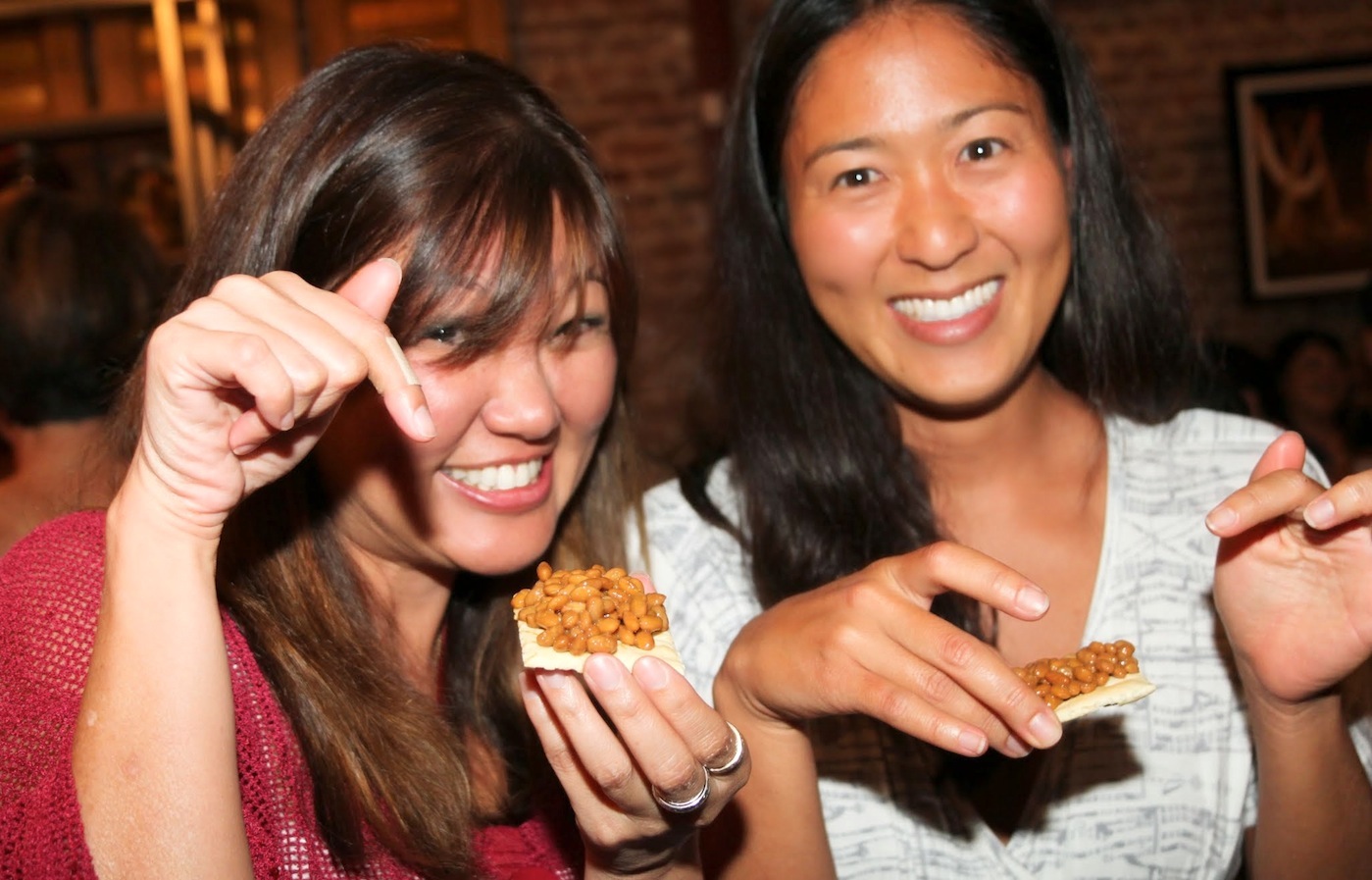 Another Natto Day dinner is in the books, and while the stink may have faded and the sticky-gummy slime been washed from our lips, the glorious afterglow lingers.
The place: Pig and the Lady. The time: Sunday night. The chefs: Robert and Minaka Urquidi of Ethel's Grill. Together the husband-wife team — he formerly of Pineapple Room, she a pastry chef at Roy's in a past life — created a five-course menu of all-natto eats, including dessert. The concept: hard-core natto in the fusion diner style of Ethel's. And lots of it: Aloha Tofu donated 50 pounds of the fermented beans.
Announced on Frolic, the dinner sold out in three days. At 86 people, it was the largest-ever Natto Day dinner in our four-year history of natto dinners. And that was before Hawaii Public Radio got wind of what we were doing and ran a story.
But don't worry if you missed it — Natto Day falls every year on July 10. We'll be back next summer, somewhere in Honolulu, with another feast of redolent funk.
Here now, the faces of natto.
Hard-core natto
— Photos courtesy of Kiman Wong