Did this: Food & Wine Makahiki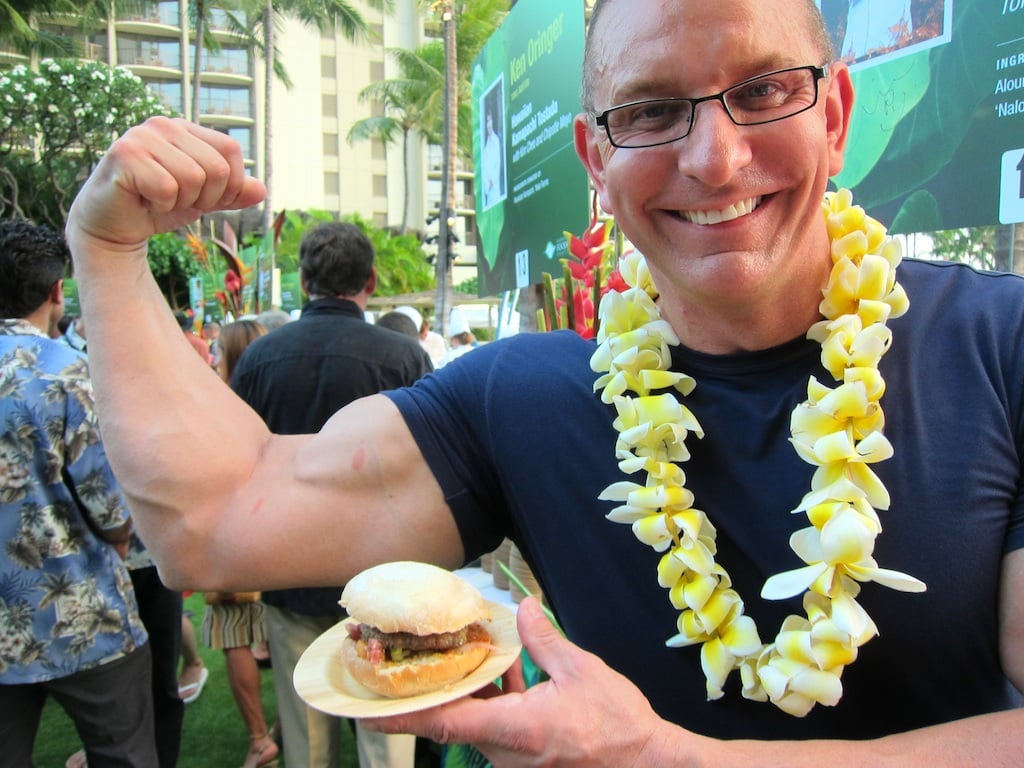 At Saturday's Hawaii Food & Wine Fest Makahiki, the whole night sounded like this:
"Oh my god, it's Marcel!"
"Todd English is looking goood."
"Robert Irvine, can you flex your bicep for me?"
All that came out of my mouth. Of the media passes Nonstop received courtesy of the Food & Wine Fest, I chose Makahiki to see what local culinary stars would bring to a mega-table set for them, the event featuring a farm-to-table theme celebrating Hawaii's sustainable food resources. I expected to be wowed by them. What I didn't expect was the babbling idiot I became when I spotted the national and international glitterati.
Food- and drink-wise, the festival is one of my top three faves of the year. Tickets sold out at $200 a pop; more expensive VIP tables were also full. The same happened with nearly all events in the four-day fest. Here's how Makahiki looked and tasted.
Food & Wine Makahiki